EMT Certification Requirements: How to Become an Emergency Medical Technician in Pennsylvania
In Pennsylvania, the Emergency Medical Technician application process is handled by regional authorities. However, prospective Emergency Medical Technicians must meet requirements that are set at the state level. They must be at least 16 to earn basic EMT credentialing (at least 18 to receive a more advanced credential). They must complete approved programs and then pass two examinations. In most cases, successful examination will result in national certification as well as state certification.
Select a Pennsylvania EMT Topic:
Educational Requirements
The prospective EMT will attend an EMS Educational Institute. There are various types of Educational Institute that can be authorized to operate in Pennsylvania; among them are hospitals, secondary and post-secondary educational institutions, and regional councils. EMS in Pennsylvania, a governmental website, includes a list of educational institutes, arranged by county (http://www.pa-ems.org/upcoming_trainingclass.htm).
An EMT course is typically about 160 hours. A student can expect to spend time in the classroom as well as in a laboratory setting.
<!- mfunc feat_school ->
Featured Programs:
Sponsored School(s)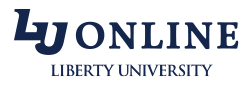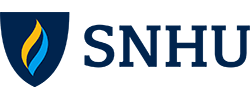 <!- /mfunc feat_school ->
Examination Requirements
There are two parts to the examination process: a written test and psychomotor or skills examination.
Practical examinations are scheduled through the state's regional councils. EMS students can click on their county to find the website of their regional council (http://www.pa-ems.org/resources_links.htm). The website may include a list of upcoming examinations and application deadlines. According to Pennsylvania Standard Operating Procedures, candidates can self-schedule their examinations.
There are several skills stations in the basic EMT examination. The state has procedures in place for candidates who perform inadequately on one or more stations. Re-examination procedures depend on the number of stations missed. A candidate who misses three or fewer stations may be permitted to retake only the missed stations. In all cases, failure on more than three stations will require retake of all skills stations.
The written examination is computer adaptive. Most candidates will register for the national certification examination. Those who are between the ages of 16 and 18 will instead register for the assessment examination. Passing the assessment examination will not result in national certification but will indicate that the candidate has met standards at the same level. The Pennsylvania Department of Health notes that candidates who turn 18 within a year of examination may achieve certification at that time if they have taken the needed steps (EMS Certification Steps).
A certification candidate will create an account and wait for authorization. The National Registry will require documentation of successful course completion. It will also be necessary to pay a fee. Once authorization has been granted, the candidate will schedule through Pearson VUE.
Pennsylvania requires remediation after three attempts at either the written examination or practical examination. A candidate who fails the practical examination three times must take a remedial course that includes a hands-on element. A candidate who fails the written certification examination three times must complete a refresher.
Candidates are expected to attempt the required examination within a year of course completion. All examination attempts must be made within two years of course completion.
The Application Process
Prospective EMTs submit their applications at the student stage. Once all requirements have been met, the credential will be issued.
The licensing agency will require evidence of current CPR certification and documentation of having had a Hazardous Materials course. This is in addition to documentation of course completion.
The Bureau of Emergency Medical Services has an online licensing system (https://ems.health.state.pa.us/emsportal/).
Emergency Vehicle Operator Certification
Pennsylvania has a separate credentialing process for Emergency Vehicle Operators. A prospective EMSVO must complete an approved Emergency Vehicle Operator Course, or EVOC.
The minimum age for EMSVO certification is 18.
Advanced EMT Credentials
AEMT is a designation above EMT but well below paramedic. While the AEMT scope of practice includes medication administration, Pennsylvania considers AEMT to be a Basic Life Support (BLS) designation.
An AEMT must be at least 18 years of age. A prospective AEMT will complete another approved course. He or she will again go through a two-part examination process.
A professional can expect to test at the EMT level before testing at the AEMT level.
Out-of-State Emergency Medical Technicians
Reciprocity may be granted on the basis of National Registry status or out-of-state licensure.
Requirements are described in the state's Standard Operating Procedures. Reciprocity information is also available from regional councils. An individual who does not have a Pennsylvania residence may utilize the regional council of the county where he or she will be working.
Renewal Requirements
EMT credentials are issued on a three-year renewal cycle while AEMT credentials are issued on a two-year cycle. In both cases, CPR is a biennial requirement.
AEMTs and EMTs must also meet continuing competency requirements set at the state level. The Emergency Health Services Council notes that there are a number of continuing education venues including conferences and online courses (http://www.pa-ems.org/question_answer.htm). Renewal may be granted on the basis of successful performance on practical and written examinations.
Additional Information
Information is available from the Pennsylvania Emergency Health Services Council, an advisory organization (http://pehsc.org). Many aspects of the credentialing process are described in the document 'Standard Operating Procedures' (http://pehsc.org/resources/education/). The Council can be reached by email at 'pehsc at pehsc.org' or by telephone at (717) 795-0740.
The Bureau of Emergency Medical Services can be reached by email at 'paemsoffice at pa.gov' or by telephone at 717- 787-8740.