EMT License Requirements: How to Become an Emergency Medical Technician in North Carolina
North Carolina Emergency Medical Technicians are under the jurisdiction of the North Carolina Office of EMS. The minimum age is 18. EMTs may be licensed at the basic or advanced level. Some North Carolina EMTs pursue specialty training in Wilderness Emergency Medical Services.
Select a North Carolina EMT Topic:
Educational Standards
North Carolina programs are approved by the Office of EMS. Basic academic requirements are set at the state level. An EMT student must either possess a high school diploma or GED or demonstrate reading comprehension skills at the 10th grade level on an assessment. Procedures may vary slightly from program to program.
Upcoming classes are listed on the North Carolina EMS News website (https://news.ncems.org/education?field_county_value=All&field_education_category_value=All). A student can generally expect his or her basic program to be at least 169 hours. Some North Carolina programs are 200 or more hours. The timeline is variable. Courses often take a full semester. An intensive EMT course may, however, be completed in a matter of weeks.
<!- mfunc feat_school ->
Featured Programs:
Sponsored School(s)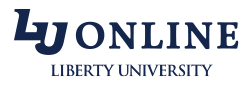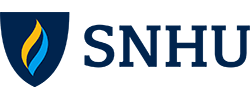 <!- /mfunc feat_school ->
Certified EMTs have the option of pursuing a second program at the intermediate or advanced level. This is a less common designation. Prospective Advanced EMTs must hold national certification and or state licensure at the EMT level. Academic requirements are slightly higher. At this level, a person is expected to have reading comprehension and English language skills at the post-secondary level. Math skills are to be at at least the high school level. Math skills may be demonstrated in various ways; among them are completion of college algebra, placement into MAT 70, or acceptable performance on the applicable portion of the COMPASS or ASSET test. Students may be admitted before they have met all requirements. Programs are expected to accept students whose academic skills are below the expected level only if they have remediation plans in place.
Intermediate/ advanced programs include significant amounts of clinical and field training. The OEMS has recommended at least 48 hours of clinical training and 48 hours in the field; clinical training will typically include at least 24 hours in an emergency department. The OEMS has identified a number of skills that must be carried out correctly; some skills must be performed 10 – 20 times. There are some exceptions possible. In some cases, past experience may be considered.
Like many other states, North Carolina is transitioning to new national standards. As of early 2016, administrative code references an earlier set of license categories and standards. However, the list of approved courses reveals that programs have transitioned. There are initial courses taught to the new standards. There are also transition courses for EMTs who received the earlier training. Advanced courses may be listed as AEMT/ Intermediate or may note that AEMT training is preparation for North Carolina EMT-Intermediate licensing.
Examination Requirements
According to state administrative code, prospective Emergency Medical Technicians must pass a scope of practice performance evaluation and a state or national written examination.
North Carolina uses a scenario-based scope of practice performance evaluation. Systematic allergic reaction and spinal injury are among the situations that an EMT should be prepared to respond to. The performance evaluation may be taken as part of the course or may be a separate step. An approved program should be able to provide information to students about testing procedures.
The evaluation is valid for a year. A candidate who lets more than a year go by before application will need to be re-evaluated.
The written certification examination will likely be the one administered by the National Registry of Emergency Medical Technicians. It is administered at Pearson VUE centers around the state. A candidate must be approved to take the examination. All course components must be successfully completed before the ATT can be issued.
A candidate at the AEMT level will go through the examination process for a second time.
Out-of-State EMTs
Out-of-state Emergency Medical Technicians can achieve "legal recognition" in North Carolina on the basis of either out-of-state licensure or National Registry certification. Additionally, they must demonstrate one of the following: North Carolina residency, North Carolina employment, or enrollment in a North Carolina program.
The initial license will be issued with an expiration date that matches that of the qualifying credential (up to four years in the future).
The Application Process
The application process is carried out online. Applicants who have not lived in North Carolina for a full five years are required to have fingerprint-based national background checks. There is a $38 processing fee. The Office of EMS notes that the background check process will extend the timeline of the licensing process.
Out-of-state EMTs must provide license verification or documentation of National Registry certification. The license verification form is available for download from the OEMS Office; the applicant will fill out the top portion and forward it to the applicable licensing agency.
An out-of-state EMT will also submit a paper application form (https://www2.ncdhhs.gov/dhsr/EMS/resopros.htm). Currently, the OEMS can accept application forms submitted by mail, email, or fax.
EMTs from West Virginia or South Carolina may already have profiles in the online system; they are directed to follow the instructions included in the reciprocity application.
License maintenance
Licenses are issued for four years. The EMT will need to meet refresher curriculum requirements.
Additional Information
Information is available from the North Carolina Office of EMS (http://www.ncems.org/). The Office of EMS can be reached by telephone at 919-855-3935.