EMT License Requirements: How to Become an Emergency Medical Technician in New Mexico
New Mexico Emergency Medical Technicians are licensed by the Emergency Medical Systems Bureau (EMSB). Licensure is based on education, examination, and background screening. New Mexico sets educational standards high.
The Bureau recognizes EMT-Basic and EMT-Intermediate classifications. Both represent training below that of paramedic. The scope of practice for each is described in Title 7 of state administrative code (http://164.64.110.239/nmac/parts/title07/07.027.0011.htm). EMTs may be authorized to practice special skills outside the usual scope of practice at the request of an Emergency Medical Service.
Select a New Mexico EMT Topic:
General Eligibility Requirements
According to state code, an EMT must display good character and must meet minimum age requirements for his or her designation. A person may, in some instances, be eligible for EMT licensing at the Basic level as young as 17. EMTs at the Intermediate level must be at least 18. A 17-year-old will need to submit a parental consent form.
<!- mfunc feat_school ->
Featured Programs:
Sponsored School(s)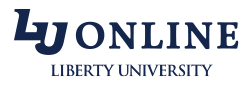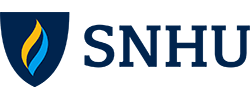 <!- /mfunc feat_school ->
Educational Standards
New Mexico programs are housed in post-secondary institutions approved by the Joint Organization on Education (JOE). They meet requirements described in state administrative code. They are either nationally accredited or seeking accreditation.
The supplemental licensing provisions list five approved Emergency Medical Services (EMS) programs.
An individual must be fully licensed as an EMT in order to participate in clinical training at the EMT-I level unless the Bureau has granted special permission.
An EMT graduate may be issued a graduate licensing pending completion of examination requirements. This authorizes work while under direct supervision.
The Examination Process
New Mexico uses the National Registry of Emergency Medical Technicians (NREMT) certification examination. A candidate earns national certification after completing both the standardized national test and a state-approved practical skills test.
The national certification exam is computer based. Candidates can apply online through the NREMT website but must receive authorization. They cannot be authorized to sit for examination until they have completed all portions of the qualifying program. The basic exam covers a range of medical and trauma-related emergency situations. Approximately 85% of the test covers adult and geriatric emergency; 15%, pediatric emergency.
An EMT candidate is expected to make an initial examination attempt within nine months of program completion and to meet all examination requirements and achieve licensure within 24 months of course completion. According to state administrative code, a candidate cannot make more than three attempts at the approved licensing examination. (At this point, licensure would be contingent on re-enrolling in an approved training program.)
An Emergency Medical Technician will need to go through the examination process again to earn the Intermediate classification. According to state code, a candidate for Intermediate licensure will go through the National Registry certification process at the Advanced Emergency Medical Technician level (http://164.64.110.239/nmac/parts/title07/07.027.0002.htm). The National Registry can provide information about AEMT practical and cognitive examination.
Background Check Requirements
Background checks are required on initial application and every four years thereafter.
The approved vendor, in both instances, is Cogent 3M. The Bureau has provided separate instructions for in-state and out-of-state applicants. In-state applicants have their fingerprints made electronically at their preferred site. Out-of-state applicants have their fingerprints made on cards, then send them to the vendor for processing.
Fingerprinting information is available on the vendor website (https://www.cogentid.com). Questions about background checks can be addressed to New Mexico Emergency Medical Systems at 'chbs at ems@state.nm.us'.
The Application Process
Prospective licensees will find applications on the EMSB website (http://nmhealth.org/about/erd/emsb/emsl/).
The licensing agency will seek a copy of the following: educational documentation, CPR certification, and National Registry certification.
An applicant who has a history of misdemeanor or felony conviction will need to compose an explanatory letter and submit official court documents.
The fee is currently $65 for in-state applicants at the EMT-B level, $75 for those at the EMT-I level.
Applications are to be mailed to the EMS Bureau in Santa Fe.
Renewal Requirements
Licenses are renewed on a two-year basis. Background checks are completed every other renewal. Currently, the Bureau is using last name to determine when background checks are due.
CPR must be current. The EMT is expected to take a refresher course and additional continuing education. Continuing education alone can be accepted if it includes minimum hours in mandated subjects.
An EMT who fails to complete continuing education requirements in a timely manner and does not qualify for a waiver will need to go through the re-entry process.
Reciprocity Applicants
Reciprocity can be granted on the basis of either out-of-state licensure or current National Registry certification. The individual can, however, expect to take a transition course and examination. The transition course will be at least 16 hours. A reciprocity applicant can be issued a temporary license, valid for up to six months. The temporary license is invalidated if the candidate fails the written transition examination.
EMSB has provided a separate reciprocity application packet. Reciprocity applicants are directed to enclose a copy of their qualifying license or certification. They will also need to copy the front and back of their CPR cards; training must be through an approved provider. Applicants for EMT-Basic pay $130; applicants for EMT-Intermediate pay $150.
Reciprocity applicants are advised to keep their qualifying credential active until such time as the New Mexico license has been issued.
Additional Information
The New Mexico Emergency Medical Systems Bureau is under the banner of the New Mexico Department of Health (http://nmhealth.org/about/erd/emsb/). The licensing manager can be reached at 505-476-8215.
New Mexico EMTs have their own professional organization, the New Mexico Emergency Medical Technicians Association (http://www.nmemta.org).