EMT License Requirements: How to Become an Emergency Medical Technician in New Jersey
New Jersey Emergency Medical Technicians (EMTs) are licensed by the Office of Emergency Medical Services on the basis of education, examination, and background screening. New Jersey OEMS boasts being the first office of its type in the nation. Like EMS offices around the country, it has seen plenty of changes across the years.
Although the OEMS website includes a number of references to 'EMT-B' – a classification that is often associated with an earlier set of standards – training is now based on current Emergency Medical Services standards at the 'EMT' level. New Jersey instructors have completed training in the new educational framework; Emergency Medical Technicians with licenses that expired in March of 2016 were required to meet transition requirements or have their license and scope of practice dropped to the Emergency Medical Responder level.
Select a New Jersey EMT Topic:
Prerequisite Requirements
CPR certification is a prerequisite for EMT training.
<!- mfunc feat_school ->
Featured Programs:
Sponsored School(s)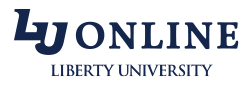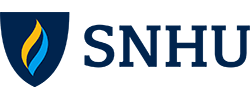 <!- /mfunc feat_school ->
According to state administrative code, students may be allowed to enter training programs when they are still under age 18. There are some things they are prevented from doing until age 18, however, such as operate ambulances and other power equipment (for example, fire apparatus).
An individual must have an acceptable legal background in order to take the certifying examination. New Jersey programs are required to provide their students with information about requirements and recourses.
Educational Standards
EMTs must complete state-approved programs. New Jersey now bases its standards on the 2009 National EMS Standards of the National Highway Traffic Safety Administration.
The Office of Emergency Medical Services has provided a list of approved training programs, organized by county (http://www.state.nj.us/health/ems/emt.shtml). Instructors meet state standards. The New Jersey Department conducts site visits to ensure program quality.
Students will have at least 10 hours of experience in a hospital emergency department or other approved setting.
CPR Certification
CPR certification must be at the level appropriate for a healthcare provider or professional rescuer. A list of approved CPR certifications can be found on the website of the New Jersey Department of Health (http://www.state.nj.us/health/ems/edu.shtml). The list includes the Department of Defense as well as well-known providers such as the American Red Cross, American Heart Association, and National Safety Council. Acceptance is based on American Heart Association (AHA) CPR Guidelines.
The OEMS notes that online CPR courses are not acceptable for either initial certification or recertification.
The Examination Process
New Jersey has adopted the certification examination of the National Registry of Emergency Medical Technicians (NREMT).
A candidate must have approval to sit for the certification examination. The program will confirm that the student completed all sessions (either on-site or as a make-up).
The individual is allowed up to three attempts at the NREMT certification examination before additional training requirements are imposed.
Out-of-State Emergency Medical Technicians
New Jersey grants reciprocity to out-of-state Emergency Medical Technicians but imposes additional requirements. Requirements are higher for EMTs who were certified or licensed as EMT-Basics according to the 1994 Standard Curriculum (as opposed to being credentialed as EMTs according to 2009 standards). They will need to complete a refresher course and take a certification examination.
The examination includes content gleaned from a variety of sources, including the 2007 National Scope of Practice Model, 2009 EMS Standards, and 2010 Emergency Cardiac Care Guidelines of the American Heart Association. It is multiple choice. The licensing agency will allow three examination attempts before imposing additional training requirements.
An EMT who holds any license or certification based on the current standards may be exempted from these requirements.
In all cases, the out-of-state licensee or certificate holder must submit verification of his or her licenses or certifications.
The Application Process
The application process has gone online. An instruction document can be found in the forms section of the OEMS website (http://www.state.nj.us/health/ems/forms.shtml). Individuals will create accounts and then wait three to five business days for confirmation. Currently, applicants are asked to call 609-633-7777 before trying to complete the application.
Reciprocity candidates will need online accounts; they will also need to mail some supplemental forms. One item that must be mailed is the license verification form — it can be printed from within the online system. The reciprocity applicant will also make copies of his or her CPR card and of all EMT credentials (both certification and licensure, as applicable).
Some supplemental forms can be downloaded from the OEMS website. Individuals who cannot find forms they need are directed to contact the OEMS office.
Reciprocity application packages are to be mailed to the OEMS office in Trenton. The instructions document includes a mailing address. Supplemental materials should be sent together. The applicant will wait for confirmation of eligibility before registering for a refresher course.
The Renewal Process
The basic EMT license is issued for five years.
The Office of Emergency Medical Services has provided a continuing education resource page; it includes approved online CEU sources (http://www.state.nj.us/health/ems/ceu.shtml).
Additional Information
The New Jersey Office of Emergency Medical Services OEMS can be reached by telephone at (609) 633-7777. Information requests can be sent via online contact form (http://www.state.nj.us/health/ems/feedback.shtml).