EMT License Requirements: How to Become an Emergency Medical Technician in New Hampshire
The New Hampshire Bureau of Emergency Medical Services (BEMS) has the responsibility of licensing the state's Emergency Medical Technicians. New Hampshire, like many states, bases licensure largely on national certification by the National Registry of Emergency Medical Technicians. There are, however, some state-specific requirements. New Hampshire EMTs have a scope of practice that includes some topics not covered in national standards.
Most providers are licensed as EMTs; their scope of practice is at the Basic Life Support (BLS) level.
EMT is the foundation for higher levels of provider licensing, including paramedic. New Hampshire now recognizes the Advanced EMT, or AEMT classification. Some New Hampshire providers are still working under EMT-Intermediate credentialing.
EMTs must be at least eighteen. However, individuals under age 18 can be issued apprentice licenses.
<!- mfunc feat_school ->
Featured Programs:
Sponsored School(s)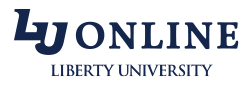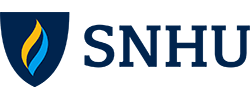 <!- /mfunc feat_school ->
Select a New Hampshire EMT Topic:
The EMT Training Process
The prospective EMT should enroll in a State-approved program. (While an EMT who completes an out-of-state program can eventually achieve New Hampshire licensure, the process is more complicated.)
The Bureau of EMS has provided a list of upcoming EMT courses (http://www.nh.gov/safety/divisions/fstems/ems/training/course_and_exam.html). Manchester and Conway are among the cities where courses are held.
The program will be responsible for submitting certain documentation to the Bureau. However, this is not sufficient for licensure; BEMS cautions that licensure is not automatic.
A New Hampshire provider must complete New Hampshire scope of practice modules.
The Examination Process
By passing both a state-approved practical examination and a standardized national certification, an EMT candidate can achieve national certification as well as New Hampshire licensure.
The EMT should be prepared to be assessed on skills in the following areas:
Trauma assessment
Cardiac arrest management
Airways/ suction
Femur fracture
Shoulder dislocation
Long bone fracture
The skill sheets provided by the Bureau include a list of steps as well as critical criteria.
BEMS has provided a list of upcoming practical examinations. Currently, the examination is offered regularly at both the Southern Field Office and the Central Field Office. Candidates at the basic EMT level should register for the BLS examination. Registration must be received at least ten working days before the intended examination date. BLS registration is currently submitted online.
The standardized examination is a Computer Based Test (CBT). The candidate will take it on a different day. Examinations are available at Pearson VUE professional centers, but candidates must first be authorized by the National Registry of Emergency Medical Technicians.
Conduct and dress code expectations for practical examination are found among the BEMS forms (http://www.nh.gov/safety/divisions/fstems/ems/forms.html#train).
Certification at the EMT level is a prerequisite for certification at the AEMT level. At this level, the candidate will register for the ALS practical examination. The AEMT examination is administered under more standard conditions. The National Registry has provided information about practical skills stations at the AEMT level (https://www.nremt.org/nremt/about/reg_aemt_history.asp). AEMT practical skills include the following:
IV and medication
Pediatric intraosseous infusion
Patient assessment: medical and trauma
Supine spinal immobilization
Ventilatory management
Cardiac arrest management
An AEMT can expect to be tested on one additional skill, drawn from a list.
Candidates should be aware that the registration process is slightly different at this level. According to the BEMS website, ALS registration closes 16 business days before examination. As of spring 2016, ALS examinations are held in Manchester; there are two separate companies coordinating examinations.
The AEMT examination is again made available through partnership between the National Registry and Pearson VUE. The registration process is similar to the registration process at the EMT level. Fees, though, are slightly higher at this level.
The Application Process
New Hampshire EMTs pursue licensure after they are affiliated with EMS Units. The affiliation may be either paid or volunteer.
The application form can be downloaded from the Department of Safety website (http://www.nh.gov/safety/divisions/fstems/ems/RenewalLicensingRequirements.html).
The applicant should include a copy of his or her National Registry card.
A representative of the EMS Unit will sign the application form.
The Bureau does not currently charge licensing fees.
Paper applications are to be mailed to the EMS Licensing Coordinator in Concord.
Reciprocity
New Hampshire extends reciprocity to Emergency Medical Technicians licensed in other states, but there are additional requirements. The individual will need to have completed a practical skills examination within the prior year.
The reciprocity coordinator will review practical skills examination verification.
It is expected that an AEMT will have passed the National Registry practical examination. If the AEMT took a state examination, or if examination was too far in the past, the individual will complete both skills and computerized assessments through the National Registry. He or she will test after review of reciprocity materials.
Reciprocity candidates are expected to have had education at the nationally accepted level (as described by the National Highway Traffic Safety Administration).
The reciprocity process is outlined in a form found in the documents section of the BEMS website. The document includes contact information for the reciprocity coordinator.
Healthcare Providers
Physicians, physician assistants, and registered nurses have modified requirements. They can challenge the EMT examination process after completing an EMT refresher course.
EMT certification is the foundation for challenge at higher levels. However, the Bureau places additional requirements. At the AEMT level, the professional will need to provide verification of IV and trauma assessment skills as well as a recommendation from the medical director of his or her Unit.
Renewal Requirements
The license is typically issued for two years, though the initial period of licensure may be shorter.
EMTs are expected to hold current national registration. They are also expected to complete the appropriate scope of practice modules and complete the protocol examination(http://www.nh.gov/safety/divisions/fstems/ems/RenewalLicensingRequirements.html). The latter can be completed online. Currently, New Hampshire accepts both online renewal and paper renewal applications. EMTs should be aware that policies change periodically.
Additional Information
Licensing information is available from the Bureau of Emergency Medical Services (http://www.nh.gov/safety/divisions/fstems/ems/index.html). The Bureau can be reached by telephone at (800) 371-4503 or (603) 223-4200 or by email at 'emslicensing at dos.nh.gov'.
Contact information for a number of EMS staff members, including the state education specialist and licensing coordinator, is linked from the FAQ page (http://www.nh.gov/safety/divisions/fstems/ems/faq.html).
Licensing is governed by statute and rule.