EMT Requirements: How to Become an Emergency Medical Technician in Nebraska
Nebraska's Emergency Medical Technicians are under the jurisdiction of the Nebraska Emergency Medical Services Program, a part of the Department of Health and Human Services. EMTs are classified as Out-of-Hospital Emergency Care Providers and, as such, have a scope of practice above Emergency Medical Responder but well below paramedic.
Nebraska recognizes Advanced EMTs, or AEMTs, as well as EMTs at the basic level. National certification is a prerequisite for licensure. Other requirements include having citizenship or other acceptable legal status and having attained the age of at least 18.
Some EMT students may be eligible for partial tuition reimbursement from the state (http://dhhs.ne.gov/publichealth/Pages/crlEMSTuitionReim.aspx). There are a number of requirements. Qualifying education must be followed by qualifying employment or volunteer work.
Select a Nebraska EMT Topic:
<!- mfunc feat_school ->
Featured Programs:
Sponsored School(s)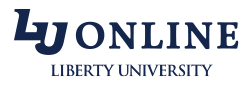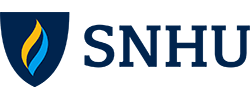 <!- /mfunc feat_school ->
Educational Requirements
Programs are based on national standards. An individual who does not already have healthcare training will enroll in the full initial EMT program. The program will need to meet an extensive set of curriculum requirements described by the National Highway Traffic Safety Administration.
The student will receive at least ten hours of field experience. It is expected that he or she will have at least five patient contacts during this time. However, because some emergency services have a low number of EMS requests, patient contacts accrued in another setting, such as a hospital emergency department, may be substituted.
A list of Nebraska EMS training institutions can be found on the website of the Nebraska Department of Health and Human Services (http://dhhs.ne.gov/publichealth/Pages/crlEMSEdAndTrng.aspx). Training is offered by a variety of organizations, including colleges, medical centers, and other EMS-related organizations such as the American Red Cross. The Board has noted those that do and do not have reimbursement contracts.
A nurse can qualify on the basis of pre-a hospital emergency care course designed specifically for nurses, an Emergency Medical Responder on the basis of an EMR to EMT bridge course.
In each case, the qualifying course is to have been completed in the two year period preceding application.
The state education and training coordinator can be reached by telephone at (402) 314-9184.
EMT Examination Requirements
An individual will need to pass psychomotor and cognitive examinations before he or she can achieve licensure. Successful examination performance will also qualify the candidate for certification through the National Registry of Emergency Medical Technicians, or NREMT.
The cognitive examination is multiple choice. A graduate can apply directly to the National Registry for permission to take the cognitive examination; this step can be carried out online. The program will need to confirm successful course completion. The applicant will also need to submit testing fees before his or her ATT can be issued. The ATT grants a 90-day window; examinations are scheduled through Pearson VUE.
The practical skills test includes a number of skills stations that the candidate must pass.
A temporary license may be granted pending examination. A temporary licensee must work under supervision, as delineated in state administrative code.
The EMT Application Process
An Emergency Medical Technician at the basic level will meet all requirements, including national certification, before applying for full licensure. An EMT who has not yet met the examination requirement may apply for temporary licensing.
The applicant will need to demonstrate current CPR certification through an approved provider. The EMS Board has approved a number of organizations, including the American Safety and Health Institute, the American Heart Association, and the National Safety Council. A full list can be found on the DHHS website.
Applications can be downloaded from the DHHS website (http://dhhs.ne.gov/publichealth/Pages/crlEMSApplications.aspx).
Applicants for full licensure are directed to include copies of their National Registry cards.
The licensing agency can accept various documents as evidence of majority age (for example, driver's license, state ID, or birth certificate). A birth certificate can simultaneously demonstrate citizenship. Other documents, such as a U.S. passport or permanent resident (or 'green') card, can also be used to demonstrate lawful status.
Applicants who hold other health-related or environmental licenses are required to submit license certification.
An individual who seeks temporary licensure will need to submit a course completion certificate.
As of 2016, there is no fee for initial licensure. Application packets are sent by mail to the following address:
Department of Health and Human Services
Division of Public Health – Licensure Unit
PO Box 94986
Lincoln NE 68509-4986
AEMT Requirements and Application Process
A prospective AEMT will need to complete an approved advanced level course. Field experience requirements are much higher at this level: fully 150 hours. The student is expected to have at least 25 patient contacts and carry out at least 25 IV starts.
A prospective AEMT will submit an application before completing the examination process. He or she will submit course completion documentation at this time. A candidate who is projected to complete the course by the examination date may instead submit a letter from the program director. All required application materials must be received by the published deadline. Otherwise, the candidate will be scheduled for a later examination.
A practical examination candidate at the advanced level pays $250 (as of 2016). A candidate who has to retake only certain stations pays $50 per station.
Advanced level practical examination candidates can direct their questions to 402-471-0371.
The AEMT candidate can again apply directly to the National Registry to take the cognitive portion of the examination.
License Maintenance
Licenses are renewed biennially. The renewal period is based on the level of the license.
Providers must meet continuing competency requirements (http://dhhs.ne.gov/publichealth/Pages/crlEMSContinuingCompetency.aspx). There is some difference in requirements at the EMT and AEMT levels.
Current registration through the National Registry can be used as an alternative to direct verification of some, but not all, renewal requirements.
The Department of Health and Human Services website also includes information about approved continuing education providers (http://dhhs.ne.gov/publichealth/Pages/crlEMSEdAndTrng.aspx).
State administrative code outlines conditions where there may be alternatives to the standard renewal requirements.
Additional Information
Licensing information is available from the Nebraska Emergency Medical Services Program (http://dhhs.ne.gov/publichealth/Pages/crlEMTindex.aspx). Regulations are found in Title 172 NAC 11 (http://dhhs.ne.gov/publichealth/Pages/crlEMSStatutesRulesRegs.aspx).
Emergency Medical Technicians can join the Nebraska Emergency Medical Services Association, a state professional organization (http://nemsa.org/About/AboutNEMSA/AboutNEMSA.aspx).