EMT License Requirements: How to Become an Emergency Medical Technician in Missouri
Missouri Emergency Medical Technicians (EMTs) are under the jurisdiction of the Missouri Bureau of Emergency Medical Services. Initial licensure is based primarily on national certification by the National Registry of Emergency Medical Technicians, or NREMT. Missouri also carries out its own background check process.
Missouri recognizes EMT-Intermediate, an intermediate classification above EMT-Basic but below paramedic. EMT-I is no longer a common designation nationwide. According to state administrative rule, EMT-Is can perform most duties that Advanced EMTs, or AEMTs can.
The National Registry uses the term 'EMT' to denote the lower level; the term 'EMT-B' is no longer commonly used at the national level.
Select a Missouri EMT Topic:
<!- mfunc feat_school ->
Featured Programs:
Sponsored School(s)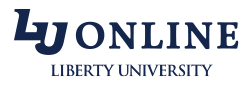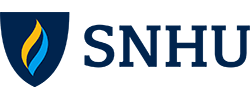 <!- /mfunc feat_school ->
Educational Standards
The first step is education. Whatever level the pre-hospital provider aspires to, he or she will begin training at the EMT-Basic level.
Programs that operate within Missouri must have Bureau approval. Programs located in other states must, at minimum, meet national standards and qualify their graduates to take National Registry examinations; the National Registry requires that programs hold state approval.
The Missouri Bureau of Emergency Medical Services maintains a list of institutions that are authorized to provide EMS education; they are referred to as "training entities" (http://health.mo.gov/safety/ems/info.php). There are a variety of approved entities, among them, ambulance districts, hospitals, colleges and career centers. The Bureau has also provided some information about examination pass rates. The National Registry may be able to provide more current information about pass rates on the national examination.
EMT-B Examination Requirements
The candidate will need to pass two separate examinations: a state-approved practical examination and a standardized national cognitive examination; the latter is selected response and delivered via computer.
The National Registry requires that candidates complete all portions of their program before attempting the cognitive examination; the program can authorize examination. Candidates may create their accounts online. A candidate must pay fees in advance of testing. In 2017, the fee will increase from $70 to $80 — this is the first increase in a number of years.
The National Registry allows retakes, but sets some limits. Additional training is required after a third failed attempt at the cognitive examination. A new fee is required each time the candidate attempts the exam.
An authorized candidate will receive an ATT through his or her National Registry account (https://www.nremt.org). This authorizes self-scheduling through a Pearson Vue testing center.
The candidate will face a variable number of questions; difficulty level may go up or down based on candidate performance.
Candidates typically receive information about practical examination scheduling from their programs.
Out-of-State EMTs
Missouri recognizes one licensing pathway for out-of-state Emergency Medical Technicians: national certification. The National Registry has policies in place for EMTs who hold licenses but are not currently nationally certified (https://www.nremt.org/nremt/about/reg_basic_history.asp).
The Application Process
Application forms can be downloaded from the website of the Missouri Department of Health and Senior Services (http://health.mo.gov/safety/ems/licensing.php).
The application can be mailed to the Bureau of EMS in Jefferson City, but the Bureau notes that email is generally the preferred method. The address is 'emslicensing at health.mo.gov'. However, applicants should verify that this is current (as per the most recent version of the application packet). The application packet includes detailed instructions for sending the application as an email attachment.
The applicant will include a copy of his or her National Registry card.
Applicants with adverse legal or professional history will need to provide explication.
The licensing carries out a background check on applicants. In many cases, however, the applicant is not required to submit fingerprints.
An applicant who has lived outside Missouri during the prior five year period will be required to submit two fingerprint cards. The local law enforcement agency may be able to furnish the type of fingerprint card that Missouri uses. If it cannot, the applicant may request cards by calling 573-751-6356. The Bureau has provided a detailed set of instructions (http://health.mo.gov/safety/ems/reciprocity.php); the PDF includes the ORI number as well as a picture of the completed card.
Completed fingerprint cards are sent through the mail to the Bureau of EMS; the Bureau will review them before forwarding them to the Highway Patrol.
The Bureau issues licenses electronically.
License Maintenance
Missouri EMT-Bs are not required to maintain their national certification, though this is one option for renewal. Continued national certification can make the EMT credential more portable.
EMT-Bs who are not nationally certified have a steep continuing education requirement: 100 hours during each five-year period. They must meet minimum requirements in various core areas, including patient assessment; trauma; and OB, infants, and children. This requirement can be met in multiple ways, including completion of two refresher courses over the span of the licensing period (http://health.mo.gov/safety/ems/faq.php). Slightly over half of the continuing education requirement can be met through electives. The Bureau has provided a summary of requirements (http://health.mo.gov/safety/ems/licensing.php).
EMTs who wish to maintain their National Registry status will find information on the NREMT website.
EMTs must also hold current CPR certification.
EMT-I requirements
A Missouri EMT can train at the intermediate level. It will be necessary to pursue another approved program and then complete examinations. The EMT-I student can expect to receive testing information from his or her program.
Additional Information
The Bureau of Emergency Medical Services is under the banner of the Missouri Department of Health and Senior Services (http://health.mo.gov/safety/ems/info.php). Licensing regulations are found in 19 CSR 30-40.342. The Bureau can be reached by email at 'emslicensing at health.mo.gov' or by telephone at 573-751-6356.
Missouri has its own state professional organization, the Missouri Emergency Medical Services Association (http://memsa.org). EMT students are eligible for membership.