EMT Certification Requirements: How to Become an Emergency Medical Technician in Minnesota
Minnesota Emergency Technicians are under the jurisdiction of the Minnesota Emergency Medical Services Regulatory Board (EMSRB). They are classified as Emergency Service Responders, and as such, have a scope of practice higher than Emergency Medical Responders (EMRs) but lower than paramedics.
National certification by the National Registry of Emergency Medical Technicians (NREMT) serves as the basis for licensure.
An EMT can eventually upgrade to Advanced EMT or paramedic. Of the two, paramedic has the more demanding requirements; it requires substantially more education.
Select a Minnesota EMT Topic:
<!- mfunc feat_school ->
Featured Programs:
Sponsored School(s)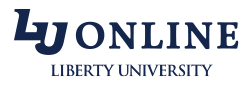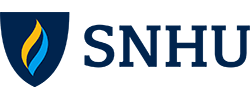 <!- /mfunc feat_school ->
EMT Education
Minnesota has set more detailed requirements for EMT educational programs than it has for individual candidates. Ultimately, though, the student will need to meet standards on a par with those around the nation. One state requirement is that the program maintains a satisfactory pass rate on the certification examination. The National Registry reports that Minnesota, as a whole, has a pass rate somewhat above the national average (http://www.nremt.org/nremt/downloads/Annual%20report%202014%20Pass%20Rate%20v.2.pdf).
Emergency medical technician programs must be state-approved. Minnesota requires training programs operating within its borders to incorporate the current version of National EMS Standards (https://www.revisor.mn.gov/rules/?id=4690.6900). These standards are developed by the National Highway Traffic Safety Administration. They include content such as hazardous materials as well as medical and trauma-related emergency care. Programs are competency-based. They include clinical/ field experience. Students should expect to carry out at least 10 patient assessment.
EMT programs must have physicians in place as medical directors. Minnesota has set minimum standards for its instructional coordinators. It has also set minimum instructor to student ratios.
Prospective students can search for programs on the Board website (http://mn.gov/boards/emsrb/educational/courses-offered.jsp).
The Examination Process
Prospective EMTs must pass cognitive and practical skills examinations in order to achieve national certification and state licensure.
The psychomotor examination is administered according to National Registry guidelines. It consists of practical skills stations. Among the skills are oxygen administration, spinal immobilization, and trauma assessment. Candidates must pass all practical skills stations. However, those who perform satisfactorily at most stations may be permitted a partial retake. The Minnesota Board has provided links to some NREMT examination documents, including a handbook for educational programs (http://mn.gov/boards/emsrb/educational/psychomotor-examination-process.jsp).
Approved agents are the people who are on-site and are responsible for conducting the examination according to guideline. Individuals can search for approved agents and examiners on the Board website (http://mn.gov/boards/emsrb/educational/approved-agents-and-examiners.jsp).
The cognitive examination is computer adaptive. Candidates will see just enough questions for the computer to gauge their level of competency. Questions may become either easier or harder based on how a candidate performs. The exam was developed by the National Registry of Emergency Medical Technicians and is administered throughout the United States.
Candidates need NREMT accounts. Before they can be authorized to take the examination, they must pay applicable fees and have their programs confirm successful completion. An approved candidate can schedule his or her examination at a Pearson VUE assessment center, either in Minnesota or another state.
The cognitive examination fee is $70 in 2016, $80 in 2017; this represents the first increase in a number of years.
Individuals must be at least 18 at the time of certification.
The National Registry of Emergency Medical Technicians can be reached at 614-888-4484.
The Application Process
Minnesota has an online application process. Applicants can find detailed information, including screenshots of key steps, on the Board website (https://mn.gov/boards/emsrb/licensing/ems-personnel.jsp).
An individual who is already credentialed in Minnesota at the EMR level will submit an upgrade application. The licensing agency will require National Registry results or a copy of the certification card at the higher EMT level. Currently, the licensing agency is able to accept faxed copies of national certification cards.
Reciprocity candidates will need copies of their NREMT certification cards.
The newly credentialed EMT can expect to receive a Minnesota card in the mail.
Advanced EMT Requirements
Advanced EMTs have some Advanced Life Support (ALS) skills. Individuals must be certified as EMTs before they can be admitted to Minnesota AEMT training programs (https://www.revisor.mn.gov/rules/?id=4690.6900).
A prospective AEMT must complete another approved program: one that builds on concepts taught at the EMT level. In Minnesota, AEMT education is typically offered in conjunction with an accredited paramedic program; a student may have the option of taking AEMT examinations after a relatively short time period or continuing on for a paramedic credential.
The AEMT examination process is similar to the EMT process. At the AEMT level, though, the cognitive examination has a set number of questions. The fee paid to the NREMT is higher: $100. The psychomotor examination is delivered in a more standardized manner in different parts of the country. Stations include pediatric intraosseous infusion, cardiac arrest management, and ventilator management, among others. Each candidate will be tested on one 'random skill' which may change from administration to administration.
A Minnesota EMT who completes requirements at the AEMT level will submit an online upgrade application.
Renewal Requirements
The state credential is renewed every other year.
Currently, Minnesota EMTs are expected to 1) complete a refresher course or 48 hours of continuing education during each two-year renewal period and 2) pass a practical skills test. They must also be current on CPR; CPR and skills testing may or may not be included as part of a refresher course.
Renewal is also carried out through the online system.
Additional Information
Information is available from the Minnesota Emergency Medical Services Regulatory Board. Statutes and rules are posted online (http://mn.gov/boards/emsrb/emslaw/). The Board has provided email and telephone contact information for various staff members, including the certification specialist (https://mn.gov/boards/emsrb/board/stafflist.jsp).
Minnesota has its own professional association, the Minnesota Emergency Medical Services Association (http://www.memsa.us/). MEMSA hosts an annual conference that includes continuing education opportunities.