EMT Certification Requirements: How to Become an Emergency Medical Technician in Maryland
Maryland's Emergency Medical Technicians are state-certified by the Maryland Institute for Emergency Medical Services Systems (MIEMSS). In most cases, they earn national certification en route to state certification. This is a relatively recent development – Maryland has gone from administering state tests to administering both state and national tests.
Candidates can expect their schools and/ or affiliating agencies to provide guidance in the credentialing process. Reciprocity applicants may need to take a more active role, at least if they wish to initiate the process before securing Maryland affiliation.
EMT training includes skills such as controlling bleeding, managing shock, and administering oxygen. In Maryland, Cardiac Rescue Technician certification represents an intermediate level between EMT and paramedic.
Select a Maryland EMT Topic:
<!- mfunc feat_school ->
Featured Programs:
Sponsored School(s)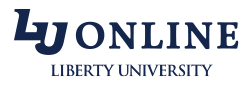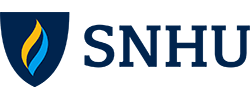 <!- /mfunc feat_school ->
Educational Requirements and Options
Prospective Emergency Medical Technicians must enroll in approved courses. Those that enroll in Maryland-approved programs can expect both national curriculum and state-specific curriculum. MIEMSS notes that courses are approximately 165 hours. Programs are offered by a variety of institutions including community colleges and high schools. Students can enter training program at age 16 or 17 – and even achieve state EMT certification as minors — if they have parent or guardian permission.
An internship is required before certification.
Examination Requirements
Prospective EMTs must pass several assessments. Two are under the banner of the National Registry for Emergency Medical Technicians (NREMT). Requirements include a psychomotor (skills) examination and a cognitive examination. Students can expect their training programs to provide information about registering.
The cognitive examination is selected response. It is available at Pearson VUE testing centers. While candidates must complete their programs before they can be authorized to take the certifying examination, they are encouraged to begin the process at the student stage; they will need to create NREMT accounts. An authorized candidate is granted an ATT, good for 90 days. The examination is available on an ongoing basis, but candidates should be aware that slots may fill. In 2014, 68% of Maryland candidates passed the national examination on a first attempt — this was right around the national average.
MIEMSS has provided addresses for in-state testing centers (http://www.miemss.org/home/nremt-testing-information). Some are located on college campuses.
In most cases, a candidate can achieve national certification by passing both parts of the National Registry examination process. Individuals under 18 are not eligible for national certification but can be authorized to take the assessment. They may be eligible to apply for certification once they reach the minimum age.
Candidates must also pass a written examination on Maryland protocols; this ensures that they know their role and scope of practice. The examination setting may vary. Currently, examinations for groups of less than ten are held at regional offices and at the main office; this is also the case with retesting of small groups. Individuals who need to schedule at the main office in Baltimore are directed to call 800-762-7157. Those in Regions I, II, IV, and V may contact their regional offices.
The NREMT assesses a $70 fee for cognitive examination. Re-examination candidates pay the same rate. Fees are scheduled to increase to $80 in 2017.
EMTs are charged a $25 fee for the written examination and a $60 fee for the practical examination if they are not exempted on the basis of membership in a qualifying agency.
The Application Process
Candidates receive the state credential after they are affiliated with EMS operational systems. They can, however, go through the process early. Ultimately, the system will need to submit a form to MIEMSS. A new form is required each time affiliation changes. These forms are available on the MIEMSS website (http://www.miemss.org/home/forms).
CRT Certification
The Cardiac Rescue Technician certification requires about 400 hours of training beyond initial EMT training. CRTs must be experienced Emergency Medical Technicians. They take national examinations at the EMT-Intermediate 99 level. The National Registry oversees the examination process.
The Reciprocity Process
Reciprocity can be granted on the basis of National Registry certification or equivalent state certification or licensing; MIEMSS notes that reciprocity is extended to licensees from most U.S. states. However, an out-of-state Emergency Medical Technician should be prepared to meet minor additional requirements. He or she will take an EMT refresher course of at least 12 hours. This is necessary because EMS operations do not operate in an identical manner from jurisdiction to jurisdiction. The EMT will enroll in the course after application and notification.
Maryland has provided a reciprocity application (http://www.miemss.org/home/ems-providers/reciprocity). The licensing agency will expect verification from all states of certification or licensure, past or present. The application should be accompanied by a $35 fee.
The timeline of initial certification is variable; state certification may be granted for up to 42 months.
An Emergency Medical Technician who is nationally certified at the EMT-I level may be granted reciprocity as a Cardiac Rescue Technician- Intermediate (CRT-Intermediate). The individual will need to take a protocol examination. MIEMSS notes that it is necessary to be familiar with Maryland medical protocols; a link is provided on the reciprocity page.
The CRT-I certificate is typically issued with an expiration date slightly beyond the National Registry expiration date.
The Renewal Process
The EMT is expected to complete a skills refresher course or skills evaluation as well as additional continuing education. It is possible to enroll in a single program that provides both.
MIEMSS can recertify an EMT based on current National Registry certification. (Nationally certified Emergency Medical Technicians must recertify periodically in order to retain their credentials.)
In order to practice, a Maryland EMT must have current affiliation and current protocols.
Additional Information
Information about EMT requirements is available from the Institute for Emergency Medical Services Systems (http://www.miemss.org/home/ems-providers). Certification requirements are summarized in a MIEMSS fact sheet (http://www.miemss.org/home/ems-providers/initial-certification). The Department of Licensure and Certification can be reached at 410-706-3666 or 800-762-7157.