EMT License Requirements: How to Become an Emergency Medical Technician in Maine
Maine Emergency Medical Technicians are licensed by Maine EMS (a bureau that operates under the banner of the Maine Department of Public Safety). Prospective EMTs must meet general eligibility requirements. They must complete approved training programs and then go through a two-step examination process.
EMTs can pursue additional training to become Advanced EMTs, or AEMTs. They can also use their EMT training as the foundation for paramedic education. However, this requires a significantly higher time commitment.
Maine Emergency Medical Technicians can hold certification as Wilderness EMTs; the focus is on delayed/ prolonged transport.
Select a Maine EMT Topic:
<!- mfunc feat_school ->
Featured Programs:
Sponsored School(s)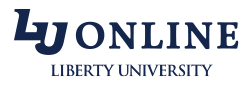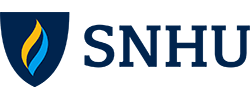 <!- /mfunc feat_school ->
General Eligibility Standards
Maine is among a small number of states that may license EMTs under age 18. A person must be at least 16 years of age to be licensed as an Emergency Medical Technician and must be at least 18 to be licensed at a level above this. A service that uses 16- and 17-year-olds must have a junior supervision plan. A junior licensee must have parental consent.
Emergency Medical Technicians must have English language competency and be able to perform physical duties described in the functional job description. These include things like crawling on uneven ground and lifting weights of 125 lbs.
Prospective EMTs are subject to background checks.
Educational Standards
An EMT program typically takes about a semester. Generally speaking, a prospective Maine EMT should complete a Maine-approved program, though licensure (or authorization to test) may be granted on the basis of equivalent courses completed in other jurisdictions.
Maine instructor coordinators are also state-licensed; they are professionals with at least three years of experience.
Prospective students can look online to find authorized Maine training centers (http://www.maine.gov/ems/providers/training/centers.html).
Healthcare providers (for example, nurses or physician assistants) may be eligible for bridge courses. EMS personnel licensed at the Emergency Medical Responder (EMR) level may also be eligible for bridge courses.
The Examination Process
EMT candidates go through a Practical Skills Evaluation (PSE) process. They will complete practical skills testing under the auspices of Practical Skills Evaluation Administrators (PSEAs). An eligible candidate is issued a Test Authorization Form (TAF). A person who did not train in Maine but intends to test in the state is directed to contact the Maine EMS Education Coordinator at 626-3862.
Maine EMS refers people to the National Registry to see the psychomotor skill sheets (https://www.nremt.org/nremt/about/psychomotor_exam_emt.asp). A candidate may, however, not be tested on all skills.
Applicants will complete the EMT certification examination through the National Registry of Emergency Medical Technicians. Each candidate will need an NREMT account. The training program will authorize examination. The fee is currently $70 but is slated for a $10 increase in 2017. The certification examination is computer adaptive and is available at Pearson VUE assessment centers throughout the United States.
The training center will also report successful practical examination to the National Registry. By passing both the state practical examination and the national certifying examination, an EMT can achieve national certification. National certification is a large part of the licensing process in most states, so a nationally certified EMT has a relatively portable credential.
Individuals who are under 18 are not eligible for national certification though the National Registry but may be approved to take qualifying examinations.
The Application Process
Prospective EMTs apply for licensure after receiving their National Registry certification numbers. They have the option of applying online. Maine EMS continues to accept paper applications, though this process may be discontinued at some point in the future. Applications can be downloaded from the EMS website (http://www.maine.gov/ems/publications/index.html#lrfpd).
Applicants who have held licenses in other states provide verification; this form is also available for download. The out-of-state EMS Office will note the license level and status.
There is also a separate reciprocity application packet. Maine includes a few skills in its protocols that are not in the protocol in all locales. An example at the EMT level is blood glucose monitoring. The out-of-state EMT will note whether he or she has had training in these areas. Training will be required before the EMT is allowed to use the particular skill. The reciprocity application fee is currently $25 at the EMT level.
An applicant who has a criminal background must include official documents; he or she may include letters of support.
Applicants who opt for paper application use the following address: Maine EMS, 152 State House Station, Augusta, ME 04333-0152.
Background check procedures vary, depending on length of Maine residency. Applicants who have resided in Maine for three or more years include $21 for a state background check. Those who have resided in other states during that time period will need to provide background reports from the state of residence.
Renewal Requirements
Licenses are issued for three years.
Under new regulations, effective May 2016, basic EMTs will complete 52 hours of continuing education and Advanced EMTs will complete 56. Continuing education must comply with categories set by Maine EMS. Among the topics are "airway, breathing, circulation" and "Basic Life Support psychomotor skills". EMS personnel should be aware that requirements change periodically.
Becoming an AEMT
An AEMT has some advanced skills such as IV and blood sampling. A prospective AEMT will need to complete an additional state-approved program.
Candidates will again need to pass two examinations. The AEMT practical examination must follow standards set by the National Registry. Some upcoming practical examinations are listed on the National Registry website (https://www.nremt.org/nremt/CbtEmtServices/cand_exam_list.asp?IsPostBack=0). Maine EMS has also provided an information page (http://www.maine.gov/ems/providers/testing/index.shtml).
In the case of reciprocity applicants, Maine EMS will seek information about particular skills that the individual may or may not have been trained in. The applicant may be required to complete some additional training.
The reciprocity application fee at the AEMT level is $50.
Additional Information
Licensing information is available from the Maine EMS Office (http://www.maine.gov/ems/).
Maine EMS can be reached by telephone at 207-626-3860 or by email at 'maine.ems at maine.gov'. The website includes a list of frequently asked questions (http://www.maine.gov/ems/faq/faq.html).