EMT Certification and Licensure: How to Become an Emergency Medical Technician in Kentucky
Kentucky Emergency Medical Technicians are state-certified, or licensed, by the Kentucky Board of Emergency Medical Services (KBEMS). The foundation for licensure is a high school diploma or GED. The prospective EMT will also need to complete an approved program and perform competently on two examinations.
Select a Kentucky EMT Topic:
Prerequisite Requirements
Emergency Medical Technicians must be at least 18 years of age. However, they can be granted student status as young as 16. Students may be either high school graduates or current high school students.
EMT students must have English language proficiency and perform at at least Level 4; this is equivalent to 9th grade.
<!- mfunc feat_school ->
Featured Programs:
Sponsored School(s)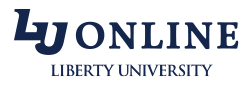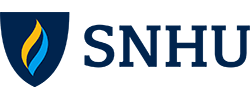 <!- /mfunc feat_school ->
Emergency Medical Technician Training Requirements
Kentucky students do their training through approved training and education institutions (TEIs). Programs are offered by a variety of institutions including community and technical colleges, fire districts, and ambulance services.
Prospective students can use the KBEMS online search tool to find approved programs (https://kemsis.kbems.kctcs.edu/licensure/public/kentucky/portal/lookup/public_services/default.cfm). They can search by either county or city. The directory also lists EMS services, but students can limit their searches to return only education and training institutions.
The applicant will need an HIV/ AIDS course. Students can find approved courses on the website of the Cabinet for Health and Family Services (http://chfs.ky.gov/dph/epi/hivaids/professionaleducation.htm).
Examination Requirements
The prospective EMT will pursue examination and certification through the National Registry of Emergency Medical Technicians (NREMT).
The certification examination is delivered via computer at Pearson VUE assessment centers. The candidate will first need to register with the NREMT and have his or her examination eligibility verified. The fee for the computer-based exam is currently $70. An approved candidate will be issued an ATT that is valid for 90 days.
National Registry certification also depends on satisfactory performance on a state-approved practical examination.
The candidate is expected to meet all examination requirements and achieve state certification within two years of the time that he or she completes the qualifying course.
The Application Process
The application is online; prospective licensees must create Kentucky Emergency Medical Services Information System (KEMSIS) accounts. Applicants will find a link, as well as a checklist, in the forms section of the KBEMS website (http://kbems.kctcs.edu/About/Forms.aspx).
Qualifying documents must be uploaded into the system. Among the requirements are CPR certification and high school diploma (or other documentation of high school graduation/ equivalency).
The applicant is expected to hold a driver's license or learner's permit.
The applicant cannot have felony convictions. The licensing agency will require a background check. Applicants are directed to Verified Credentials for their background checks (https://client.verifiedcredentials.com/kbems/default.cfm). The licensing agency can accept background checks completed up to six months prior.
In-state graduates pay $40 in combined application and certification fees.
Out-of-State Emergency Medical Technicians
In order to be eligible for reciprocal licensing, an EMT must hold both out-of-state licensure and National Registry certification.
According to state rule, temporary certification can be granted on the basis of either out-of-state licensure or current EMT certification. The Kentucky Board of Emergency Medical Services refers to temporary certification as a credential for individuals who hold out-of-state certification and seek only temporary credentials in Kentucky (http://kbems.kctcs.edu/Certification_and_Licensure/EMT/Temporary_Certification.aspx).
Out-of-state applicants pay a total of $165 in application, certification, and reciprocity fees.
The temporary certificate is nonrenewable; the EMT can work under this status for no more than six months. An applicant for temporary status must meet the same requirements for CPR certification and HIV/ AIDS coursework. The fee is currently the same as it is for a reciprocity applicant: $165.
AEMT Requirements
An AEMT provides limited advanced care (http://kbems.kctcs.edu/Certification_and_Licensure/Advanced_EMT.aspx). Scope of practice is much lower than that of paramedic. Training is relatively brief.
The responder will again complete an approved course and then pass the required national examination (http://www.lrc.ky.gov/kar/202/007/330.htm). EMT certification is a prerequisite.
Education is based on the National EMS Model. Kentucky courses include some supplemental curriculum designed to support state-specific scope of practice additions. The Kentucky scope of practice, for example, includes use of BIPAP/CPAP airway devices.
In the case of initial applicants, supplement education is documented on form KBEMS-E26 prior to initial licensure. Reciprocity applicants must complete the requirement within six months. Reciprocity applicants must demonstrate National Registry certification.
The Kentucky AEMT must have a course in pediatric abusive head trauma.
Renewal Requirements
Kentucky EMTs re-certify biennially.
An EMT can re-certify on the basis of current NREMT certification or on the basis of 24 hours of continuing education that covers mandated topics. In either case, the renewal applicant will need an HIV/ AIDS certificate and current CPR certification (http://kbems.kctcs.edu/Certification_and_Licensure/EMT/Recertification.aspx).
Continuing education requirements are higher at the AEMT level. Licensees can again meet most renewal requirements through current certification through the National Registry. They will be required to demonstrate current training in a few state-mandated topics.
Licensees who do not maintain their national certification will complete 48 hours of continuing education; 36 must be in categories described in administrative code.
Additional Information
EMT licensing information is available from the Kentucky Board of Emergency Medical Services (http://kbems.kctcs.edu). Questions can be directed via email contact form (http://kbems.kctcs.edu/About/Contact_Us.aspx). The Board has also provided contact information for individual staff members (http://kbems.kctcs.edu/About/KBEMS_Staff.aspx).