EMT License Requirements: How to Become an Emergency Medical Technician in Kansas
Kansas EMTs are licensed by the Kansas Board of Emergency Medical Services. They complete an education and examination process that generally also confers national certification. National certification does not grant authority to practice, but does indicate that the individual has met standards on a nationally recognized level. The nationally certified EMT will have gone a long way toward meeting licensing requirements in most U.S. states.
Select a Kansas EMT Topic:
Educational Standards
The prospective EMT will begin by enrolling in an approved program. Kansas approval is based in part on appropriate clinical/ field experience; students can expect orientation to the hospital and EMS service that will provide training (http://ksbems.org/html%20pages/final_regulations.php#a109-11-3). The Kansas EMT curriculum is based on a 2010 document, Kansas Emergency Medical Services Education Standards: Emergency Medical Technician. State regulation allows for approval of pilot projects.
The Bureau of Emergency Medical Services has provided a search tool to assist in locating approved programs (https://www.accesskansas.org/ssrv-aivel/ic/search.html). Prospective students may search by region or county. Programs are hosted by a variety of organizations, including ambulance services and community colleges.
<!- mfunc feat_school ->
Featured Programs:
Sponsored School(s)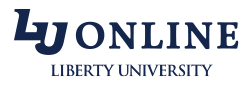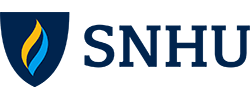 <!- /mfunc feat_school ->
The Examination Process
Kansas EMTs complete two examinations. A student can expect his or her program to take an active role in the registration process.
The practical examination, sometimes referred to as 'psychomotor' testing, consists of skills stations. Examination may take place as early as the last day of class. The candidate must pass all skill stations prior to licensure. According to state code, a candidate is allowed to retest an individual skill no more than three times.
Currently, the approved Kansas practical examination vendor is Southwest Kansas EMS (SKEMS). Candidates often test with their class; the coordinator submits a class roster. However, candidates are also permitted to submit individual registration. The SKEMS website includes a list of upcoming examinations (http://www.skems.com/index.php/exam-sites-locations). During a typical month, there are a couple of examination options (excluding examination noted as 'closed'). However, this is not be the case during all months of the year. The Kansas Board has recommended that prospective test takers contact their Region offices for information about testing levels and available spaces (http://www.ksbems.org/ems/?page_id=171).
Examinations may be held in various cities around the state, among them, Independence, Garden City, and Hays. The fee for initial examination is $100.A candidate who needs to retest only one or two stations pays a $50 re-examination fee. Fees are due 30 days in advance of a scheduled examination.
The cognitive examination is multiple choice. A candidate cannot be approved to take the certification examination until such time as all academic requirements have been met. He or she may, however, initiate the process by creating an NREMT account. Once approved, the candidate may register at his or her choice of Pearson VUE testing centers. The ATT is valid for 90 days. It is not issued until such time as fees have been paid. Fees will increase in 2017 from $70 to $80. This represents the first increase in a number of years.
The candidate will need to complete both required examinations within 24 months of course completion. Additionally, both examinations must be passed during the same twelve-month period.
Advanced EMT Requirements
Licensure at the advanced EMT level is dependent on completion of a second approved program. Clinical requirements are much higher at the AEMT level. A prospective AEMT must, for example, perform 20 venipunctures and interpret eight electrocardiograms. He or she must complete at least ten patient charts and/ or patient care reports. AEMT programs are also displayed through the Board's search tool. Prospective students have the option of searching by level.
At the AEMT level, psychomotor examinations are subject to policies set by the National Registry of Emergency Medical Technicians. The NREMT website includes a list of assessed skills. Among them are patient medical assessment, pediatric intraosseous infusion, and ventilatory management. Candidates can locate some advanced level examinations by using the National Registry search tool (https://www.nremt.org/nremt/CbtEmtServices/candidate_locate_exam.asp). They can contact the course coordinator about registration.
The AEMT candidate will again wait for approval before scheduling cognitive examination through Pearson VUE.
The Application Process
In-state applicants can expect their programs to provide assistance in the application process.
Out-of-state applicants will submit an application form for recognition of non-Kansas credentials. Forms can be found on the Board website (http://www.ksbems.org/ems/?page_id=54). Applicants are directed to include copies of their state and national certifications. The fee is $50 at both the EMT and AEMT levels.
Temporary certification may be granted to out-of-state licensees whose coursework is not determined to be substantially equivalent. Temporary certificate holders must be under direct supervision. A temporary certificate is valid for a maximum of one year.
The application includes email contact information for a staff member who can address questions about the out-of-state licensing process.
Renewal Requirements
Licenses are renewed biennially. After January31, 2017, however, requirements will change. An EMT will be able to seek renewal on the basis of either 1) 40 hours of continuing education or 2) recent cognitive assessment and practical skills assessment or validation. AEMTs will have essentially the same two options. However, the continuing education requirement is higher: 50 hours
Additional Information
Information about Emergency Medical Technician licensing is available from the Kansas Board of Emergency Medical Services (http://www.ksbems.org/ems). The Board can be reached by telephone at 785-296-7296. Interested individuals can join the EMS ListServ to stay apprised of developments (http://www.ksbems.org/ems/?page_id=52).
EMTs may wish to become members of one or both of the state's professional associations. They are the Kansas Emergency Medical Services Association http://kemsa.org/ and the Kansas EMT Association http://kemta.org/.