EMT Certification Requirements: How to Become an Emergency Medical Technician in Iowa
Iowa Emergency Medical Technicians earn national certification en route to state certification. Although the state uses the term "certification", it is technically a license as it confers the authority to work as an EMT. Licenses are issued by the Bureau of Emergency and Trauma Services.
Select an Iowa EMT Topic:
Educational Standards
The first step is completion of an Iowa-approved training program. Iowa EMT programs are based on the most recent set of national standards. The Department of Health has provided a list of approved programs (http://idph.iowa.gov/BETS/EMS/training). Most programs are offered through the state's community colleges. There are a limited number of other sponsors.
An individual must be at least 17 to enroll in a training program. He or she must have reading, writing, and speaking skills in the English language. CPR certification is a prerequisite for EMT training.
<!- mfunc feat_school ->
Featured Programs:
Sponsored School(s)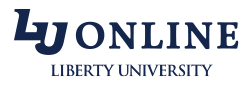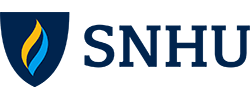 <!- /mfunc feat_school ->
The Examination Process
The prospective EMT must complete two examinations. Both are administered as part of the National Registry of Emergency Medical Technicians certification process. One measures knowledge and understanding of the range of EMT medical and trauma care situations; it is selected response. The other test consists of practical skills stations.
The cognitive examination is administered on an ongoing basis at Pearson VUE assessment centers. A candidate may not, however, register until he or she has been authorized by the training program. Authorization is dependent on completion of all course components. The examination fee is $70 as of 2016. It is scheduled for a $10 increase in 2017.
The practical examination may be administered under the auspices of the training program. It must, however, adhere to NREMT policy.
A graduate is expected to meet all requirements within two years of program completion. An extension may be authorized in cases where medical issues or military obligations prevent examination.
Advanced EMT Licensure
Advanced EMT is a certification that authorizes some of the more common advanced EMS skills, for example IV administration. Both the scope of practice and the length of training are far below that of paramedic. Among the prerequisites for an AEMT license is a high school diploma or GED. An individual must also hold an Iowa EMT license before he or she can begin AEMT training. An EMT who holds national certification but does not yet hold an Iowa license will need to apply for reciprocity.
Many, but not all, of the state's Advanced EMT programs are nationally accredited by the Commission on Accreditation of Allied Health Education Programs (CAAHEP) or are noted as having taken initial steps in the accreditation process.
The examination process again includes two components. The cognitive examination is made available through Pearson VUE. It may be scheduled in Iowa or another state. The $100 fee will increase to $115 in 2017.
Iowa issued EMT-Intermediate licenses until relatively recently. EMS personnel who were licensed at this level were required to complete a transition process or have their status lowered to EMT on April 1, 2016.
Reciprocity
Generally speaking, an out-of-state EMT must be nationally registered at the time of application. However, the reciprocity applicant may instead submit a copy of a qualifying military credential such as current status as special services medic or combat medic . This option is noted in the reciprocity application.
In some cases, a reciprocity applicant may be required to do additional training in Iowa. In these instances, an EMS Endorsement Preliminary Approval may be issued. Preliminary approval can authorize EMS employment or entry into an Iowa training program.
The Application Process
The application process for in-state applicants begins at the student level. Students submit registration materials within two weeks of beginning a course. Additional application materials will be due later. A $30 fee must be paid prior to license issuance.
Reciprocity applicants may download application forms from the Department of Public Health website (http://idph.iowa.gov/bets/ems/certification). They will need to include their NREMT certification number and expiration date and a copy of their CPR certification. The licensing agency will also expect copies of out-of-state licenses. Applicants who answer "yes" to certain questions (for example, medical history, criminal history or practice-related lawsuits) must provide explanation. There is a $50 reciprocity application fee.
Renewal Requirements
EMT and AEMT licenses are renewed every two years. The Emergency Medical Technician must hold current CPR certification. EMTs need to complete 24 hours of continuing education over the course of the two-year period while AEMTs need to complete 36. Licensees who hold continuing NREMT registration may certify their continue registration en lieu of continuing education. They will provide their NREMT number. Renewal forms are found on the Department of Public Health website (http://idph.iowa.gov/bets/ems/certification).
Additional Information
The Bureau of Emergency and Trauma Services is a part of the Iowa Department of Public Health (http://idph.iowa.gov/BETS/EMS/provider-information). The Department of Public Health can be reached by email contact form; interested individuals should select "Emergency and Trauma Services" as the subject. The Bureau can also be reached by telephone at (515) 281-0620. Licensing requirements are described in Chapter 130 of Iowa Administrative Guide.