EMT Certification Requirements: How to Become an Emergency Medical Technician in Georgia
Georgia Emergency Medical Technicians are state-certified (or licensed) by the Office of EMS and Trauma. They earn national certification by the National Registry of Emergency Medical Technicians en route to licensing. NREMT certification does not confer the authority to practice but does ensure that service providers meet requirements on a par with the generally accepted standard; most states use NREMT certification as the basis of licensure.
Georgia also sets some state-specific requirements. The minimum age is 18. Candidates must follow state procedures for background checks.
Select a Georgia EMT Topic:
Licensing Levels
Georgia issues new licenses at the Emergency Medical Technician (EMT) and Advanced Emergency Medical Technician (AEMT) levels. Some Georgia providers hold EMT-Intermediate licensing. However, new licenses are not issued at this level.
<!- mfunc feat_school ->
Featured Programs:
Sponsored School(s)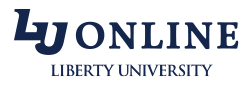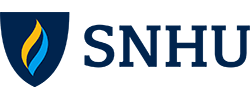 <!- /mfunc feat_school ->
An individual must test at the EMT level before testing at the AEMT level; EMT is a prerequisite. EMT is also a prerequisite for paramedic licensing.
The Department of Public Health has provided information about scope of practice for each type of pre-hospital provider (http://dph.georgia.gov/adult-and-pediatric-emergency-pre-hospital-protocols).
EMT Educational Standards
EMTs must complete state-approved programs. Programs may be sponsored by technical vocational colleges or hospitals (https://links.casemakerlegal.com/bDocView.aspx?statecd=ga). Course coordinators are licensed instructors (http://rules.sos.ga.gov/GAC/511-9-2-.16).
Programs will meet national standards; this is necessary to ensure that the graduate can take national certification examinations. National standards are promulgated by the National Highway Traffic Safety Administration.
The EMT Examination Process
Initial licensure is based on examination. There are two components to the examination process. The prospective EMT must complete a state-approved psychomotor (or practical) examination and a standardized cognitive examination.
The cognitive examination tests EMS operations as well as a range of medical and trauma-based emergencies which may affect adults and children. A candidate will need an NREMT account (https://www.nremt.org/nremt/about/nremt_news.asp). The candidate is not permitted to take the test until educational requirements have been met. 'Authorization to Test' is also dependent on fee payment. Currently, the fee is $70; it will increase to $80 in 2017. The ATT, once issued, is valid for 90 days.
The NREMT will issue certification upon confirmation that the candidate has performed successfully on both examinations.
The Application Process
Application forms can be downloaded from the Department of Public Health (http://dph.georgia.gov/state-office-ems-directory); the applicant will select 'in-state license request' or 'out-of-state license request'.
Some steps will need to be carried out in advance.
The applicant will need to verify citizenship or other legal status before a notary public.
The background check should be carried out in the weeks before application. Candidates should be aware, however, that the licensing agency places a time limit on acceptance of background checks.
The applicant will provide NREMT number and a copy of the certification card. The licensing agency will also require documentation of current CPR certification.
The in-state application includes a space to attach a passport-style photograph. Out-of-state applicants are directed to include copies of their government-issued ID cards.
The applicant will need to pay a $75 fee.
Applications and supporting documents are to be mailed to the State Office of EMS and Trauma in Atlanta.
Background Check Requirements
Georgia requires applicants to have fingerprint-based criminal background checks processed by the Georgia Crime Information Center (GCIC) and the FBI. Procedures will vary, depending on whether the applicant resides in-state or out-of-state. In both cases, prospective EMTs will initiate the process by registering with Georgia Applicant Processing Service (GAPS). This step is carried out online.
In-state applicants can have their fingerprints made electronically through any of many participating sites. They are directed to save their Transaction Control Number to include in the application.
The ORI number can be found in the application packet.
Individuals residing out-of-state should request preprinted FD-258 fingerprint cards from the Office of Emergency Medical Services. An out-of-state applicant will have fingerprints made at a local law enforcement agency, then processed by the Georgia vendor. Procedures are described in the out-of-state license request form.
The Department denies licensure on the basis of felonies, violent crimes, or crimes of moral turpitude but can allow an applicant to seek reconsideration under certain circumstances, for example, when there has been substantial effort at rehabilitation (http://rules.sos.ga.gov/GAC/511-9-2-.12).
Licensure can also be denied on the basis of conviction of possession of controlled substances or driving under the influence.
Renewal Requirements
Georgia licenses are renewed every two years. Georgia recently changed the date to align with NREMT recertification (http://dph.georgia.gov/ems-important-information).
An EMT is expected to do at least 40 hours of continuing education during each 24 month renewal period. The licensing agency will look for training in each of the following areas: cardiac care, trauma care, and pediatrics (http://rules.sos.ga.gov/GAC/511-9-2-.13). The EMT will need to maintain records in case of audit.
The individual will also need to maintain CPR certification.
Advanced EMT (AEMT) Requirements
A provider who seeks Advanced EMT licensing will complete a state-approved program and then pursue examination through the National Registry of Emergency Medical Technicians. The AEMT cognitive examination includes 135 questions; it is computer-delivered and is made available through partnership with Pearson VUE. At this level, an applicant must pay a $100 fee to the NREMT.
The practical examination will cover the following:
Medical assessment
Trauma assessment
IV and medication
Spinal immobilization
Ventilatory management
Management of cardiac arrest
Pediatric intraosseous infusion
The candidate will have one additional skill which is randomly assigned.
The NREMT has provided information about each of the required AEMT examinations (https://www.nremt.org/nremt/about/reg_aemt_history.asp). Candidates can review skills worksheets; these describe procedures step-by-step.
Additional Information
Information about EMT certification is available from Office of EMS and Trauma (http://dph.georgia.gov/EMS). The Office of EMS and Trauma can be reached by telephone at 404-679-0547 or by email at 'dph-phemsinfo at dph.ga.gov'. Additional contact information is available from the Department of Public Health (http://dph.georgia.gov/state-office-ems-directory).
The Georgia Association of Emergency Medical Services is an additional professional resource (http://www.georgiaems.net).