EMT License Requirements: How to Become an Emergency Medical Technician in Florida
Florida Emergency Medical Technicians are licensed by the Florida Department of Health. EMTs are licensed on the basis of education, examination, and general professional fitness. Florida mandates that Emergency Medical Technicians have graduated from high school and attained the age of at least 18. They must have acceptable legal and professional backgrounds.
An EMT who completes a Florida program and successfully completes the examination process will also earn national certification through the National Registry of Emergency Medical Technicians.
EMTs are prepared to provide Basic Life Support (BLS). Those who wish to provide Advanced Life Support (ALS) can continue their studies at the paramedic level.
Select a Florida EMT Topic:
<!- mfunc feat_school ->
Featured Programs:
Sponsored School(s)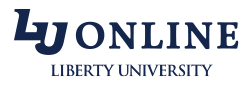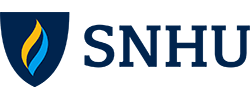 <!- /mfunc feat_school ->
EMT Educational Requirements
Florida allows prospective Emergency Medical Technicians to use any of several pathways to demonstrate that educational requirements have been met. However, most options are only available to those who have already been through the education and examination process.
Traditional Method: An individual who is pursuing credentialing for the first time will complete a Florida-approved program. The Department of Health has included a list of providers in the 'resources' section of the EMT/ paramedic certification section (http://www.floridahealth.gov/licensing-and-regulation/emt-paramedics/resources/index.html). The Department has also provided school-by-school examination results; prospective students can see the percentage of first-time examinees who passed and the percentage of re-examination candidates who passed.
Students who complete their EMT programs through colleges typically finish the entire program, including fieldwork, in about four months, or one semester.
Other Methods: Out-of-state EMTs can use their licenses as evidence that educational standards have been met; the license verification form includes basic questions about the educational program.
Current National Registry status can also be used to demonstrate that educational requirements have been met. The licensing agency notes that this is the method for military-trained applicants.
An individual who is licensed as a paramedic in Florida is considered to have met educational requirements at the EMT level.
Examination Requirements
Florida Emergency Medical Technicians complete two examinations: a Florida-approved practical examination and a standardized national examination.
Information about practical examination is typically provided by the program.
The standardized examination is delivered via computer. It covers the full range of medical and trauma related emergencies for which an EMT may provide treatment. The NREMT must receive direct confirmation of eligibility.
A candidate who has paid fees and been found eligible can schedule the examination at his or her choice of participating Pearson VUE assessment centers. The fee is currently $70. The Authorization to Test (ATT) may be accessed through the candidate's online NREMT account. The ATT grants a 90-day eligibility window.
Information about the national certification examination is available from the NREMT (https://www.nremt.org). Test takers may download Candidate Information Booklets, or CIBs. The NREMT can be reached at (614) 888-4484.
The certification examination must be passed during the two-year period following course completion.
Out-of-state applicants take an assessment examination through the NREMT. They must pass the examination within two years of the time that they apply for licensure.
A paramedic who opts for licensure at the EMT level is not required to go through the examination process or submit the $35 assessment fee with his or her application.
The Application Process
The prospective EMT will submit an exam application and $35 fee to the licensing agency before examination.
Prospective EMTs have the option of submitting paper applications or applying online (http://www.floridahealth.gov/licensing-and-regulation/emt-paramedics/applications-and-forms/index.html).
The Certification Office will require evidence of qualifying education/ examination eligibility.
An individual who has completed a Florida program will provide a course completion certificate.
An EMT applying on the basis of out-of-state licensure will submit a certificate of good standing; the other state will also document that the individual completed an acceptable EMT course.
The applicant will need to provide evidence of one of the following:
CPR certification at the Professional Rescuer level, issued by the American Red Cross
BLS certification at the Healthcare Provider level, issued by the American Heart Association
Other CPR certification specifically approved by the Department
The application includes a link to other approved CPR courses.
The licensing agency will need to see both sides of the certification card; the signature must be included.
An applicant who has had a criminal conviction must submit official documents. The applicant is directed to submit other materials that may be in his or her favor, such as letters of recommendation. Statute 435 outlaws disqualifying options. Exemptions, however, can be considered. The request form is included among the other license documents.
Paper applications are to be mailed to the EMT-Paramedic Certification Office in Tallahassee. The application includes two separate addresses: a post office box for envelopes that include fees, a physical address for those that do not.
Renewal Requirements
The EMT must renew his or her license every two years. He or she is expected to complete a 30-hour refresher course (http://www.floridahealth.gov/licensing-and-regulation/emt-paramedics/renewal/requirements.html). There are multiple ways to document that training requirements have been met.
The length of the first licensing period may vary as licenses renew on a set date. The first-time renewal applicant is not held to the same re-training standards but must hold current CPR certification (http://www.floridahealth.gov/licensing-and-regulation/emt-paramedics/continuing-education/index.html).
Licensees with unanswered questions about the renewal process can email 'mqa_licensureservices at doh.state.fl.us'.
Additional Information
EMT information is available from the Florida Department of Health (http://www.floridahealth.gov/licensing-and-regulation/emt-paramedics/index.html).
Email can be directed to 'mqa.emt-paramedics at flhealth.gov'. The Certification Office can be reached by telephone at 850-245-4910.
The Florida EMS Association is an additional professional resource, but is not involved with the licensing process (http://floridaemsa.org/HOME.php).