EMT Certification in Delaware: How to Become an Emergency Medical Technician
Delaware Emergency Medical Technicians are certified by the Delaware Fire Prevention Commission. They must meet standards set at the national level. Meeting these standards will also result in national certification by the National Registry of Emergency Medical Technicians (NREMT).
Delaware does not currently require that EMTs maintain their national certification.
Select a Delaware EMT Topic:
EMT Training Requirements in Delaware
The prospective Emergency Medical Technician will need to complete an NREMT-qualifying course. The Delaware State Fire School, which also handles the out-of-state reciprocity process, has provided information about the Delaware NREMT course (http://statefireschool.delaware.gov/emtinfo.shtml). A student can expect 150 hours of training. In order to be eligible for examination, a Delaware NREMT student must earn acceptable grades. The amount of time spent in a clinical setting may vary; programs are outcome-based. The student can expect to complete at least 10 patient contacts.
<!- mfunc feat_school ->
Featured Programs:
Sponsored School(s)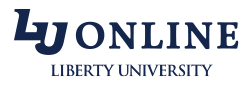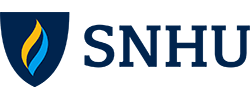 <!- /mfunc feat_school ->
Delaware programs include some state-specific content.
Students must be at least eighteen to enroll in the Delaware NREMT course. They must have qualifying CPR/AED certification. They can expect background checks before beginning the clinical portion of the program.
Examination Requirements
An otherwise qualified candidate will need to pass two examinations. One tests practical skills. The other tests knowledge and understanding.
The cognitive examination is computer adaptive; questions may become easier or harder based on candidate performance. The number of questions is variable.
The test is administered at Pearson Vue assessment centers throughout the nation. The candidate will first need to set up an account through the National Registry. An ATT will be issued once examination eligibility has been verified and fees have been paid. Fees will increase from $70 to $80 in 2017.
A student can expect to receive information about practical skills testing from his or her program.
The National Registry can be reached at 614-888-4484.
Background Check Requirements
Delaware requires state and federal criminal background checks. Prospective EMTs can opt for any of three State Bureau of Identification (SBI) fingerprinting locations. The fee for the combined background check is currently $69.
The Kent County location has walk-in hours Monday through Friday; hours vary by day of the week. Directions are available at (302) 739-5871. The New Castle location is by appointment-only; it can be reached at (800) 464-4357 or (302) 739-2528. The Sussex County location is appointment-only and has very limited hours; it can be reached at (302) 739-2528.
The Application Process
Application forms are available from the State Fire Prevention Commission (http://statefireschool.delaware.gov/emtinfo.shtml).
The applicant will submit a copy of his or her NREMT certification card, course completion certificate, and CPR certification. The applicant (or sponsoring organization) will enclose a $5.00 fee.
Reciprocity Requirements
A reciprocity candidate is certified only after he or she is affiliated with a Delaware EMS provider. The candidate is expected to provide evidence of both out-of-state licensure and NREMT certification. The Delaware Division of Public Health advises out-of-state licensees that if they do not hold national certification, they will need to complete this step first (http://www.dhss.delaware.gov/dph/ems/faqs.html).
The applicant is expected to provide verification from the other state's EMS office. The EMS Office will note whether the program was based on the 2009 National EMS standards set by the Highway Traffic Safety Administration or the Department of Transportation National Standard Curriculum; the Standard Curriculum was the national standard prior to 2009.
The applicant should complete the background check before application; the licensing agency will look for a receipt by the Delaware State Bureau of Identification (SBI).
An applicant who does not have a Delaware ID is directed to submit a photograph and signature.
The reciprocity application fee is considerably higher: $100.
The candidate will need to take a reciprocity class. It will be necessary to pass a reciprocity quiz as well as a skills examination and final examination. The reciprocity class is taken after application.
The Delaware State Fire School handles the reciprocity process. Questions can be addressed to (302) 739-4773.
Renewal Requirements
Delaware EMT certificates are renewed on a biennial basis. All certificates expire on the same date; currently the date is March 31. This coincides with the National Registry renewal date.
EMTs can renew on the basis of 24 hours of refresher training; the refresher course is to be one that is recognized within Delaware. The individual will need current CPR/AED certification at the healthcare provider/ professional rescuer level.
In order to meet National Registry renewal requirements, an EMT will need to meet additional continuing education requirements. Information is summarized in the Delaware application packet. Additional information is available from the National Registry.
Additional Information
Information about Emergency Medical Technician certification is available from the Delaware State Fire Prevention Commission (http://statefirecommission.delaware.gov/ems/emtinfo.shtml). The Commission can be reached by telephone at (302) 739-3160 or by email at 'fire.commission at state.de.us'.
Regulations are described in Delaware Administrative Code: Title 1: 700 (http://regulations.delaware.gov/AdminCode/title1/700/710.shtml).
Additional Information is available from the Delaware Office of Emergency Medical Services (http://www.dhss.delaware.gov/dph/ems/faqs.html). EMS Administration can be reached at (302) 223-1350.
Delaware EMTs may wish to join national professional organizations such as the National Association of Emergency Medical Technicians (http://www.naemt.org/).