EMT Certification Requirements: How to Become an EMT in the District of Columbia
DC Emergency Medical Technicians are under the jurisdiction of the Emergency Medical Services Division of the District of Columbia Department of Health. EMTs are classified as Emergency Medical Service (EMS) providers. State certification (or licensure) is based largely on certification by the National Registry of Emergency Medical Technicians.
The minimum age for certification in Washington DC is 18. Applicants must have sponsoring organizations. An applicant will need to certify that he or she has adequate health.
Select a District of Columbia EMT Topic:
Educational Standards
The District of Columbia has adopted the national EMS standards promulgated by the National Highway Traffic Safety Administration. The DOH has provided a link to the document (http://doh.dc.gov/node/118772).
<!- mfunc feat_school ->
Featured Programs:
Sponsored School(s)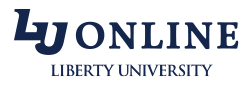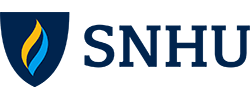 <!- /mfunc feat_school ->
The EMT student will complete an approved program. DC programs must hold approval through the Emergency Medical Services Division. Commercial facilities must also hold licensure by the DC Educational Licensure Commission (ELC). Prospective students will find a list of Division-approved courses on the Department of Health website (http://doh.dc.gov/service/ems-provider-certification). Program sponsors are varied; EMTs may receive their training through a university, career institute, or fire/ EMS department.
Prospective EMTs who receive their training through educational institutions approved by EMS Offices in other states will need to make sure that their courses will qualify them for NREMT certification.
The Examination Process
DC EMT candidates go through a two-part examination process that also results in certification through the National Registry of Emergency Medical Technicians.
Practical examinations at the EMT level are conducted by individual DC educational institutions. However, they must adhere to standards set by the NREMT as well as those set by the DC Department of Health. The candidate will need to complete seven stations. The following skills are assessed:
Supine spinal immobilization
Cardiac arrest management
BVM ventilation of an apneic patient
Oxygen administration
Patient trauma assessment
Patient medical assessment
The candidate will complete one other skill station. This may vary. Examples include joint injury and shock control/ bleeding management. The candidate must successfully demonstrate all skills. However, a candidate who fails three or fewer may be allowed to test only the failed stations; re-assessment may occur on the same day.
A candidate who fails four or more stations will, in all cases, be required to repeat the entire examination on a different day. This is also the case for a candidate who fails any skill for the second time. The NREMT and the EMS Division place limits on re-examination. Repeated failure will result in the need for retraining and, eventually, repetition of the EMT course. The Department of Health has provided a flowchart to illustrate the examination and re-examination process; it is found in the candidate handbook (http://doh.dc.gov/service/basic-life-support-psychomotor-exams). The handbook also includes the critical criteria and expected procedures for the various skills (as well as other test-day procedures).
Cognitive examinations are computer-delivered. The candidate will be assessed on adult/ geriatric and pediatric emergency; pediatric emergency comprises 15% of the test. A candidate can be approved for the examination only after he or she has completed all course requirements. An approved candidate will be issued an ATT (provided that fees have been paid). The ATT authorizes the candidate to self-schedule at a Pearson assessment center.
The EMT Application Process
Applications are submitted electronically; this step is carried out after the EMS agency has entered information into the system. The Department of Health has provides a certification application handbook to walk applicants through the steps of the online submission process. (http://doh.dc.gov/publication/ems-handbooks).
The licensing agency will require a number of supporting documents. Applicants for initial licensure at the EMT level supply course completion certificates, NREMT certificates, and CPR certifications. NREMT certification may be at the EMT level or above. CPR certification is to be at the healthcare provider level. A CPR certification that is not issued by the American Heart Association will need to be equivalent. Certifications can be scanned for upload. The applicant should also be prepared to upload a passport photo.
Reciprocity applicants will submit copies of their state licenses as well as their NREMT and CPR certifications. The Department of Health can accept a military-issued DD-214 en lieu of an out-of-state license.
Licensure is dependent on results of a criminal background check. This is to be carried out no more than six months before application.
Advanced/ Intermediate EMT Licensing Requirements
The District of Columbia has also adopted national EMS standards at the Advanced Emergency Medical Technician (AEMT) level. The candidate will complete a second program at the AEMT level; AEMT programs are considerably shorter than those designed to prepare paramedics.
An AEMT candidate will go through the NREMT certification process for a second time. There are again two components. Information about AEMT skill stations is available from the NREMT (https://www.nremt.org).
Although the District of Columbia no longer trains Emergency Medical Technicians at the Intermediate-99 level, out-of-state EMT-Is are eligible for reciprocity. Again, the licensing agency will seek evidence of both NREMT certification and out-of-state licensure (or NREMT certification and military discharge). At this level, Advanced Cardiac Life Support (ACLS) and CPR certifications are both mandatory. The Department of Health notes that EMT-I credentials are recognized only through March 31, 2019; this timeline is consistent with national transition standards (http://doh.dc.gov/service/emergency-medical-technician-intermediate-certification).
Additional Information
Information is available from the DC Department of Health. The Emergency Medical Services Division can be reached at (202) 671-4222. Office hours are weekdays from 8:15 to 4:45.
EMS requirements are governed by statute, regulation, and policy (http://doh.dc.gov/service/ems-laws-regulations-and-policies). A revised set of regulations was published in December of 2013.