EMT License Requirements: How to Become an Emergency Medical Technician in Connecticut
Connecticut's Emergency Medical Technicians, or EMTs, are licensed by the Office of Emergency Medical Services (OEMS).
In most cases, individuals must complete OEMS-approved training programs and then go through a two-part examination process that also confers national certification. Healthcare providers, however, can take a shorter program and then qualify for examination. There are multiple pathways for out-of-state EMTs.
Connecticut will allow individuals as young as 16 to train as Emergency Medical Technicians. If the person is less than 18, however, parent approval will be required.
Select a Connecticut EMT Topic:
<!- mfunc feat_school ->
Featured Programs:
Sponsored School(s)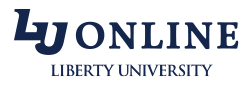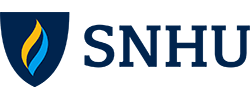 <!- /mfunc feat_school ->
EMT Training Requirements
Connecticut EMT programs follow the current EMS Standards set by the National Highway Traffic Safety Administration. The current EMS standards, unlike the previous National Standard Curriculum, are competency-based. However, Connecticut programs are expected to include at least as many training hours as dictated by the National Standard Curriculum: 150 to 190. Practical and written examinations may be figured into this total.
Among the many topics covered are cardiac arrest, inadequate airway, diabetes, burns, bleeding, fractures, and dislocations. Students also learn about legal aspects of EMS practice and about roles and responsibilities, which can include driving of emergency vehicles and, in some cases, management of an accident scene.
The OEMS has provided a list of approved training courses (http://www.ct.gov/dph/cwp/view.asp?a=3127&q=387358&dphNav=|&dphNav_GID=1827).
Applicants under age 18 will provide parental consent forms prior to enrollment.
The EMT Examination Process
Connecticut EMTs complete the National Registry of Emergency Medical Technicians (NREMT) examination process. They must pass a standardized cognitive examination and a state-approved practical examination.
The cognitive examination is administered in computerized format at centers throughout the nation. The candidate will need an NREMT account (https://www.nremt.org/). The National Registry will grant authorization after program completion has been verified and fees paid. In most cases, examination authorization can be granted by the program. In some circumstances, though, it must be granted by the OEMS. This will be necessary when a candidate is under eighteen. Healthcare professionals who seek examination eligibility through alternate pathways must also seek OEMS approval.
The examination fee will increase from $70 to $80 in 2017. The fee is due each time the examination is attempted. Connecticut will permit up to six attempts but requires a refresher course after a third failure.
The practical skills test includes six stations: trauma assessment, medical assessment, immobilization skills, spinal immobilization, cardiac arrest skills, and bag valve mask. Re-examination is permitted. Retake procedures vary, depending on how many stations are failed. If a candidate fails only one, he or she can be licensed on the basis of retraining received from Connecticut EMS instructors; the OEMS will need to receive verification directly from a certified instructor. If the candidate fails two or three stations, a partial re-examination will be required. A candidate who fails more than three stations will need to retake the entire examination.
The Department of Public Health has provided a list of upcoming practical examinations and has included a link to registration materials as well as a physical examination location. Candidates may also receive information about examination scheduling from their course instructors.
The Application Process
Applicants will submit their registration online through the state e-Licensing website (https://www.elicense.ct.gov/). Some supplemental documents will be required.
The instructor will provide a course completion form.
Out-of-State EMTs
An individual who has held licensing in another state or territory will need to provide license verification. He or she will fill out the top portion of the verification form found on the Department of Public Health website, then forward it to the EMS office in the other state.
Out-of-state Emergency Medical Technicians can be endorsed into Connecticut on the basis of 1) current NREMT certification or 2) licensure in a state that sets requirements at least on a par with those of Connecticut (i.e. requiring prospective EMTs to go through the NREMT certification process). EMTs can also be endorsed on the basis of licensure in any of the following states: Maine, Massachusetts, New Hampshire, New Jersey, New York, Rhode Island, or Vermont.
An out-of-state EMT who does not meet the above requirements will need to be licensed by examination; he or she will need to meet the same requirements as other individuals seeking license by examination. A program located outside of Connecticut will need to have included the National Standard Curriculum or met the minimum standards set by the NHTSA.
Alternative Pathways
Physicians, RNs, advanced practice nurses, and physician assistants are subject to different training standards. They must complete EMT refresher courses consisting of at least 30 hours of training. Included in this total are practical and written examinations.
The Connecticut OEMS can grant temporary EMT licensure to individuals who have held paramedic licensure in the past.
Renewal Requirements
The Emergency Medical Technician will need to complete a recertification course that comprises at least 30 hours of training. A program that is located within Connecticut must have OEMS approval. The licensing agency may choose to accept equivalent training completed in another jurisdiction.
The renewal applicant will also answer questions about legal or professional issues that may have arisen since the previous renewal.
Advanced Emergency Medical Technician Licensure
Advanced Emergency Medical Technician (AEMT) is a designation for providers who have completed training beyond that required for EMTs (http://www.ct.gov/dph/cwp/view.asp?a=3127&q=573608). The Connecticut designation was formerly called Emergency Medical Technician-Intermediate (EMT-I). The additional training is well below that of a paramedic. It includes only limited Advanced Life Support (ALS) skills. Connecticut AEMTs may receive the designation on the basis of training programs as short as 100 hours, provided they have also successfully completed the examination process.
Connecticut did not transition to the new AEMT standards at the same time that it transitioned to the new EMT standards. A qualifying program must, nonetheless, have met some set of national standards. An individual applying on the basis of a Connecticut program may have met either the "˜85' or "˜99' standards. EMTs should look to the Office of Emergency Medical Services for updated training information. AEMTs can also be licensed by endorsement.
Additional Information
The Office of Emergency Medical Services is under the banner of the Connecticut Department of Public Health (http://www.ct.gov/dph/cwp/view.asp?a=3127&q=387364&dphNav_GID=1827). OEMS staff can be reached by telephone at (860) 509-7975 or by email at 'dph.emslicensingandrenewal at ct.gov'.