EMT Certification Requirements: How to Become an Emergency Medical Technician in Colorado
Colorado Emergency Medical Technicians are state-certified by the Colorado Department of Public Health & Environment. Licensees must be at least 18 years of age. Colorado licenses are granted on the basis of certification by the National Registry of Emergency Medical Technicians. In order to be certified, an individual must complete an approved training program and pass two examinations. Colorado imposes minor additional requirements, for example, going through a criminal background check process.
Colorado recognizes several levels of certification, including EMT, Emergency Medical Technician- Intermediate (EMT-I), and Advanced Emergency Medical Technician (AEMT). AEMT and EMT-I represent different standards, set at different times. Each has their own scope of practice. EMT-I actually shares some requirements in common with the higher classification "paramedic"; both require Advanced Cardiac Life Support (ACLS) certification.
Select a Colorado EMT Topic:
EMT Educational Standards
Emergency medical technicians must complete state-approved programs in order to be eligible to sit for examination. The Colorado Department of Public Health & Environment has provided a list of programs, arranged by city; it is linked from the main certification page (https://www.colorado.gov/pacific/cdphe/ems-provider-certification). EMT is considered an Emergency Medical Services (EMS) provider designation. Prospective students can click on 'Find an EMS provider' to find programs at any level.
<!- mfunc feat_school ->
Featured Programs:
Sponsored School(s)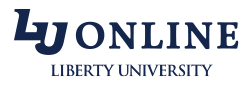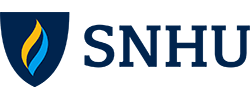 <!- /mfunc feat_school ->
EMT programs are sponsored by various organizations, including colleges, ambulance services, and fire districts. The basic program is relatively brief. A student who is enrolled in an EMT program through a college will typically take about a semester. In other settings, the pace and timeframe will vary.
EMT is the foundation for higher level EMS provider certifications. An Advanced EMT program is also relatively brief. Generally speaking, an EMT will make a significant time commitment only if he or she goes on to pursue credentialing as a paramedic.
The Examination Process
Colorado EMTs must complete the National Registry examination process.
The basic EMT credential is granted on the basis of a state-approved practical examination and a standardized national certification examination.
The certification candidate will create an NREMT account and wait for authorization before attempting to schedule an examination. The fee at the EMT level is $70. An authorized candidate will receive an ATT, valid for 90 days. The candidate will be responsible for scheduling his or her own examination through the Pearson assessment company. The test is computer-delivered and is available on an ongoing basis.
An EMT who later seeks licensure at a higher level will need to go through the examination process again. Upcoming advanced level practical examinations are shown on the NREMT website (https://www.nremt.org/nremt/CbtEmtServices/candidate_locate_exam.asp).
Other Required Certifications
All applicants will need to document CPR certification. A provider at the EMT-I level will also document Advanced Cardiac Life Support (ACLS) certification.
The Department has provided a list of approved providers and certifications. There are many. Those seeking CPR certification can select from providers such as the American Heart Association, the American Red Cross, the American Safety & Health Institute, and the National Safety Council.
Some providers will have received their training through the military.
Military exemptions are described in state regulation.
Background Check Requirements
The applicant must have a fingerprint-based criminal background check unless 1) he or she has lived in Colorado for over three years and 2) has had a previous background check for a certification application.
The prospective EMT may achieve provisional certification on the basis of a name-based criminal background check; the provisional certification is valid for up to 90 days.
The Application Process
The prospective EMT will apply online through the Online Application Tracking Hub (OATH) system.
The Department has provided a slide-based tutorial to illustrate the application process (https://www.colorado.gov/pacific/cdphe/ems-provider-certification).
The Department notes that while tablet application submission is available in the lobby of their physical address, it is not necessary to come there – applicants can submit their applications and documents through a home computer or even a smartphone. They should prepare by taking photographs of their CPR certification and ID.
The applicant can call (303) 692-2980, if necessary, for assistance.
The licensee will have the option of printing his or her certificate. The certificate will include a code for verification. (It is possible to scan and verify using a smartphone.)
Renewal Options
Colorado licenses are issued for three years at a time.
An emergency medical technician can renew on the basis of current NREMT certification or on the basis of a refresher course or qualifying continuing education; those who choose either of the latter pathways will also provide verification of skills.
The minimum continuing education (for emergency medical technicians who choose this pathway) is 36 hours for both EMTs and Advanced EMTs; the regulatory agency has set minimum hours in a number of different categories.
An EMT-I who renews on the basis of continuing education will need 50 hours.
EMTs should be aware that the length of the National Registry certification cycle does not coincide with the length of the Colorado licensing period.
In some cases, an EMT will need to complete another background check at the time of renewal. If the individual has lived in Colorado for the entire three-year period preceding renewal, this will not be necessary.
The Department strongly recommends that providers begin the renewal process early. Some steps require confirmation from third parties. The OATH slide presentation includes instructions for validating continuing education.
Additional Information
The Colorado Department of Public Health & Environment can provide information about credentialing of emergency medical technicians (https://www.colorado.gov/pacific/cdphe/ems-provider-certification).
EMT Certification can be reached by email at 'cdphe.emtcert at state.co.us' or by telephone at 303-692-2980 Ext. 1.
Rules are found in the Code of Colorado Regulations, 6 CCR 1015-3. There are periodic revisions. A new version was published in early 2016.
The Emergency Medical Services Association of Colorado, a state professional organization, serves as an additional resource for the state's EMTs (http://emsac.org/).