EMT Requirements: How to Become an Emergency Medical Technician in Arkansas
Arkansas Emergency Medical Technicians are under the jurisdiction of the Section of EMS, a part of the Arkansas Department of Health.
The state recognizes Emergency Medical Technician (EMT) and Advanced Emergency Medical Technician (AEMT). These correspond with classifications recognized by the National Registry of Emergency Medical Technicians; the NREMT is a national certification agency that grants credentials that are a key component of licensure in many states.
Arkansas training and examination requirements are at the generally recognized national standard, though Emergency Medical Technicians may need to meet additoinal requirements to achieve licensure in other states.
Select an Arkansas EMT Topic:
<!- mfunc feat_school ->
Featured Programs:
Sponsored School(s)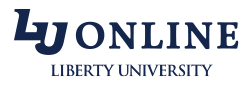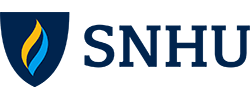 <!- /mfunc feat_school ->
EMT Education Requirements
The prospective Emergency Medical Technician will need to complete a state-approved program. Arkansas programs are based on current national standards. The program will include instruction, clinical experience, and field experience. The student will begin practicing practical skills early in the program. Clinical experience may take place in a hospital setting.
Many Arkansas EMT programs are offered by colleges. Some are offered by medical centers or fire departments or academies. The Department has provided a list of training sites. It has also provided information about pass rates on the national certification examination.
An EMT can enroll in another program later to achieve a higher certification level.
EMT is considered a Basic Life Support (BLS) designation. AEMT is considered an Advanced Life Support (ALS) designation.
Examination Requirements
A prospective EMT will need to complete both a national certification examination and a state practical (or 'psychomotor') examination.
The Department of Health has provided a list of psychomotor skill sheets; these show, step by step, what the EMT will need to perform. The psychomotor skill report includes information about candidate performance, including the percentage of examinees who left out various critical skills. Candidates should look to their own training programs for information about scheduling the practical examination.
National certification examinations can be self-scheduled. The certification applicant will need an NREMT account; he or she is advised to carry out initial steps three to four weeks before the desired test date (http://nremt.org/). The program will need to confirm successful course completion. At the EMT level, the fee is $70; it will increase to $80 in 2017. Once approved, a candidate can schedule through Pearson VUE.
The EMT-level examination is computer adaptive. Questions may become easier or harder based on the candidate's estimated competence level. The candidate can expect between 70 and 120 questions.
An EMT who seeks certification at the AEMT level will go through the examination process for a second time.
The AEMT national certification examination fee is $100 and will increase to $115 in 2017.
Re-examination is allowed, though some limits are placed. Candidates pay the full fee each time they attempt the cognitive examination.
The Application Process
Arkansas EMS uses an online licensing system. Each EMT or account will need a user account. Applications can be found within the online system.
The applicant will need to have a criminal background check.
There is a $20 application fee. This does not cover the cost of background checks. The fee will be lower if the applicant has maintained continuous residence within Arkansas for at least the prior five years. In this case only a state background check will be required. An applicant who must complete a federal check will have his or her fingerprints made on an FBI card.
Out-of-State Emergency Medical Technicians
An out-of-state EMT will be expected to document both out-of-state licensure and National Registry certification. The licensing agency will also look for evidence of current CPR certification; the program must include a hands-on component.
The candidate will need to complete a reciprocity field evaluation. The evaluation will cover skills such as CPR and AED, spine immobilization, and bleeding control. It can be carried out at any field evaluation site.
Reciprocity candidates will have both state and federal criminal background checks. The fee is $22 for the state background check, $16.50 for the FBI check. Fees are subject to change. Applicants are advised to call and verify currency.
Military applicants may be licensed on the basis of National Registry certification. The licensing agency does not currently mandate field evaluation.
A military applicant is to provide a copy of his or her DD-214. A reserve applicant will instead submit training information from his or her 201 file.
The Department of Health has provided a PDF manual to help EMTs understand the reciprocity process; applicants are advised to read the entire document. The manual includes the field evaluation request form.
Recertification Requirements
Licenses are renewed every two years. There are multiple renewal options. An EMT can complete a refresher course that includes all required elements or complete 48 hours of continuing education, with at least two hours in pediatrics; no more than 16 can be in any one content area. CPR certification must be current and must be at the healthcare provider level.
The online licensing system can help EMTs manage their continuing education.
AEMTs have a higher continuing education requirement. They must also have skills verified by their medical director.
Additional Information
EMT licensing information is available from the Arkansas Department of Health. The EMS Section can be reached at 501-661-2262.
The Arkansas EMT Association is an additional professional resource (http://www.aemta.org/).