EMT Certification Requirements: How to Become an Emergency Medical Technician in Arizona
Arizona Emergency Medical Technicians (EMTs) are certified by the Arizona Bureau of Emergency Medical Services & Trauma System. They are classified as Emergency Medical Care Technicians (EMCTs). Training is based on National Emergency Medical Service standards. Arizona recognizes EMT and Advanced EMT (AEMT) classifications.
An individual must be at least 18 years of age at the time of certification. He or she must document citizenship or other work-eligible legal status.
Select an Arizona EMT Topic:
EMT Training Standards
Prospective Emergency Medical Care Technicians must complete approved programs. A prospective student must have at least a 9th grade reading level in order to be admitted to a training program at any level.
<!- mfunc feat_school ->
Featured Programs:
Sponsored School(s)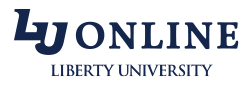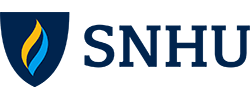 <!- /mfunc feat_school ->
The Bureau of EMS & Trauma System has posted a document that includes certified training organizations and upcoming EMT classes (http://www.azdhs.gov/preparedness/emergency-medical-services-trauma-system/index.php#training). The Bureau has also published pass rates on the national certification examination.
An EMT program will be at least 130 hours. It will meet standards described in the state rule book. The lead instructor may be a physician, RN, physician assistant, or experienced EMCT. The curriculum will develop the competencies described by the National Highway Traffic Safety Administration; the Bureau website includes a link to this document.
An individual who has completed EMT training may be eligible to enter an Advanced EMT program. An AEMT program will be at least 244 hours. At least 100 hours will consist of instruction and skills training; at least 144 hours will consist of clinical and field experience. Personnel at the AEMT level perform some invasive procedures; IV and medication administration are among the skills that an AEMT will ultimately need to master.
Examination Requirements
Candidates pass two examinations. A candidate for initial EMT certification should receive information about the practical examination from his or her program.
The cognitive certification examination is administered in a standardized manner throughout the nation. At the EMT level, the exam is computer adapted; a candidate may see 70 – 120 questions. The exam costs $70. Candidates must create NREMT accounts, pay fees, and check that they have received approval. The program director can authorize candidates to take the examination. Once all steps have been completed, candidates can print their ATTs and contact Pearson VUE to schedule. Pearson can be reached at 866-673-6896.
The licensing agency has provided a testing information bulletin that includes basic instructions (reprinted from the NREMT website) and a list of Arizona testing sites. Currently, there are computerized testing sites in Flagstaff, Kingman, Lake Havasu, Mesa, Phoenix, Prescott, Sierra Vista, Tucson, and Yuma. Some testing sites are located on college campuses.
An EMT who completes training at the advanced level will go through the examination process again. The candidate can create a new application from within his or her NREMT account. The AEMT cognitive examination is computer-delivered; it includes 135 questions. The fee at this level is $100.
The AEMT practical examination is administered according to NREMT guidelines and standards. The NREMT has published detailed descriptions of each skill station. The NREMT can be reached by telephone at 614-888-4484.
Out-of-State Emergency Medical Technicians
EMTs can be licensed in Arizona on the basis of national certification, either at the level at which they are applying or at a higher level.
The Application Process
For in-state applicants, the regulatory process begins early. Certain steps are carried out by the training program.
Applications are submitted online. Applicants will need to scan and upload documents such as work eligibility; the entire application does not have to be finished in one sitting. An applicant has the option of uploading a personal photograph. The Bureau has prepared a series of flyers and PowerPoint presentations to help users navigate the system. Applicants are invited to call certification staff if they encounter difficulties during the online application process.
An applicant who answers "yes" to legal or professional discipline questions will need to furnish supporting documents. A criminal history is not always disqualifying. The length of time that an individual will be disqualified depends on the nature of the crime.
An EMT who later meets requirements for AEMT (or paramedic) will use the online system to submit an upgrade form. The upgrade applicant will enter his or her NREMT certification number.
Renewal Requirements
The state rule book outlines several pathways to recertification, including current NREMT certification, completion of an approved refresher course, or a combination of work experience and continuing education, noting that continuing education must be in specific mandated topics.
Additional Information
Information is available from the Arizona Department of Public Health (http://www.azdhs.gov/preparedness/emergency-medical-services-trauma-system/index.php#emct-certification). The main certification switchboard for the EMS System can be reached at (602) 364-3150. EMS can also be reached toll-free at 800-200-8523.
EMS statutes and rules are available online (http://www.azdhs.gov/preparedness/emergency-medical-services-trauma-system/index.php#regulatory-references).
EMTs are advised to keep the Bureau informed of their email addresses. This information can be entered into the online system.
Arizona EMTs may wish to join professional associations such as the National Association of Emergency Medical Technicians (http://www.naemt.org/).