EMT Certification Requirements: How to Become an Emergency Medical Technician in Alaska
Alaska EMTs are state-certified by the Emergency Medical Services Unit. There are multiple certification levels. Some Alaska classifications correspond better with national certifications that were in common usage nationwide in the past than those that are today. Alaska has its own state examination process. However, some certifications can be earned on the basis of having passed the national certification examination.
Select an Alaska EMT Topic:
Alaska EMT Levels
Alaska has long recognized three Emergency Medical Technician levels: EMT-I, EMT-II, and EMT-III. Each of these classifications is below the level of paramedic. At each level, new procedures are added to the scope of practice. The EMT-I scope of practice includes CPR and AED as well as first aid procedures such as hemorrhage control and splinting; EMT-Is can also assist individuals in using personal devices such as hand held bronchodilator inhalers. The EMT-II scope of practice includes starting IV lines and administering some medications. The EMT-III scope of practice includes additional medications as well as some cardiac care duties.
The majority of the state's emergency medical technicians hold EMT-I certification. In 2015, the Alaska Department of Labor reported more than 3,000 certificates at the EMT-I level; EMT-II and EMT-III certificates together comprised less than 2,000.
<!- mfunc feat_school ->
Featured Programs:
Sponsored School(s)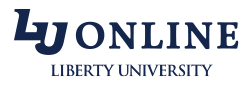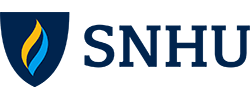 <!- /mfunc feat_school ->
An Alaska EMT may be approved to administer some medications, or carry out some procedures, that fall outside the usual scope of practice for his or her certification level. The medical director will create a plan for training and evaluation and submit this to the Department.
Training Requirements
EMTs must complete state-approved programs. The Emergency Medical Services Unit has provided a search tool to locate approved training programs (emsdata.chems.alaska.gov/licensure). Programs are sponsored by a variety of institutions from fire departments to colleges.
Alaska programs deliver a state-mandated curriculum; there are a number of practical – or 'psychomotor' – skills that an individual must demonstrate. An EMT instructor will sign off that the individual has successfully completed the Alaska skills sheet; this is done at the time of application.
An EMT must have 10 patient contacts before beginning an EMT-II training program.
An EMT-II will need at least 10 patient contacts and at least 10 venipunctures before beginning in an EMT-III training program; patient contacts must be earned while certified at the EMT-II level.
The EMT-I program will be at least 120 hours. The EMT-II course will comprise at least 50 hours. EMT-III training requires an additional 50 hours.
CPR is a prerequisite for EMT training at any level. The prospective EMT may need to complete the course before enrolling in a program. In some cases, however, CPR may be included in an initial program at the basic level. In this case, the program will be at least 128 hours.
Questions about training can be addressed to 'EMSTraining at alaska.gov'.
Examination Requirements
Prospective EMTs must pass practical and written examinations.
An individual can be certified at the EMT-I level on the basis of either of two written examinations: the Alaska EMT-I or the National Registry of Emergency Medical Technicians (NREMT) certification examination. The NREMT examination is computer-adapted and widely available at Pearson VUE sites. Candidates do need to register in advance. They must verify completion of a qualifying course.
An EMT-I is expected to pass required examinations within one year of course completion.
At the EMT-II and EMT-III levels, the candidate will take a state certification examination.
The Application Process
Application forms can be downloaded from the website of the Alaska Division of Health and Social Services (dhss.alaska.gov/dph/Emergency/).
The instructor is responsible for submitting a roster of students who successfully complete an course.
The applicant will need to provide evidence of having had a recent DHHS-approved CPR course such as one sponsored by the American Heart Association or the American Red Cross. CPR courses must include all components described in Alaska EMS regulations.
The applicant will note current status (full-time, part-time, volunteer, or neither employee nor volunteer).
An applicant who answers "yes" to potentially disqualifying legal history questions must file an affidavit and an Interested Persons Report, or IPR. The licensing agency does not need to know about misdemeanors 15 or more years in the past if they did not involve medical practice or drugs. The licensing agency considers various factors in considering whether a particular crime is actually disqualifying.
An applicant at the EMT-II or EMT-III level will need documentation from a medical director, verifying approval of standard orders.
The application form is to be notarized. The applicant will include a $25 fee; this is nonrefundable.
Reciprocity
Reciprocity at the EMT level can be granted based on out-of-state licensure or National Registry certification (dhss.alaska.gov/dph/Emergency/). The qualifying credential may be in a U.S. state or territory; the applicant will provide verification.
Alaska has set additional requirements for applicants at the EMT-II and EMT-III levels. They will need to show that their training was at least at the level required in Alaska. They will also need to pass Alaska written and practical examinations.
Recertification
Alaska EMTs recertify biennially.
Skills must be verified. The EMT is to have 48 hours of continuing education; this is to include at least two hours of pediatrics.
Additional Information
The Alaska Emergency Medical Services Unit is under the banner of the Department of Public Health (dhss.alaska.gov/dph/). The EMS Certification Specialist can be reached by telephone at 465-3029 or by email at 'ems.certification at alaska.gov'.
EMS regulations are found in Chapter 26 of Alaska Administrative Code (Alaska Statutes).
Regulations change periodically. The EMS Unit advised the public of a number of changes in early 2015 (dhss.alaska.gov/dph/Emergency/Documents). Among the changes: recognition of AEMT status, elimination of mandatory recertification examinations, and replacement of the term "comity" with the more common term "reciprocity."