Paramedic License Requirements: How to Become a Paramedic in Wyoming
Wyoming paramedics are licensed by the Wyoming EMS Office, under the banner of the Department of Health. A paramedic is classified as an Emergency Medical Technician, or EMT.
There are multiple pathways. A paramedic who achieves national certification in another state will have met most Wyoming requirements. However, as the EMS Office cautions, national certification alone is not authorization to practice; the individual must complete the state licensing process.
Wyoming paramedics have an additional endorsement option. They can be endorsed as Community EMS Technicians or Community EMS Clinicians.
Select a Wyoming Paramedic Topic:
<!- mfunc feat_school ->
Featured Programs:
Sponsored School(s)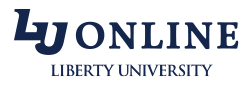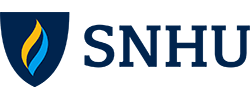 <!- /mfunc feat_school ->
Paramedic Education Requirements in Wyoming
EMS programs must be state-approved. The licensing agency can accept Wyoming programs or comparable programs approved by EMS offices located in other states.
According to Wyoming regulation, any student attending a paramedic program after January 1, 2013 must attend a program that has been accredited by the Commission on Accreditation of Allied Health Education Programs (CAAHEP) or issued a Letter of Review by the Committee on Accreditation of EMS Programs (CoAEMSP). This mandate reflects requirements set by the National Registry. Eligibility for certifying examinations is now based on program accreditation.
Students can use the CAAHEP program directory to search for programs with either status. Currently, Wyoming has two accredited programs. One grants an associate degree. The other offers a choice between a certificate and a diploma. There is no difference in paramedic coursework between the degree and non-degree track; the associate program includes additional coursework such as healthcare ethics, composition, communications, and public speaking.
General studies coursework varies from school to school. Admission procedures also vary. However, students can expect a competitive admission process.
Paramedic training builds on EMT training but includes far more advanced procedures. Casper College notes that an EMT program is about 160 hours; a paramedic student, meanwhile, can expect at least 1,200 hours.
Wyoming EMS regulations mandate that service providers have at least a year of experience as EMTs before they are admitted to paramedic programs (https://health.wyo.gov/publichealth/ems/rules-and-scope-of-practice/ems-rules-and-regulations/). They will need to provide at least one recommendation. Depending on the school, the student may take the general studies portion of the associate program and then take a year to accrue EMT experience or may be required to have EMT experience prior to admission to the degree program.
Students who attend school in other parts of the country will face similar but not identical requirements. EMS providers must be certified as EMTs before they can be certified as paramedics. However, not all jurisdictions require EMT work experience.
Examination Requirements
Wyoming regulations state that EMTs can be licensed on the basis of either state examination or examination by the National Registry of Emergency Medical Technicians, or NREMT (https://health.wyo.gov/publichealth/ems/rules-and-scope-of-practice/ems-rules-and-regulations/). Prospective paramedics can generally expect to take the NREMT examination.
Candidates must have NREMT accounts before they can take the written examination; this process can be carried out online. An ATT cannot be issued until course completion has been confirmed and examination fees have been paid.
The ATT is valid for 90 days. The candidate can schedule the examination at his or her choice of Pearson VUE sites. The Wyoming EMS Office has provided a list of Pearson VUE centers in and around Wyoming (http://www.health.wyo.gov/sho/ems/pearsonvuecentersWY.html). Candidates can also use the search tool on the Pearson website (https://www2.pearsonvue.com/testtaker/registration/SelectTestCenterProximity/NREMT/2354571).
According to state regulation, a candidate can be allowed up to six attempts at the examination. The NREMT allows six attempts but imposes additional requirements after three. Each attempt requires full fee payment. The fee will increase to $125 in January of 2017.
Students can expect to receive testing information from their programs.
The Wyoming NREMT Advanced Level Examination Representative can be reached at (307) 777-5309.
The Application Process
An in-state candidate will apply at the EMT level and then upgrade at the paramedic level.
License applications are submitted online (https://wyoming.emsbridge.com/lms/public/portal#/login).
The paramedic level applicant will need to document Advanced Cardiac Life Support certification by the American Heart Association. The licensing agency will also look for Basic Life Support certification at the Healthcare Provider level (or equivalent).
The application includes questions about legal and professional history. The Department also conducts criminal background checks. Fingerprint cards are to be sent to the Wyoming Division of Criminal Justice (https://health.wyo.gov/publichealth/ems/).
Many crimes are disqualifying, including those judged to be crimes against morals and decency (https://health.wyo.gov/publichealth/ems/rules-and-scope-of-practice/ems-rules-and-regulations/). However, the licensing agency may waive the requirement after considering various factors, including how much time has elapsed and how the individual has conducted himself or herself since.
The EMS Licensing Coordinator can be reached at (307) 777-3622.
Reciprocity
EMS reciprocity may be granted on the basis of state licensure or National Registry status (https://health.wyo.gov/publichealth/ems/).
Renewal Requirements
Licenses are generally issued for two years at a time. The length of the first licensing period is variable.
Paramedics have a Continuing Medical Education (CME) requirement.
Community EMS Practitioners
Like many states, Wyoming is beginning to use EMS professionals to prevent emergencies, not just respond to them.
A Community EMS technician will complete at least 80 hours of combined didactic and practical training. A Community EMS Clinician will complete at least 314 hours; this includes 200 hours of clinical experience in a public health or primary care setting.
According to state regulation, a paramedic who achieves credentialing as a Certified Community Paramedic (CP-C) by the Board for Critical Care Transport Paramedic Certification can be endorsed at the Community EMS Clinician level.
Additional Information
Emergency Medical Services & Trauma can be reached by telephone at 307-777-7955 or (within Wyoming) at 888-228-8996. Additional contact information, including email contact information for individual staff members, is available online (https://health.wyo.gov/publichealth/ems/).
The Wyoming Association of Pre-Hospital Providers is an additional professional resource (https://wyemsa.org/).