Paramedic License Requirements: How to Become a Paramedic in Wisconsin
Wisconsin paramedics are licensed by the Wisconsin Department of Health Services. The official title is EMT-Paramedic; in Wisconsin, the term 'EMT' is used to denote individuals at multiple practice levels.
Training and examination requirements are at the generally accepted national level. However, there are some differences in the regulatory process. Wisconsin requires students who complete clinical training within its borders to hold training permits. Wisconsin paramedics, like paramedics in other states, earn EMT status before they earn paramedic status. For them, however, it is not sufficient to hold an EMS license or certificate at a lower level; the training permit is necessary to authorize the individual to carry out duties at the higher level.
General EMS requirements include being at least 18 and being capable of performing the expected duties. (The National Highway Traffic Safety Administration can provide information about functional job requirements such as those related to strength and coordination.)
Some Wisconsin paramedics go on to achieve endorsement as Critical Care EMT-Paramedics.
<!- mfunc feat_school ->
Featured Programs:
Sponsored School(s)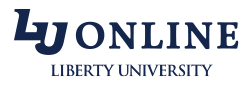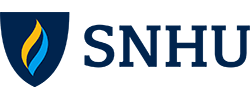 <!- /mfunc feat_school ->
Select a Wisconsin Paramedic Topic:
Educational Standards for Paramedics in Wisconsin
An individual who plans to seek first-time paramedic licensure within Wisconsin should select a Wisconsin-approved program. The person should select a program accredited by the Commission on Accreditation of Allied Health Education Programs (CAAHEP), whatever his or her licensing plan.
The exception is that new programs that may instead hold 'Letters of Review'. This signifies that they have submitted initial materials in accordance with requirements of the Committee on Accreditation of EMS Programs (CoAEMSP).
The Department of Health Services has provided a list of Wisconsin-approved EMS programs at all levels (https://www.dhs.wisconsin.gov/ems/training/centers.htm). Students may also search for paramedic programs on the CAAHEP website. Wisconsin currently has 14 accredited programs and two programs with Letters of Review (http://www.caahep.org/Find-An-Accredited-Program).
Most programs are offered by technical colleges. However, there are other providers such as health systems. The student may come away with a diploma, certificate, or associate degree.
The Wisconsin paramedic curriculum is based on 2009 national standards. The student can expect to complete approximately 700 combined didactic and laboratory hours before moving on to clinical and field experiences; not included in this total are hours spent mastering concepts at the EMT-Basic level.
Clinical and field experience are competency-based; the prospective paramedic will be expected to carry out many procedures a set number of times. Examples include intravenous access, affirmative airway management, and diabetic assessment and treatment management.
Individual programs may choose to set requirements higher.
Examination Requirements
Wisconsin paramedic candidates complete an examination process that also results in national certification. They must complete two separate examinations.
Candidates must have NREMT accounts. The program director will need to verify course completion before the candidate can schedule his or her written examination. Once approved, the candidate will receive an ATT that allows for scheduling at any authorized site in the nation. The examination is computer-delivered and is available on an ongoing basis.
The practical examination includes stations where a candidate must carry out physical procedures and/ or verbalize patient assessments and verbally manage different aspects of pre-hospital care.
A paramedic candidate will be going through a certification examination process for the second time. The EMS Office has provided an examination schedule for candidates at the EMT level, but refers candidates at the paramedic level to the NREMT website for information about upcoming examination dates (https://www.dhs.wisconsin.gov/ems/licensing/exam-schedule.htm). It is likely that the candidate will also receive information from his or her program.
Additional Required Certifications
A prospective paramedic must demonstrate the following current certifications:
CPR (healthcare provider level)
Advanced Cardiac Life Support
Pediatric Advanced Life Support or Pediatric Education for Pre-hospital Providers (advanced level)
The Application Process
Wisconsin uses an electronic licensing application system (https://www.dhs.wisconsin.gov/ems/licensing/elicensing.htm).
The application process begins at an early stage and is ongoing. A Wisconsin student can expect to receive an EMS Training Center training permit application from his or her instructor.
An in-state candidate will submit an initial license application at the EMT level and an upgrade application at the paramedic level.
Local Requirements
EMS professionals also go through a local process known as credentialing.
EMS personnel need the approval of both the Service Director and Medical Director. An EMT must complete a Local Credential Agreement (LCA) before he or she can be added to the roster and allowed to respond to calls. The application is available in the e-licensing system.
Students also complete local agreements when they are beginning the clinical phase of their training; submission of the Basic Training Permit Local Credential Application is a separate step that follows permit application.
Endorsement of Out-of-State Paramedics
Out-of-state licensees can be granted reciprocity on the basis of National Registry certification.
A reciprocity applicant will need to provide license verification from all states where an EMS license is held or has been held in the past. The applicant can access and print the form from within the online licensing system. The applicant is responsible for submitting forms to the applicable state offices.
The reciprocity candidate will need to provide a certificate from a terrorism awareness course.
A $50 fee is to be included with the application.
Although the Wisconsin Department of Health expects reciprocity candidates to have NREMT certification, a license may be granted to an individual who, subsequent to application, passes NREMT practical and written assessments (http://docs.legis.wisconsin.gov/code/admin_code/dhs/110/110/II/06/1/d).
The licensing agency has provided a PDF of reciprocity instructions (https://www.dhs.wisconsin.gov/ems/licensing/reciprocity.htm).
Renewal
Licenses are renewed biennially (https://www.dhs.wisconsin.gov/ems/licensing/renewal.htm). The paramedic must meet a continuing education requirement.
Critical Care Endorsement
A prospective Critical Care EMT-Paramedic will need to complete a Wisconsin Critical Care Emergency Medical Technician Paramedic (CCEMT-P) course through an approved provider.
The paramedic will hold a training permit while meeting clinical requirements for the critical care endorsement.
Additional Information
The Wisconsin Emergency Medical Services Section is under the banner of the Wisconsin Department of Health Services (https://www.dhs.wisconsin.gov/ems/index.htm). The Wisconsin EMS Section can be reached by email at 'dhsemssmail at dhs.wisconsin.gov' or by telephone at 608-266-1568. Additional contact information is available online (https://www.dhs.wisconsin.gov/ems/contacts.htm).
The Wisconsin EMS Association is an additional professional resource (https://www.wisconsinems.com/).As a professional association, WEMSA is not involved with the licensing process but does act as a legislative voice. The organization also provides resources such as continuing education and networking.