Paramedic Certification Requirements: How to Become a Paramedic in West Virginia
West Virginia paramedics are state-certified as Emergency Medical Providers by the West Virginia Office of Emergency Medical Services (WVOEMS). Paramedics operate at a higher level than most other EMS personnel; they are able to act as attendants-in-charge on various types of emergency vehicle, including those that provide advanced life support services.
In order to achieve West Virginia licensure, prospective paramedics must meet education and examination requirements set by the National Registry of Emergency Medical Technicians (NREMT). They must also complete background checks and state-mandated trainings.
Some West Virginia paramedics complete additional education and achieve certification as Mobile Critical Care Paramedics.
Select a West Virginia Paramedic Topic:
<!- mfunc feat_school ->
Featured Programs:
Sponsored School(s)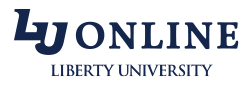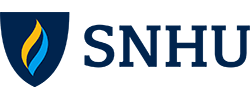 <!- /mfunc feat_school ->
West Virginia Paramedic Prerequisite Requirements
EMT certification is a prerequisite for paramedic certification. Although West Virginia will allow persons as young as sixteen to certify as EMTs, eighteen is the minimum age for paramedics.
Paramedic Educational Requirements
Prospective West Virginia paramedics complete approved, accredited programs.
Qualifying paramedic programs nationwide are accredited by the Commission on Accreditation of Allied Health Education Programs (CAAHEP). Programs that are too new to have earned accreditation may be awarded Letters of Review.
The CAAHEP website includes a state-by-state directory (https://www.caahep.org/). West Virginia has five programs that have earned accreditation and one additional program that holds a Letter of Review. Some programs award an associate degree, others a certificate.
The West Virginia licensing agency can accept accredited programs that are located in and approved by other states, provided that the individual subsequently meets additional requirements such as certification.
Examination Requirements
In order to achieve National Registry certification — and West Virginia licensure — candidates must successfully complete both practical and cognitive examinations.
The practical examination requires candidate to demonstrate the ability to physically and verbally manage various out-of-hospital situations. It includes a number of stations, covering skills such as dynamic cardiology, static cardiology, and IV therapy (https://www.nremt.org/). In 2017, there will be examination changes, designed to better reflect the way that paramedic duties are integrated in real-life settings.
The examinee can expect to receive information about practical examination scheduling from his or her program.
The cognitive examination test is computer adaptive. Graduates can register and pay fees online. In 2017, the paramedic-level cognitive examination will increase from $110 to $125.
Course completion must be verified. An approved test taker will receive an ATT and scheduling directions. There are many testing sites around the nation; the candidate can schedule at the one that is most convenient. The Office of Emergency Medical Services has provided a list of testing centers in and around West Virginia (http://www.wvoems.org/ems-programs/education-and-retention/find-a-testing-center/nremt-test-centers). The testing vendor, Pearson VUE, has also provided a search tool (https://www2.pearsonvue.com/testtaker/registration/SelectTestCenterProximity/NREMT/2286937); candidates are advised to confirm that the particular National Registry examination that they will be taking is available at the site they have selected.
The NREMT has provided additional information about computer-based testing; the page includes a link to registration directions (https://www.nremt.org/).
Additional Required Trainings
The prospective paramedic will need to complete the following trainings:
MCI Awareness and Operations
Haz-Mat Awareness
Paramedic Protocol In-service
CPR Refresher
Background Check Requirements
EMS professionals must, in most cases, have criminal background checks upon first application. Some may be exempted on the basis of other qualifying background checks carried out within the prior three years.
The selected vendor is Morphotrust. Candidates may have their fingerprints made at a local site such as a law enforcement agency. They will then send the prints to MorphoTrust for processing. The Office of Emergency Medical Services has provided a policy sheet, outlining the steps for manual card submission (http://www.wvoems.org/files/policy/ems-personnel-background-check-policy).
Applicants are advised to begin the process early.
The licensing agency carries out not only state and federal criminal background checks but additional procedures such as checks of the National Healthcare Integrity and Protection Data Bank and of sex offender registries.
The Application Process
An EMS professional will apply online (https://www.wvoems.org/). It will be necessary to create a CIS account.
The licensing agency will need a copy of the NREMT certification card.
Recertification
Education is ongoing.
At the time of recertification, the candidate will provide evidence of National Registry recertification or of having had a refresher course that meets West Virginia standards. The course will include refresher training in areas such as pediatric advanced life support and advanced cardiac life support.
The paramedic certification handbook describes refresher options in detail (https://www.vdh.virginia.gov/emergency-medical-services/education-certification/documents-forms-downloads/ems-training-program-administration-manual/). It also describes additional recertification requirements.
The employing agency is typically a resource in the recertification process. Paramedics may also call the OEMS Certification Unit.
Mobile Critical Care Paramedic (MCCP) Certification
Licensed Critical Care Transport agencies utilize paramedics who can provide a higher level of service: Mobile Critical Care.
An EMS provider will need at least three years of experience at the paramedic level before he or she can be certified as a Mobile Critical Care Paramedic (http://www.wvoems.org/files/policy/mobile-critical-care-paramedic-certification).
A prospective critical care paramedic will complete an approved critical care transport program and pass approved cognitive and practical skills examinations.
The applicant will need to document current certification in the following:
Advanced Cardiac Life Support (ACLS)
Prehospital Trauma Life Support (PHTLS) or International Trauma Life Support (ITLS)
Pediatric Education for Prehospital Professionals (PEPP)
Additional Information
Information about West Virginia paramedic requirements is available from the Office of Emergency Medical Services (http://www.wvoems.org). The Certification Unit can be reached by telephone at 304-558-3956. Additional contact information is available online (http://www.wvoems.org/about/contact-us).
Certification is governed by law, regulation, and policy. Policies describe current certification procedures in detail but may be subject to more frequent change. The OEMS published a paramedic certification policy handbook in 2016 (http://www.wvoems.org/files/policy/paramedic-certificationrecertification).