Paramedic Certification Requirements: How to Become a Paramedic in Washington
Washington paramedics are state certified (licensed) by the Washington Department of Health (DOH). They are considered Emergency Medical Services providers. Paramedics operate at a level of practice higher than that of Emergency Medical Responders or Emergency Medical Technicians (EMTs). They earn certification as EMTs along the way. This is a standard requirement around the nation. Washington goes a little further than many states in requiring in-state Emergency Medical Services providers to hold EMT credentials for a year before commencing paramedic studies.
A person will need to be at least eighteen and hold a high school diploma or GED prior to credentialing at either the EMT or paramedic level.
There is a local element to the certification process. An applicant will need approval of the medical director of the county in which he or she will be working.
Select a Washington Paramedic Topic:
<!- mfunc feat_school ->
Featured Programs:
Sponsored School(s)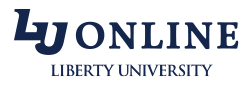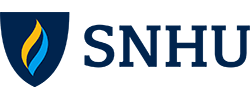 <!- /mfunc feat_school ->
Paramedic Education Requirements in Washington State
All Washington programs hold national accreditation or are in the process of seeking accreditation. This is a mandate and has been for many years. It applies to students completing programs after June 30 1996. The National Registry of Emergency Medical Technicians now grants national certification eligibility only to individuals who pursue education through programs that hold accreditation or 'Letters of Review'. However, the mandate applies only to students entering programs in 2013 or later.
The accrediting agency is the Committee on Accreditation of Educational Programs for the Emergency Medical Services Professions (CoAEMSP); this is a part of the Commission on Accreditation of Allied Health Education Programs (CAAHEP). The CAAHEP website lists six Washington programs that hold full accreditation and another six that hold Letters of Review (Find An Accredited Program/).
In order to apply for admission to a paramedic training program, a Washington student must have held EMT certification (or equivalent credentials) for at least a year.
Washington EMS programs must meet requirements described in state administrative code. Among the requirements: that psychomotor (practical) assessments be administered during the course and not just afterward and that students have opportunities for remediation.
The timeframe will vary, depending in part on whether the student is simultaneously meeting general studies requirements for an academic degree. A Washington paramedic student may earn a certificate, associate's, or bachelor's degree in conjunction with paramedic education.
When completing internship rotations on an ambulance, an EMS student will be the 'third person' – a student cannot be used to meet minimum staffing requirements.
Paramedic Examination Requirements
Washington uses national examinations. The computer-based certification examination is administered in a standardized manner at sites throughout the nation. Candidates must register with the National Registry. They must have their programs confirm successful completion. These steps may be carried out online. A candidate who has demonstrated eligibility and paid the examination fee will be issued an Authorization to Test (ATT), valid for 90 days.
A candidate who must retake will need to pay the full fee again. The fee will increase in 2017 from $110 to $125.
After three unsuccessful examination attempts, a candidate is required to enroll in a refresher course. Paramedic refresher courses are 48 hours.
Practical examinations are typically scheduled at the program level. The Department of Health notes that they are generally closed to individuals who are not enrolled in the program. Candidates are directed to contact approved programs to inquire about the examination process.
Additional Requirements
A prospective EMS professional applies for state certification only after he or she is affiliated with an EMS agency. The agency may be an ambulance or aid company, a law enforcement agency, or a company that has an organized industrial safety program. Training coordinators and senior instructors constitute an exception; they may instead work for Department-approved educational programs.
The licensing agency will carry out a background check. This may include fingerprinting.In-state applicants are generally not required to submit fingerprints.
The Application Process
Application packets for initial certification are available online (Initial Certification Application). An EMS provider who holds certification at a lower level will use the initial application but mark "upgrade". Washington administrative code mandates that programs provide assistance with the application.
The licensing agency will require the course completion certificate and examination results.
The applicant will need to provide proof of identity; for this, a driver's license will suffice.
The applicant will need to provide a list of all states where he or she holds healthcare licensing or has held healthcare licensing in the past.
Applications are mailed to the Department of Health in Olympia.
A routine application can be processed administratively. The 'exception application process' may take significantly longer.
Reciprocity for Paramedics from Out-of-State
An out-of-state EMS provider may be issued a Washington credential on the basis of credentialing by a national certification agency or state licensing agency provided that other requirements are met.
Paramedics who completed training after June 30, 1996 are expected to have completed accredited programs.
A reciprocity applicant who has not passed an approved examination within the prior 12 months will need to pass an approved examination. The licensing agency will allow the candidate to make up to three attempts.
The out-of-state paramedic must have a Washington-approved course in HIV/ AIDS (EMS Applications and Additional Forms).
Recertification Requirements
Washington EMS certificates are issued for three years at a time. Paramedics will need to meet continuing education requirements (Recertification Requirements).
The county medical director may impose additional requirements before making a recommendation for recertification. Paramedics may, for example, need to complete protocol examinations.
Additional Information
Washington paramedics are sometimes referred to as Advanced Life Support (ALS) providers. Information about state requirements is available from the Department of Health. Health Systems Quality Assurance can be reached by telephone at 360-236-4700 or by email at 'hsqa.csc at doh.wa.gov'.
Certification is governed by laws and rules. The state may consider requests for variances on some rules.