Paramedic Certification Requirements: How to Become a Paramedic in Virginia
Virginia paramedics are state-certified (licensed) by the Office of Emergency Medical Services, under the banner of the Department of Health. Paramedics are considered Emergency Medical Service (EMS) providers. They must complete qualifying education programs and then pass written and practical examinations.
General eligibility requirements include being proficient in the English language and being free of physical or mental impairments that would impair performance. The Virginia Department of Health has provided a functional job description. Among the required abilities are lifting 125 lbs., crawling on uneven terrain, and withstanding varied weather conditions.
Select a Virginia Paramedic Topic:
Virginia Paramedic Education Standards
An EMS provider will earn EMT certification before paramedic certification. CPR certification is a prerequisite for program admission. Although an individual must be at least 18 years of age to be certified as an EMT or paramedic, he or she can begin coursework before this time.
<!- mfunc feat_school ->
Featured Programs:
Sponsored School(s)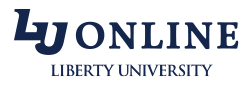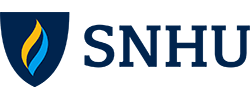 <!- /mfunc feat_school ->
A student must complete an Advanced Life Support (ALS) program at the paramedic level. Virginia paramedic programs may receive their initial accreditation from the Department of Health but will then need to achieve accreditation through an approved accrediting agency (http://lis.virginia.gov/cgi-bin/legp604.exe?000+reg+12VAC5-31-1531).
The standard setter for paramedic programs is the Committee on Accreditation of Allied Health Educational Programs for the Emergency Medical Services Professions (CoAEMSP), a part of the Commission on Accreditation of Health Educational Programs (CAAHEP). A program must hold accreditation or, at minimum, a Letter of Review, in order for its graduates to attain national certification. Students can search for programs on the CAAHEP website (https://www.caahep.org/).
Programs may or may not result in conferral of an academic degree. Most degree programs confer an associate's degree. Virginia is unique in that there are two accredited programs offered at the baccalaureate level.
Students can expect any accredited program to include didactic and practical training that will meet national standards and prepare them for their eventual scope of practice. The main difference between a degree and non-degree track is in the general education and supporting coursework.
A baccalaureate program may offer additional career preparation. It can give students the opportunity to obtain additional certifications such as critical care transport (or even firefighting) and also develop competencies for the managerial level.
A prospective student can also use the search function found on the Department of Health website to locate upcoming paramedic courses (https://vdhems.vdh.virginia.gov/emsapps/f?p=200:4). The list is arranged by start date and does not include all approved programs but rather those with start dates in the near future. Prospective students can click on programs they are interested in to see additional details.
The instructor coordinator will submit training program enrollment forms to the Office of Emergency Medical Services shortly after the course commences (http://lis.virginia.gov/cgi-bin/legp604.exe?000+reg+12VAC5-31-1431).
Programs Options for ALS Providers and Other Healthcare Professionals
EMS providers who already hold certification at the intermediate level can enroll in Intermediate Bridge to Paramedic programs. They will complete an OEMS-approved curriculum.
RNs who are licensed in Virginia or other compact states can attend RN to Paramedic Bridge programs but must first achieve EMT certification. Paramedic certification is granted after completion of the national practical and written examination process.
The Examination Process
Virginia candidates must complete both parts of the National Registry of Emergency Medical Technicians (NREMT) examination process. Prospective certificate holders can create accounts through the National Registry website (https://www.nremt.org/).
The psychomotor test consists of a number of stations. Among the current ones are the following: Intravenous Therapy, Pediatric Intraosseous Infusion, and Dynamic Cardiology. At the Dynamic Cardiology station, candidates must provide electrical treatment and carry out (and voice) other aspects of cardiac management. There will be changes to the station in 2017 as the NREMT transitions to a scenario-based practical examination.
The Office of EMS has provided a list of upcoming psychomotor examinations (https://www.vdh.virginia.gov/emergency-medical-services/virginia-national-registry-psychomotor-examination-schedule/). The list includes contact information and registration deadlines. Some practical examinations are offered by colleges, others by EMS Councils; all must adhere to the same set of standards.
Practical examination fees are determined by the test site.
An approved certification candidate will be issued an ATT that allows for self-scheduling of the computer-adapted cognitive examination. The course coordinator will need to confirm completion of course requirements. The candidate will also need to pay the examination fee in advance. In 2017, the fee will increase from $110 to $125. Cognitive examinations are offered at participating computerized assessment centers throughout the nation.
Out-of-state candidates can be granted a Virginia Eligibility to Test Notice for the practical examination. They will need to have already been found eligible for testing by the NREMT. This entails payment of certification fee as well as documentation of academic eligibility. Prospective candidates will send required information to the Virginia contact person via email.
Reciprocity
Reciprocity is based on NREMT certification.
The applicant is expected to demonstrate Virginia residency, Virginia agency affiliation, or other recognized need for credentialing (http://lis.virginia.gov/cgi-bin/legp604.exe?000+reg+12VAC5-31-1391).
The Application Process
In-state applicants can expect to obtain application information from their course coordinators. They will find that the education, examination, and state-certification process are interrelated. They will receive their examination eligibility documentation from the state through via the EMS Portal.
Out-of-state applicants are directed to request application packets.
The paramedic certification is issued for three years. A provider at this level is also issued an EMT certification that can authorize practice at a lower level beyond this time period (http://lis.virginia.gov/cgi-bin/legp604.exe?000+reg+12VAC5-31-1345).
The paramedic must meet a continuing education requirement in order to be recertified (http://lis.virginia.gov/cgi-bin/legp604.exe?000+reg+12VAC5-31-1401).
Additional Information
Paramedic information is available from the Virginia Office of Emergency Medical Services (https://www.vdh.virginia.gov/emergency-medical-services/). The Division of Educational Development handles certification. Prospective paramedics may contact the Division at 804-888-9120 or (within Virginia) at 800-523-6019.