Paramedic License Requirements: How to Become a Paramedic in Vermont
Vermont paramedics are licensed by the Vermont Department of Health.
Licensure is based primarily on national certification. Candidates apply for licensure only after they have a work arrangement; they need a qualifying sponsorship or affiliation. A paramedic will need to meet additional requirements at the local level; this process is called credentialing.
Paramedic is the highest of four Department-issued EMS licenses. Some Vermont paramedics are endorsed as Critical Care Paramedics.
Vermont paramedics, like paramedics in many parts of the nation, are in the process of transitioning to a new scope of practice.
<!- mfunc feat_school ->
Featured Programs:
Sponsored School(s)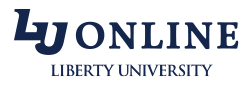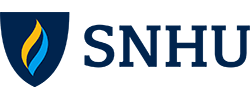 <!- /mfunc feat_school ->
Select a Vermont Paramedic Topic:
Paramedic Education Standards in Vermont
Paramedics must, in most cases, complete programs that are both state approved and nationally accredited. Vermont rule states that in order to be approved to operate, a paramedic program must meet standards set by the Committee on Accreditation of EMS Programs (CoAEMSP) in areas that are not contingent on past student performance; it must qualify students to take national certification examinations. New programs are not eligible for accreditation, but may hold Letters of Review; this status also qualifies a graduate to take certification examinations.
CoAEMSP is a part of the Commission on Accreditation of Allied Health Educational Programs (CAAHEP). A prospective student can search for paramedic-level programs on the CAAHEP website (https://www.caahep.org/).
Vermont does not, as of 2016, have any programs that have achieved full accreditation. The state does have one program that holds a Letter of Review. The program awards a certificate. Students enter the program having already completed EMT training and received EMT licensing. They need the recommendation of two Advanced Life Support (ALS) providers. After 12 months of instruction and practice, students move on to the field internship stage. They can expect to complete background checks, drug screening, and medical assessment before beginning clinical work.
Students around the nation begin their training at the EMT level. However, many associate degree programs accept students without prior EMT training and allow them to test at the EMT level along the way. EMT training is relatively brief.
Paramedic Examination Requirements
Vermont candidates take certification examinations developed by the National Registry of Emergency Medical Technicians. The examination process has two components.
The psychomotor examination tests practical skills. Candidates are referred to the National Registry for performance criteria. They should be aware that the list of stations provided by the Vermont Department of Health reflects the current version of the examination (http://www.healthvermont.gov/hc/ems/ems_cert.aspx#Para); changes are scheduled in 2017.
The Department of Health has provided a practical examination schedule (http://www.healthvermont.gov/hc/ems/exam_schedule.aspx). Candidates are directed to register four weeks in advance of the intended test date.
Candidates can schedule their own cognitive examinations. They must first have NREMT accounts; this process can be completed online (https://www.nremt.org/). Once eligibility has been confirmed, and payment received, the candidate will receive an Authorization to Test (ATT) and scheduling information. The ATT is valid for 90 days. The fee is currently $110 but is scheduled to increase in 2017.
Since paramedics are certified first as EMTs, they will have gone through an examination process two times by the time they receive their paramedic certification.
Additional Requirements
The paramedic will be sponsored by an EMS agency or affiliated with a medical service that requires licensure at this level.
The Department of Health website includes contact information for the 13 Vermont EMS Districts (http://www.healthvermont.gov/hc/ems/district_contact.aspx). Most have one hospital or medical center; District 11 and District 13 have two. There may be a number of EMS agencies operating within a single district.
The Vermont National Guard is considered an EMS agency for credentialing purposes.
Out-of-State Paramedics
Out-of-state paramedics can be granted reciprocity on the basis of National Registry certification.
The Application Process
Application forms can be downloaded from the Department website (http://www.healthvermont.gov/hc/ems/documents.aspx).
The applicant will provide his or her national registry certification number and expiration date.
The application requires the signatures of both the EMS head of service and the district medical advisor.
Child support status and tax liability are among the issues considered.
Paramedic License Renewal in Vermont
Vermont paramedics are now required to maintain national certification. Vermont licenses are issued with expiration dates several slightly after the National Registry expiration date.
The same certification form is used for both initial certification and recertification.
A paramedic who allows his or her Vermont license to expire can reinstate it if National Registry status is current.
Critical Care Endorsement
The critical care endorsement is intended for critical care transport. The paramedic will need to earn a qualifying national certification. The Department references the Certified Critical Care Paramedic (CCP-C) and Certified Flight Paramedic (FP-C) certifications offered by the Board for Critical Care Transport Paramedic Certification (BCCTPC) as well as the Critical Care Emergency Management Transport Program (CCEMTP).
The paramedic must be affiliated with an EMS agency that functions at the critical care level.
Additional Information
Licensing information is available from the Vermont Department of Health (http://www.healthvermont.gov/hc/ems/ems_cert.aspx). Vermont EMS can be reached by telephone at 802-863-7310 or (within Vermont) at 800-244-0911. Interested individuals can also email 'vtems at Vermont.gov'.
EMS rules can be found on the Department website (http://www.healthvermont.gov/hc/ems/ems_rules.aspx). EMS professionals should be aware that these rules are subject to periodic revision.