Paramedic License Requirements: How to Become a Paramedic in Texas
Texas paramedics are credentialed by the Texas Department of State Health Services. The Department issues paramedic credentials at two levels: Licensed Paramedic (LP) and Emergency Medical Technician-Paramedic (EMT-P). Training and examination requirements are similar. Licensed paramedics are distinguished from their EMT-Paramedic counterparts in that they hold academic degrees.
Texas uses the term "certification" for EMT-P and "licensure" for LP. Since credentials are state issued and mandatory, both are technically licenses. Texas candidate will meet requirements for national certification en route to state licensure or certification.
Select a Texas Paramedic Topic:
Texas Paramedic Education Requirements (EMT-P and Licensed Paramedic)
An EMT-Paramedic will need to hold, at minimum, a high school diploma. A home school diploma is acceptable if the person has been accepted into a regionally accredited college. An EMT who earned a diploma in another nation will need to have education evaluated by an education evaluation service.
<!- mfunc feat_school ->
Featured Programs:
Sponsored School(s)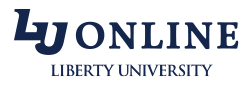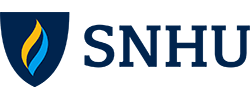 <!- /mfunc feat_school ->
An LP will need to provide evidence of a college degree. If the degree is at the associate level, it must be in Emergency Medical Services. If it is at a higher level, it may be in any subject. The degree is to be awarded by an institution that holds accreditation through an accepted accrediting organization.
In most instances, an EMT-P or LP must begin study at the EMT level and progress through the full paramedic program. An exception may be made for healthcare professionals who are already credentialed in other health professions. They may have their education evaluated for equivalency; the evaluation must be carried out by an approved EMS educational program.
Texas paramedic programs must be accredited by the Commission on Accreditation of Allied Health Educational Programs (http://www.dshs.state.tx.us/emstraumasystems/ruladopt.shtm); this is so that graduates will be qualified to take National Registry certification examinations. Programs that hold Letters of Review are also certification-qualifying. Students can search for programs on the CAAHEP website (http://www.caahep.org/Find-An-Accredited-Program). Texas has 45 accredited programs and 15 programs that hold Letters of Review. Students may exit with either a certificate or associate's degree (https://www.caahep.org/).
Examination Requirements
Texas uses examinations developed by the National Registry of Emergency Medical Technicians (NREMT). The examination process includes two examinations: a psychomotor examination, which consists of a number of practical skill stations, and a cognitive examination, which is selected response.
The cognitive examination is widely available at Pearson assessment centers. Candidates will first need to create NREMT accounts and have their eligibility confirmed. They will also need to pay examination fees before an ATT can be issued. The examination fee is currently $110.
An individual who begins the process as a Texas candidate and fails is not allowed to test for certification through another pathway. He or she can, however, retake the examination.
The psychomotor examination assesses paramedic skills such as dynamic and static cardiology. The National Registry has provided worksheets which detail step-by-step the procedures that the candidate will be expected to demonstrate (https://www.nremt.org/nremt/about/reg_para_history.asp). Upcoming practical examinations are listed on the NREMT website (https://www.nremt.org/nremt/CbtEmtServices/candidate_locate_exam.asp).
Students who began paramedic studies before 2013 may be eligible for certification even if their programs did not hold programmatic accreditation.
Background Check Requirements
Applicants must have fingerprint-based criminal background checks. The approved vendor is L-1 Identity Solutions. Fingerprints are made electronically at sites around the state. The applicant may call -888-467-2080 or visit L-1 on the web. He or she will need a Fingerprint Applicant Services of Texas (FAST) pass; this can be found in the application packet.
An applicant who cannot physically go to an L-1 site may request a fingerprint card from EMS Compliance and Quality Assurance. The licensing agency notes that this method will result in slower background check processing.
The application includes questions about legal and disciplinary history. Applicants who answer "yes" to any of these questions will be required to provide supporting documentation.
Paramedic Reciprocity
A out-of-state licensee who does not hold current National Registry status will need to take an assessment examination (http://www.dshs.state.tx.us/emstraumasystems/stdrecip.shtm).
The applicant will submit an out-of-state verification form.
The Application Process
An individual will need to complete all requirements for initial paramedic certification or licensure within two years of program completion. An individual who is certified as an EMT-Paramedic and subsequently qualifies for Licensed Paramedic can, however, apply for the higher credential at any stage.
The initial application can be submitted online (http://www.dshs.state.tx.us/emstraumasystems/txonlinelinks.shtm) or downloaded (http://www.dshs.state.tx.us/emstraumasystems/formsresources.shtm) and mailed to the Department of State Health Services in Austin. A candidate who has completed a Texas-approved program can submit the application before examination; it is also acceptable to wait until the qualifying examination has been passed.
An applicant at the Licensed Paramedic level will provide an official transcript documenting his or her qualifying degree. The application fee is $126 at the LP level, $96 at the EMT-P level.
The reciprocity fee is $126 at all levels.
Texas licenses are issued for four years.
Equivalency for International Candidates and Those from other Disciplines
The equivalency process is for paramedics who are educated in another country or licensed in another healthcare discipline (http://www.dshs.state.tx.us/emstraumasystems/EMS/sequiv.shtm). Individuals whose certificates have been expired or inactive for longer than the allowable time may also be considered for equivalency.
Additional Information
Information about state licensing and certification is available from the Texas Department of State Health Services. The EMS Certification and Licensing Group can be reached by telephone at (512) 834-6700 or by email at 'EMSCert at dshs.texas.gov'.
The Texas Emergency Medical Services Board is an additional professional resource (http://temsb.org). The Emergency Medical Services Board is not the state licensing agency but rather part of the State Firemen's and Fire Marshals' Association of Texas. TEMSB sponsors a conference, represents EMS interests, and offers various other member services.