Paramedic License Requirements: Path to Becoming a Paramedic in Tennessee
Tennessee paramedics are licensed by the Office of Emergency Medical Services (OEMS).
A prospective paramedic must complete an approved course of study and then pass practical and written examinations. The candidate will also need to provide various documents that address his or her general suitability and fitness.
Nationwide, emergency medical service providers earn certification as Emergency Medical Technicians, or EMTs, before they receive their paramedic credentials. Tennessee emergency medical professionals are expected to achieve Advanced Emergency Medical Technician (AEMT) licensure before paramedic licensure.
Some Tennessee paramedics pursue an additional endorsement; this qualifies them to work as Critical Care Paramedics.
<!- mfunc feat_school ->
Featured Programs:
Sponsored School(s)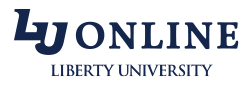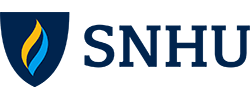 <!- /mfunc feat_school ->
Select a Tennessee Paramedic Topic:
General Eligibility to Become a Paramedic in Tennessee
A Tennessee paramedic must be at least eighteen and in possession of a high school diploma or GED (https://www.tn.gov/health/health-program-areas/health-professional-boards/ems-board/ems-board/licensure.html). In most cases, it will be necessary to be a little older to achieve paramedic status – eighteen is also the minimum age for an EMT, in Tennessee and in the majority of other U.S. states.
The individual must be able to speak, read, and write English. He or she cannot have had a drug or alcohol problem during the preceding three years that could impair practice.
The prospective paramedic will need to have a physical examination. The examiner must assess many functions including visual acuity, speech and hearing, use of physical extremities, and emotional fitness.
The Education and Examination Process
Prospective paramedics must consider both state approval and national accreditation when selecting programs.
The Office of Emergency Medical Services has provided a list of approved Tennessee programs (https://www.tn.gov/health/health-program-areas/health-professional-boards/ems-board/ems-board/educational-programs.html).
Most Tennessee programs hold accreditation by the Commission on Accreditation of Allied Health Education Programs (CAAHEP). Tennessee boasts ten accredited programs and one program with a Letter of Review. It can be important for a program to hold one of these two statuses. Either will allow a graduate to pursue national certification through the National Registry of Emergency Medical Technicians. Prospective students may search for accredited programs on the CAAHEP website (https://www.caahep.org/).
One of the state's non-accredited programs, located within a fire department, is listed as not being open to the general public.
Many programs provide a choice between a certificate and an associate's degree. An associate's program includes some general education coursework, for example, composition, communications, mathematics, and computer applications. EMS requirements are the same. A Tennessee paramedic must complete all the skills on the comprehensive skill evaluation; more than 100 are listed.
Students who complete accredited programs typically take certification-qualifying National Registry examinations as part of the licensing process. Some programs list their pass rates on the National Registry practical and cognitive examinations on their websites.
Individuals can create accounts on the NREMT website (https://www.nremt.org). It will be necessary to have a program official verify successful completion of a qualifying program. The Authorization to Test, once issued, is valid for 90 days. The National Registry can be reached at (614) 888-4484.
Criminal Background Checks
Tennessee requires fingerprint-based criminal background checks. The fingerprinting process will be slightly different depending on whether the individual is actually living in Tennessee (https://www.tn.gov/health/article/CBC-instructions). In-state applicants have fingerprints made electronically, utilizing LiveScan facilities operated by the approved vendor, Identogo by MorphoTrust. They begin by registering online (www.identogo.com #sthash.oK85C7Rb.dpuf). An applicant may call (855) 226-2937 if online registration is not feasible.
Out-of-state applicants use the same vendor. The difference is that they have their fingerprints made on cards and then send them to the vendor for processing. They are directed to request fingerprint cards from EMS Compliance and Quality Assurance and then go to a local law enforcement agency. They will need to register with MorphoTrust before submitting their cards.
Reciprocity for Out of State Paramedics
Reciprocity may be extended to individuals who are currently licensed in other states or who work for governmental agencies and hold National Registry certification. (The licensing agency expects reciprocity applicants to have taken National Registry examinations and achieved certification, but does not necessarily expect that the certification will be current.)
The qualifying out-of-state license is to have an expiration date at least three months from the time of application.
The Application Process
In-state candidates typically receive information from their programs about the timeline on which they should apply. Tennessee EMS providers will have received at least one license by the time they reach paramedic level.
At the paramedic level, a professional pays a $75 application fee and $100 license fee.
The initial licensing process must be completed within two years of program completion.
Reciprocity application packets are available for download from the Department of Health (https://www.tn.gov/health/article/ems-licensure).
The applicant will need to document one of the following: 1) state licensing or certification or 2) training obtained through a federal agency. Forms are included in the reciprocity application packet.
The licensing agency will require two letters from medical professionals. The purpose is to attest to moral character.
The applicant will also provide evidence of healthcare provider or professional rescuer level CPR certification.
Once all necessary documentation has been received, an application can typically be processed in seven to 14 business days.
Renewal Requirements
The license must be renewed biennially. The initial licensing period may be different.
There are multiple renewal pathways: examination, continuing education, or paramedic-related college coursework. Those who opt for examination must demonstrate current qualifying CPR credentials.
Critical Care Paramedic Requirements
Critical Care Paramedics are experts in managing critical patients during inter-facility support.
A paramedic must complete an additional Board-approved course in order to qualify for a Critical Care Paramedic endorsement. The Office of Emergency Medical Services has provided a list of approved courses (https://www.tn.gov/health/article/ems-edu).
The prospective CCP takes an examination upon course completion. Retakes are allowed.
Additional Information
The Office of Emergency Medical Services is under the banner of the Tennessee Department of Health (https://www.tn.gov/health/health-program-areas/health-professional-boards/ems-board.html). OEMS can be reached by telephone at (615) 253-3165.