South Dakota Paramedic License Requirements: How to Become a Paramedic in South Dakota
South Dakota paramedics are licensed by the South Dakota Board of Medical and Osteopathic Examiners. The South Dakota Department of Health, which licenses ambulance services, refers to paramedic as a subgroup of Emergency Medical Technician; paramedics operate at the highest level of the EMT spectrum (http://doh.sd.gov/providers/ruralhealth/EMS/levels.aspx).
Paramedics and other high level EMTs are also known as advanced life support providers. As such, they work under medical supervision by physicians, providing emergency care to some of the most critical pre-hospital patients.
A prospective paramedic earns national certification before South Dakota licensure. He or she will be certified as an EMT and then certified and licensed as a paramedic. That means that it will be necessary to pass several examinations along the way.
Select a South Dakota Paramedic Topic:
<!- mfunc feat_school ->
Featured Programs:
Sponsored School(s)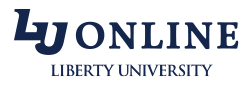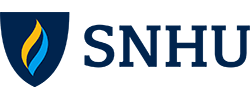 <!- /mfunc feat_school ->
Paramedic Education Standards in South Dakota
A South Dakota student will complete a paramedic program that is Board-approved and competency-based. The student will begin studies at the EMT level; he or she may complete EMT and paramedic training as part of a single degree program or may enter a program already certified as an EMT. EMT training is fairly briefly whereas paramedic training generally takes at least a few semesters.
South Dakota programs are based on the National EMS Education Standards. The Department of Health has provided a link to these standards (http://doh.sd.gov/providers/ruralhealth/ems/Ed_Standards.aspx ). The content outline is several hundred pages long. Coverage of the different bodily systems (as impacted by medical and traumatic emergency) is far more detailed at the paramedic level than it is at the advanced EMT level.
Paramedic programs must achieve accreditation by the Commission on Accreditation of Allied Health Education Programs (CAAHEP) in order in order to qualify their graduates to take national certifying examinations. It takes some time to achieve accreditation. Newer programs may instead hold Letters of Review.
South Dakota boasts three accredited programs (https://www.caahep.org/). A student who selects one of these programs has the option of exiting with either a diploma or an associate degree. The student may have various programs options including continuing on for a med/ fire rescue degree.
South Dakota has one new program that currently holds a Letter of Review. Students who opt for this program may complete either a diploma or a bachelor's degree. The program was started in 2015, in part to help the state alleviate a shortage of emergency medical responders.
Paramedic programs can be selective, even at the lower degree levels. A prospective student may need to present qualifications such as examination scores (https://www.lakeareatech.edu/academics/on-campus-programs/medfire-rescue/).
Examination Requirements
Graduates will earn certification through the National Registry of Emergency Technicians upon successful completion of examination requirements. The National Registry process includes two examinations: cognitive and psychomotor (or practical skills).
The cognitive examination is computer-adapted; it covers the full range of paramedic knowledge and understanding. It is available on an ongoing basis through Pearson VUE. Pre-approval is necessary. The candidate will need an NREMT account; this can be created online. The program director will use online tools to confirm that requirements have been met. The South Dakota Department of Health has included links to NREMT student and director information sheets (http://doh.sd.gov/providers/ruralhealth/ems/applications.aspx).
The psychomotor examination covers skills such as cardiac management and trauma assessment. The candidate will need to meet standards set at the national level. However, the test itself is administered at the state level. The Department of Health has provided a list of upcoming South Dakota practical examinations (http://doh.sd.gov/providers/ruralhealth/ems/exam_schedule.aspx). In 2016, the examination will be administered in February, July, and December. Registration is due a month in advance.
The National Registry is transitioning to a scenario-based examination that will be more reflective of actual work duties. A candidate can look to the NREMT website for information about examination changes that will take place in 2017 (https://www.nremt.org/).
Since EMT certification is a prerequisite, the candidate will test first at this level.
The Regulatory Process
Regulation begins at an early stage. The Board authorizes student status for individuals who are at least eighteen, have high school diplomas or GEDs, hold EMT certification, and show evidence of appropriate moral conduct (https://sdlegislature.gov/Statutes/Codified_Laws/2059399). Student status is awarded after an individual has been granted tentative admission to a South Dakota program.
Students can expect their programs to be a resource in the licensing process.
Advanced life support licenses are renewed on an annual basis.
Out-of-State Paramedics
Out-of-state paramedics can be licensed in South Dakota without further examination if they have already passed National Registry examinations (https://sdlegislature.gov/Statutes/Codified_Laws/2059406). They must, at the time of application, hold either current National Registry status or current licensure in another state.
Additional Information
Licensing information is available from the South Dakota Board of Medical and Osteopathic Examiners (http://www.sdbmoe.gov/content/professions-occupations-regulated). Law and rules for advanced life support are found on the Board website (http://www.sdbmoe.gov/content/south-dakota-codified-law-administrative-rules). The Board can be reached by email at 'sdbmoe at state.sd.us'.
A prospective EMT-Paramedic will find additional information on the website of the South Dakota Department of Health (http://doh.sd.gov/providers/ruralhealth/ems).The Office of Emergency Medical Services can be reached by telephone at 605-773-4031 (http://doh.sd.gov/providers/ruralhealth/ems/contact.aspx). The Office has provided contact information for EMS offices in Pierre, Rapid City, and Sioux Falls (http://doh.sd.gov/providers/ruralhealth/ems/contact.aspx).
The South Dakota Emergency Medical Services Association, a state professional organization, is an additional professional resource (www.sdemsa.org).