South Carolina Paramedic Licensure: How to Become a Paramedic in South Carolina
South Carolina paramedics are licensed by the Department of Health and Environmental Control (DHEC).They are classified as Emergency Medical Technicians; they operate at the highest of three EMT levels.
Prospective paramedics must complete a multi-step education and examination process. After they complete their last examination, they will receive national certification through the National Registry for Emergency Medical Technicians. National certification fulfills most requirements for initial South Carolina licensure. However, the candidate must complete a South Carolina background check.
South Carolina now requires continued National Registry certification.
Select a South Carolina Paramedic Topic:
<!- mfunc feat_school ->
Featured Programs:
Sponsored School(s)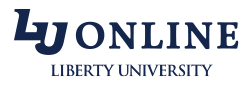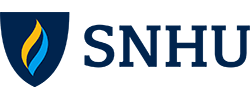 <!- /mfunc feat_school ->
Education Standards for Prospective Paramedics in South Carolina
Prospective paramedics must complete qualifying courses. They will begin their studies at the EMT level.
Any Emergency Medical Services program operating within South Carolina must have the approval of the Department. Additionally, programs at the paramedic level must be nationally accredited or hold Letter of Reviews; a Letter signifies that initial steps have been taken. National accreditation is a relatively recent requirement. It does not apply to individuals who began their programs before 2013.
Prospective students can find program information on the Commission on Accreditation of Allied Health Education Programs (CAAHEP) website. South Carolina has six accredited programs and three programs that currently possess Letters of Review (caahep.org. / Find An Accredited Program/). Students may earn a diploma, certificate, or associate's degree.
Training begins at the EMT level.
The Examination Process
In order to achieve National Registry certification, a candidate must pass cognitive and practical examinations. The candidate will need a National Registry account; this can be created online (https://www.nremt.org/).
The cognitive examination is a computer-adapted, selected response test. The candidate will need to document successful course completion before he or she will be allowed to it. Once approved, the candidate will receive an ATT that allows for scheduling through Pearson.
The practical skills test assesses skills such as cardiac management; candidates must be able to talk through various aspects of the out-of-hospital encounter. Some South Carolina practical examinations are listed on the NREMT website (https://www.nremt.org/Document/emr-emt-psychomotor-exams). The program should be a resource with regard to exam scheduling.
Background Check Requirements
A candidate must have state and federal criminal background checks. Some convictions, for example, criminal sexual conduct, are always disqualifying. Others are reviewed on a case-by-case basis.
The authorized vendor is Identogo by Morphotrust.
Applicants are cautioned not to go through the background check process until they have successfully completed both parts of the National Registry examination process at their intended level (scdhec.gov / EMS Training Protocols Requirements / EMT Certification Requirements/).
Applicants begin by registering online (sc.ibtfingerprint.com) or by telephone at (866) 254-2366.
Those who schedule by telephone will need to print an application and bring it to the fingerprinting appointment.
Out-of-state applicants may have their fingerprints made on standard FBI cards, then mail them to the approved vendor. They will need to register with the vendor beforehand. Instructions are included in the reciprocity document.
Reciprocity for Out of State Paramedics
Reciprocity can be granted on the basis of either state licensure or national registration. A paramedic who is not nationally registered, however, will initially be eligible for only provisional certification. He or she will need to complete the National Registry certification process while holding provisional status.
The licensing agency expects out-of-state applicants who do not hold National Registry certification to have at least a year of eligibility remaining on their current license. However, those with six months remaining on an out-of-state license can be considered on a case-by-case basis.
The reciprocity candidate will provide evidence of current CPR and ACLS certifications. BLS may be issued by the American Heart Association, American Red Cross, or American Safety & Health Institute; it is to be at the professional rescuer level (or equivalent). The licensing agency can accept ACLS certifications issued by the American Heart Association or the American Safety & Health Institute.
The Department of Health & Environmental Control has provided a document to help emergency medical technicians understand the reciprocity process (scdhec.gov / EMS Training Protocols Requirements / EMT Certification/). Policies change periodically. There is information included in this document that may be more current than what is found in state regulation.
The Application Process
South Carolina uses an online Credentialing Information System (CIS). Out-of-state applicants will find directions in the reciprocity packet.
Graduates of South Carolina programs can expect guidance from the program. Once they complete the prescribed steps, including examination and background check, they can expect to be mailed needed paperwork (scdhec.gov / EMT Certification Requirements/).
The licensing agency notes that the successful applicant should receive his or her state certification within two weeks of National Registry certification (scdhec.gov / EMT Certification Requirements).
Recertification
State certifications are typically renewed on a four-year basis.
The paramedic will need to document current National Registry certification at the time of renewal. The licensing agency will also need documentation of BLS and ACLS certification.
Some paramedics who received credentials in the past are not nationally certified. They have other renewal options.
The licensing agency has provided an information sheet about the recertification process (scdhec.gov / EMT Certification/).
Additional Career Opportunities for Paramedics
An EMT at the paramedic level may have additional opportunities besides working on an the ambulance. One is teaching. In order to be certified to teach an EMT-basic course, an EMT must be credentialed at the paramedic level. He or she must take an instructor course and be recommended by a teaching institution.
Courses at the paramedic level are taught by experienced paramedics or by nurses with critical care experience.
Additional Information
Licensing information is available from the South Carolina Department of Health and Environmental Control (scdhec.gov / FHPF / EMS Training Protocols Requirements). DHEC can be reached by telephone at (803) 898-3432 or by email at 'info at dhec.sc.gov'.
Licensing is governed by law (scstatehouse.gov / code / t44c061) and regulation (scdhec.gov / Agency / docs / health regs / 61-7.pdf).
The South Carolina EMS Association is an additional professional resource (scemsassociation.com).