Paramedic License Requirements in Rhode Island
Rhode Island paramedics are licensed by the Rhode Island Department of Health. The state sets standards at the generally accepted national level. Prospective paramedics must complete Department-approved programs (or comparable programs located in other states) and then seek national certification through the National Registry of Emergency Medical Technicians. They must meet training requirements set by the national certification agency in order to test. If the training program is acceptable to the national certifying agency, it should be satisfactory to Rhode Island. An out-of-state applicant will, however, need to complete additional minor requirements.
The NREMT requires candidates to be certified or licensed at the EMT level before seeking certification as paramedics. Rhode Island requires in-state candidates to hold EMT licensing. They must be at least eighteen to achieve credentialing at either level.
Select a Rhode Island Paramedic Topic:
Paramedic Educational Standards in Rhode Island
In order to qualify for national certification, a paramedic student must complete a program that is nationally accredited or, at minimum, is pursuing accreditation; the latter status is referred to as a Letter of Review. Rhode Island currently has one accredited program and two programs that hold Letters of Review. Prospective students can search for programs on the website of the Commission on Accreditation of Allied Health Education Programs (https://www.caahep.org/).
<!- mfunc feat_school ->
Featured Programs:
Sponsored School(s)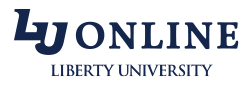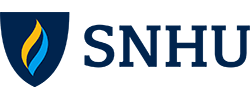 <!- /mfunc feat_school ->
The Examination Process
The candidate will need to pass two examinations in order to achieve national certification and state licensure. One tests knowledge and understanding. One tests the ability to carry out actual paramedic duties.
The NREMT terms the practical skills test 'psychomotor examination'. Currently, candidates are assessed on skills in the following areas: trauma assessment, ventilatory management, cardiac management, IV and medication, and pediatric care. Candidates also complete two oral stations where they demonstrate the ability to verbally manage an out-of-hospital call, from scene management to verbal report and transport decision. They are given one random skill such as bleeding control/ shock management. The NREMT has provided skill worksheets for all required skills (https://www.nremt.org/Document/emr-emt-psychomotor-exams).
There will be changes to the psychomotor examination in 2017. The intent is to integrate skills in a manner more reflective of real life.
Candidates can search for practical examinations on the NREMT website (https://my.nremt.org/rwd/public/dashboard/locate-exam). They will need to contact the test coordinator and apply by the deadline listed.
The cognitive examination tests knowledge of EMS systems and of the full range of emergency medical situations, from resuscitation to obstetrics. The candidate will apply through the NREMT website. The program will need to confirm successful course completion. An approved candidate will schedule through the Pearson assessment service. The ATT is valid for 90 days. Examinations are delivered via computer at sites throughout the country. The candidate should initiate the application process three or four weeks before the desired test date.
The National Registry sets a two-year limit on acceptance of education.
Rhode Island will allow paramedics who completed programs that followed the National Transportation but who do not hold NREMT certification to test for the slightly lower classification: EMT-Cardiac. Individuals who choose this route must test within three years of program completion.
Other Mandatory Certifications
The Department of Health will look for current CPR certification at the healthcare provider level, at the time of initial EMT application and subsequently. The following providers can be accepted:
American Heart Institute
American Red Cross
American Safety and Health Institute
National Safety Council
Certifications may go by names such as professional rescuer.
The Application Process
Rhode Island paramedics submit their applications after all requirements have been met. Application materials can be downloaded from the website of the Rhode Island Department of Health (https://health.ri.gov/licenses/detail.php?id=284). A paramedic candidate will use the Emergency Medical Technician application and check the appropriate level.
The applicant will include copies of 1) the NREMT certificate 2) the training certificate or diploma and 3) the front and back sides of his or her healthcare provider CPR card.
Applicant must submit reports from the Bureau of Criminal Investigation. In-state applicants should contact the Attorney General's Office. The Attorney General's Office can be reached by telephone at (401) 421-5268.
The paramedic application fee is currently $80.
Applications are to be mailed to the Department of Health in Providence.
Out-of-State Paramedics
Out-of-state paramedics will need EOA-PASG (MAST) training. EOA stands for Esophageal Obturator Airway, PASG for Pneumatic Anti-Shock Garment.
The BCI submission process is slightly different for out-of-state applicants. They are directed to obtain their BCI reports from their own states of residence.
Applicants must provide verification from any and all states where they have held EMT licensing.
An applicant who is applying to the Rhode Island Department of Health for the first time will include a copy of his or her high school diploma or GED.
Renewal Requirements
Paramedics will submit evidence of current national certification at the time of renewal.
Additional Information
Licensing information is available from the Department of Health (http://www.health.ri.gov/licensing/healthcare/#emt). The Division of Emergency Medical Services can be reached by telephone at 401-222-2401.
Paramedics are eligible for membership in the National Association of Emergency Medical Technicians (http://www.naemt.org/).