Pennsylvania Paramedic License Requirements: How to Become a Paramedic in Pennsylvania
Pennsylvania paramedics are under the jurisdiction of the Pennsylvania Department of Health. Licensure is granted on the basis of education and examination. Training is on a par with the emerging national standard. Students who complete the education and examination process in Pennsylvania will also qualify for national certification.
Select a Pennsylvania Paramedic Topic:
Paramedic Educational Standards
A student will need to complete a state-approved educational program. Pennsylvania programs are based on the 2009 national standards. Programs at the paramedic level must meet standards set by Committee on Accreditation of EMS Programs (CoAEMSP). Students can search for accredited programs on the Commission on Accreditation of Allied Health Education Programs (CAAHEP) website (https://www.caahep.org/). A program that holds accreditation has met all standards. A program that holds a Letter of Review is seeking accreditation and has submitted initial documentation; this status is sufficient to allow graduates to take national certification examinations. Pennsylvania currently has 14 accredited programs and eight additional programs with Letters of Review.
It typically takes at least a few semesters to complete the approximately 1,200 hours of paramedic curriculum. A student often earns a degree in conjunction with the paramedic credential. However, this is not mandatory. Pennsylvania mandates that paramedics have graduated from high school or earned equivalency and that they have attained the age of at least 18.
<!- mfunc feat_school ->
Featured Programs:
Sponsored School(s)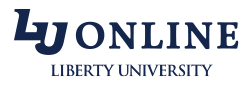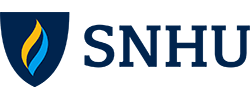 <!- /mfunc feat_school ->
Degree programs include additional courses that may support paramedic careers but that do not have a direct role in the provision of advanced life support services; examples include composition and human relations.
An individual must be state-certified as an EMT before he or she can be certified as a paramedic. EMT programs are short and do not have to be accredited, merely state approved.
The Examination Process
Pennsylvania uses National Registry of Emergency Medical Technicians (NREMT) examinations. There are two components: psychomotor (or practical) examination and cognitive examination.
Students can expect to receive information about psychomotor examination scheduling from their regional council. They will be allowed to self-schedule their cognitive examinations. However, it will be necessary to first secure approval. The process is carried out online; council staff members are capable of carrying out various functions through online portals.
Candidates must have NREMT accounts (https://www.nremt.org/). Once approved, a graduate will be issued an ATT that authorizes scheduling through Pearson VUE. The test is computer adapted and includes 80 to 150 items.
Pennsylvania rule states that an EMS provider may take the written examination up to six times and may take the practical examination up to three times. The candidate should be aware that the National Registry will change the re-examination policy for the practical examination in 2017. There will be other changes to the examination in 2017.
Current stations include dynamic cardiology, static cardiology, and intravenous bolus medication, among others. Candidates also complete oral stations where they must verbally manage various aspects of out-of-hospital patient situations.
The Application Process
In-state candidates submit applications before all requirements have been met. The student application is submitted through an online portal (https://ems.health.state.pa.us/registry/).
Reciprocity applicants also utilize the online portal. They will need to submit documentation of 1) state certification or 2) National Registry certification and current or past military experience.
Other required documents include driver's license history and CPR certification.
The reciprocity applicant must submit a background check from both the current and previous state of residence. The licensing agency will also require background checks from previous states of licensure (if applicable).
Reciprocity applicants must physically go to their local EMS council to present their photo IDs.
Renewal Requirements
Paramedic licenses are renewed biennially.
The Pennsylvania Emergency Health Services Council has provided a summation of continuing education requirements (http://pehsc.org/wp-content/uploads/2014/10/PA-EMS-Education-SOP.pdf#page=46). A total of 36 credits is required.
Expanded Scope of Practice
Some paramedics have an expanded scope of practice.
There are multiple pathways to critical care/ air ambulance recognition. A paramedic may achieve certification through the Board for Critical Care Transport Paramedic Certification (BCCTPC) as a Flight Paramedic or Critical Care Transport Paramedic; the latter certification is geared toward ground transfer.
A paramedic may also be recognized on the basis of having completed a Department-approved program.
Critical care paramedics can expect to do continuing education in their specialty area. They can look to their own EMS agency for information.
The Pennsylvania Emergency Health Services Council provided a critical care/ air ambulance informational bulletin in 2015 (http://pehsc.org/resources/doh-ems-bulletins/). Emergency service providers who have questions are directed to contact the Council.
Additional Information
Multiple state agencies are involved in the regulatory and advisory process.
The Pennsylvania Emergency Services Council is an advisory organization. Information about paramedic requirements can be found on the Council website (http://pehsc.org). The Council has also provided the text of current rules. The document 'Pennsylvania EMS Education Standard Operating Procedures' includes detailed information about education.
Individuals who want to look up their status (or that of others) can use a separate website, operated by the Pennsylvania Bureau of EMS (https://ems.health.state.pa.us/registry/). The Bureau is the organization that actually handles licensing; it can be reached by telephone at 717- 787-8740 or by email at 'paemsoffice at pa.gov'.
Pennsylvania also has a government-sponsored EMS information and recruitment site (http://www.pa-ems.org).
The Pennsylvania Ambulance Association, a nongovernmental organization, serves as an additional professional resource (https://aa-pa.org/).