Paramedic Requirements in Oregon: How to Become a Paramedic in Oregon
Oregon paramedics are under the jurisdiction of the Oregon Health Authority. Prospective paramedics must meet education and examination requirements.
Paramedics who do their training in other states should be aware that Oregon sets some standards higher. Out-of-state paramedics may present certification by the National Registry of Emergency Medical Technicians in place of State-approved education. However, if they do not have sufficient work experience, they will need to document education at at least the associate's level before they can achieve permanent licensure.
As in other states, education begins at the Emergency Medical Technician level. An individual must be at least 18 to be licensed as either an EMT or paramedic.
Select an Oregon Paramedic Topic:
<!- mfunc feat_school ->
Featured Programs:
Sponsored School(s)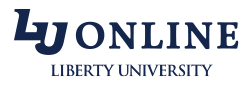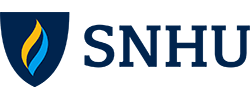 <!- /mfunc feat_school ->
Oregon Paramedic Educational Standards
Programs located within Oregon must have the approval of the Health Authority. In addition to meeting generally recognized national standards, they must meet requirements described in Oregon administrative code (Oregon Administrative Code).
Oregon requires that paramedic programs be housed in educational institutions that are accredited by the Oregon State Board of Higher Education or the Oregon Department of Education.
Students will earn EMT licensing before enrolling at the paramedic level.
The curriculum must be at least at the level described in the 2009 National Emergency Medical Services Education Standards. The program will also include some state specific-content such as Oregon statutes and rules.
Paramedic programs include three components: didactic and skill instruction, hospital-based clinical experience, and field experience. The student will successfully demonstrate each skill in a lab or clinical setting before performing it in the field internship. State administrative code describes minimum standards for the internship experience. The intern is to complete at least eight calls in each of the following: respiratory, cardiac, trauma, and general medical.
The Health Authority has provided a list of approved programs (Provider Partner Resources).
All Oregon paramedic programs are accredited by Commission on Accreditation of Allied Health Education Programs (Find An Accredited Program/). CAAHEP accreditation has become important for all paramedic students who seek national certification after graduation – in other words, for most students nationwide. The national certification agency can also accept education completed through programs that hold Letters of Review; this signifies that they have taken satisfactory initial steps.
Examination Requirements
Prospective paramedics must pass cognitive and practical skills examinations. Oregon uses examinations developed by the NREMT. The first step is to create an account (https://www.nremt.org).
The practical examination, in its current format, includes twelve skills, among them intravenous therapy, dynamic cardiology, and pediatric ventilatory management. The NREMT has provided skill sheets for each skill that may be tested (https://www.nremt.org/exam_coord_man). In 2017, the examination will change to better reflect the way advanced life support skills are integrated in the real world. There will be some differences in skills tested.
Oregon candidates are directed to register for the practical examination through the NREMT website (https://www.nremt.org/candidate locate exam). They may take the examination in Oregon or in another state ( https://secure.sos.state.or.us). The NREMT has provided a search tool. Some states, however, close their practical examinations to outsiders. In this case, a search for psychomotor examinations hosted in the state may turn up no results.
The Oregon practical examination currently costs $290. Re-examination costs $100.
The cognitive examination is computer adaptive. The candidate will have 80 to 150 questions covering a wide range of paramedic-level emergency care situations, from trauma to obstetrics. An approved candidate can select from sites around the nation. The examination currently costs $110 per attempt, but will increase to $125 in 2017.
The emergency medical services provider will keep the qualifying EMT license active until such time as he or she completes the paramedic examination process.
The Application Process
An in-state student can expect his or her school to provide substantial guidance in the application process. The course director is responsible for submitting various documents.
The licensing agency requires applicants who have lived outside Oregon for 60 or more consecutive days during the prior five years to have fingerprint-based criminal background checks. The requirement applies to some applicants who have worked in or attended school in other states, but not to those who are considered commuters (http://public.health.oregon.gov/EMS Finger Print Form). The vendor is Fieldprint. Fingerprint forms can be found on the website of the Health Authority (Finger Print Forms) Applicants should wait to submit fingerprints to Fieldprint until after they have submitted their applications. There is a $44.50 fee.
Licenses are renewed biennially.
Out-of-State Paramedics
A Nationally Registered Paramedic may apply for license by reciprocity. In order to be eligible for a permanent license, a reciprocity candidate must show evidence of holding a degree at at least the associate's level or having worked at the paramedic level for three out of the five years prior. The licensing agency can accept experience gained in another state or in the military.
Reciprocity applicants will include copies of their National Registry cards and CPR certification. The licensing agency will require an endorsement form from any state where a license has been held. The applicant will also include a copy of the license.
In some cases, a provisional license can be issued to an out-of-state licensee who has not yet earned an associate's degree. The paramedic must be able to earn the degree within two years. He or she must have the recommendation of a past medical director. The provisional license is granted only in cases where there is a medical service that has extended a conditional offer or expressed intent to hire. The medical director must be willing to protocol.
Out-of-state paramedics should initiate the process by submitting a request for a reciprocity application packet (public.health.oregon.gov/EMS Training Certification). Reciprocity instructions are found on the same page of the website as the application request.
Total fees for application and licensure come to $344.50; this includes the $44.50 background check fee.
The licensing agency can accept a recent DD-214 (indicating military discharge) in lieu of a background check.
Additional Information
Paramedic licensing information is available from the Oregon Emergency Medical Services and Trauma Systems Program (public.health.oregon.gov/). EMS and Trauma Systems can be reached by telephone at 971-673-0520. Statutes and rules can be found on the website of the Oregon Health Authority (http://public.health.oregon.gov/rules).
Paramedics may wish to join the Oregon EMS Association, a state professional organization (http://oregonems.org).