Paramedic License Requirements in Oklahoma
Oklahoma paramedics are licensed by the Oklahoma State Department of Health. They earn national certification through the National Registry for Emergency Medical Technicians en route to state licensure. The state now requires that they maintain their national NREMT credential.
Paramedics work under ongoing medical control.
Select an Oklahoma Paramedic Topic:
Paramedic Education Standards in Oklahoma
Students pursue Emergency Medical Technician/ Basic Life Support training before paramedic training.
<!- mfunc feat_school ->
Featured Programs:
Sponsored School(s)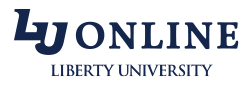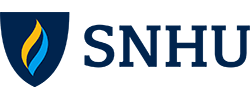 <!- /mfunc feat_school ->
A prospective paramedic will complete an approved, accredited paramedic program. Eligibility for national certification now depends on program accreditation status. Programs must be accredited by the Commission on Accreditation of Allied Health Education Programs, or, at minimum, actively seeking accreditation. The CAAHEP website lists ten accredited Oklahoma programs (https://www.caahep.org/). Programs are offered by a variety of institutions, including universities and technology centers. Program completion may result in a certificate or associate degree. Associate programs include some general studies.
Oklahoma programs are also subject to state oversight. The Oklahoma EMS Consensus Group published a new set of educational guidelines in 2011 (ok.gov/health / Protective Health Emergency Systems / EMS Division / Education). The guidelines were based on new national standards, but minor additions were made at the state level.
Programs are competency-based. Program length will vary somewhat from program to program. The EMS Consensus Group included a recommended program outline that included 1,053 total hours: 426 class hours, 235 lab hours, and 392 clinical hours.
Preparatory coursework at the paramedic level includes topics such as communications, workplace safety, and documentation. Among the major topics are pathophysiology, assessment, pharmacology, medicine, trauma, EMS systems, and special populations. Medicine is a broad area, comprised of many topics; among them are neurology, immunology, toxicology, endocrine disorders, and infectious diseases.
Anatomy and physiology is not included in the total. However, a student will take anatomy and physiology as either prerequisite or co-requisite coursework.
The Department of Health has published NREMT pass rates for Oklahoma programs (ok.gov/health / Protective_Health/Emergency_Systems / EMS Division / Education). In 2014, the state average was very near the national average.
The Examination Process
A prospective paramedic will need to pass two examinations: a practical examination and a cognitive examination. The candidate can initiate the process by creating an account with the NREMT.
The prospective paramedic will submit an application to the State Department of Health before registering for the practical examination. Though the practical examination is subject to national standards, it is administered at the state level. Approved Oklahoma candidates register for their practical examinations through Career Tech.
The practical examination is administered approximately once a month (okcareertech.org / educators / assessments and testing / health certification project hcp / ems als psychomotor). The test site varies. Registration is due several weeks in advance. The fee for the initial test is included in the $210 license application fee. A candidate who needs to be re-examined will pay $100 for a full retest or $50 for a partial retest. In some cases, a candidate may be able to retest the same day. However, this is not guaranteed.
The National Registry has provided resources to help candidates prepare for the practical examination (https://www.nremt.org/).
The computer-delivered cognitive examination is available on an ongoing basis at sites around the nation. The candidate may, however, need to initiate the process well in advance. The National Registry will determine eligibility before issuing an ATT. As of 2016, the fee is $110. It will increase to $125 in 2017.
The Application Process
In-state candidates submit their license applications before examination. A candidate who successfully completes the examination process during the allotted time can expect a license to be issued.
Application forms can be downloaded from the website of the State Department of Health (ok.gov/health / Protective Health / Emergency Systems / EMS Division / EMS Personnel Licensure Registration Certification).
The applicant will include a copy of his or her National Registry card.
The current application includes a document about medical control and a notation that this information must be read and understood.
An applicant who has had a felony conviction will be required to furnish supporting documents.
The total fee at the paramedic level is $210; this is nonrefundable.
Applications are to be mailed to the OSDH Emergency Systems office in Oklahoma City.
License Renewal
The renewal period is generally two years, though the initial licensing period may be shorter or longer.
Renewal applicants are directed to provide copies of their National Registry certification.
Some professionals who were licensed in 2010 or earlier continue to renew their licenses without National Registry certification. These paramedics must meet state-mandated training and continuing education requirements.
Inter-facility Transport Paramedics
According to Oklahoma Administrative Code 310:641-3-43, inter-facility transport services that hold licensing as specialty care ambulance services must utilize paramedics who have completed approved post-paramedic training, for example, Critical Care Paramedic (CCP). Skills are to be assessed periodically.
Additional Information
Oklahoma Emergency Systems is under the banner of the State Department of Health (ok.gov / Emergency Systems / EMS Division). Emergency Systems can be reached by telephone at (405) 271-4027 or by email at 'esytems at health.ok.gov'.
Licensure is governed by statutes and rules (ok.gov / Emergency SystemS / EMS Division / Statutes Rules Regulation Legislation). Prospective licensees should be aware that there are periodic changes.
The Oklahoma EMT Association is an additional professional resource (oemta.org). OEMTA provides continuing education and other resources; the website includes an online forum.