Paramedic Certification Requirements in Ohio
Ohio paramedics are certificated by the Ohio Division of Emergency Medical Services. The credential is awarded on the basis of education, examination, and background screening.
Select an Ohio Paramedic Topic:
Paramedic Education Requirements in Ohio
Like other states, Ohio has an approval process for EMS programs operating within its borders. Ohio programs meet the 2009 National EMS Education Standards. They are taught by state-certificated instructors (http://codes.ohio.gov/oac/4765-18).
Programs may either 1) include EMT and EMT-I training or 2) require that students have already completed these training as prerequisites (http://codes.ohio.gov/orc/4765.16).
<!- mfunc feat_school ->
Featured Programs:
Sponsored School(s)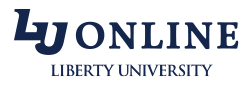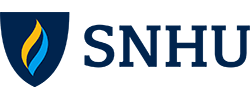 <!- /mfunc feat_school ->
The following are among the topics that will be covered:
Medical terminology
Airway procedures
Pharmacology
Trauma, including trauma triage
Medicine, including chest compression devices
Assessment
Shock and resuscitation
The paramedic program will include a minimum of 500 combined didactic and laboratory hours and 400 combined clinical and field hours. Programs may be considerably longer.
Ohio requires paramedic programs to seek national accreditation by the Committee on Accreditation of Educational Programs for the Emergency Medical Services Professions (CoAEMSP). This has become the standard in most parts of the country. In order for a graduate to be eligible for national certification, he or she must complete a program that is currently accredited or that holds a Letter of Review; the latter is indication that a program has successfully taken the initial steps toward accreditation.
Prospective students can find accredited programs on the CAAHEP website (https://www.caahep.org/). The directory currently lists 23 accredited programs that can accept new students. Programs are offered at the certificate and associate levels.
Students can expect that any accredited program will provide paramedic education at the nationally accepted standard. Before students begin an internship, they will have clinical experiences with a variety of populations and medical needs; internship generally takes place in a hospital setting.
The Division of Emergency Medical Services has a search tool to find approved EMS educational programs (https://services.dps.ohio.gov/EMSSchools/TrainingFacility/). Prospective students will need to click "program details" to see whether the school offers a program at the paramedic level.
Examination Requirements
Ohio utilizes examinations developed by the National Registry of Emergency Medical Technicians. The National Registry examination process has two components: cognitive and psychomotor (or practical skill) examination. The two examinations are administered separately.
The psychomotor examinations tests skills such as patient assessment and cardiac management. The National Registry has provided worksheets with step-by-step breakdown of key skills (https://www.nremt.org/Document/emr-emt-psychomotor-exams). A new scenario-based version debuts in 2017. The NREMT website also includes an overview of the new examination.
The Division notes that the instructor or course coordinator should provide information about registering for the examination. The NREMT website also has a search function to locate upcoming psychomotor examinations. Some Ohio examinations are displayed. (Some examinations may not show up on the list; the usual reason is that they are closed to all but a portion of applicants.)
The cognitive examination covers a range of medical and trauma-related emergencies, including obstetrics; 15% of the test is concerned with pediatric emergency. The cognitive examination is available at Pearson assessment centers throughout the nation. It is computer-delivered. The candidate will need to apply through the NREMT and have his or her eligibility confirmed. The examination fee is currently $110.
A candidate is allowed no more than three attempts before additional training is required (http://codes.ohio.gov/orc/4765.29).
Background Check Requirement
The Division requires fingerprint-based criminal background checks, processed by the Bureau of Criminal Investigation (BCI). Fingerprints can be made at any of many Ohio sites; they are transmitted electronically via Webcheck. The prospective licensee can visit the attorney general's website for a list of participating sites (http://www.ohioattorneygeneral.gov/Business/Services-for-Business/WebCheck/Webcheck-Community-Listing). The completed Webcheck is to be sent to the Ohio Division of EMS; the Division notes that the address must be reported correctly. Questions about the WebCheck process can be directed to (877) 224-0043.
The Application Process
Ohio has an online EMS application process for initial licensure (https://www.ems.ohio.gov/certifications-initial-ems.aspx#gsc.tab=0). The program will provide the applicant with information necessary to submit the application.
Out-of-State Paramedics
Reciprocity is based on National Registry certification.
Professionals who have allowed national certification to lapse are directed first to reinstate it (https://www.ems.ohio.gov/certifications-reinstatement-emsProvider.aspx#gsc.tab=0).
The Division has provided reciprocity application forms (http://www.ems.ohio.gov/ems_forms.stm). The application fee is $75.
Renewal Requirements
Ohio paramedic licenses are renewed every three years. There are multiple pathways. A candidate who holds current NREMT certification will have fulfilled most renewal requirements but will also need to complete approved trauma triage and transportation protocols.
The paramedic may also qualify on the basis of examination or on the basis of 86 hours of continuing education, provided that the education either includes a refresher course or includes coursework in specific mandated areas. The licensing agency places limits on the number of examination attempts.
There are advantages to maintaining national certification. There are many other states that either require certification for initial licensure or require it of all out-of-state candidates. Maintaining current NREMT status can make it easier to attain a credential in a new state.
Additional Information
The Division of Emergency Medical Services is under the banner of the Ohio Department of Public Safety. The Division can be reached by telephone at (614) 466-9447 or (800) 233-0785. An email directory is available online (https://ems.ohio.gov/about-directory.aspx#gsc.tab=0).
The Ohio Association of Emergency Medical Services is an additional professional resource (http://www.oaems.org).