Paramedic License Requirements in North Dakota
North Dakota paramedics are licensed by the Division of Emergency Medical Services and Trauma (DEMST); the Division is a part of the Department of Health.
State licensure is based primarily on third party certification by the National Registry of Emergency Medical Technicians (NREMT).
An individual will be credentialed first at the Emergency Medical Technician (EMT) level. This is a standard requirement around the nation; a person must be certified or licensed at this level before he or she can take the NREMT paramedic examination.
An EMT or paramedic must meet the physical requirements described by the National Highway Traffic Safety Administration in its functional job analysis.
<!- mfunc feat_school ->
Featured Programs:
Sponsored School(s)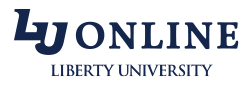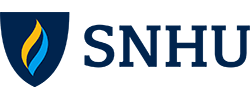 <!- /mfunc feat_school ->
Select a North Dakota Paramedic Topic:
Paramedic Educational Standards
Prospective paramedics will complete programs that meet standards set by the U.S. Department of Transportation (USDOT) and that will qualify them to test for certification through the National Registry. Programs have recently transitioned from the National Standard Curriculum.
Students will need to select programs that are accredited or have been awarded Letters of Review by the Committee on Accreditation of Educational Programs for the Emergency Medical Services Professions (CoAEMSP); this has recently become a National Registry eligibility requirement. North Dakota boasts programs in Bismarck, Fargo, Jamestown, and Minot (https://www.caahep.org/). Most programs are housed in colleges. Students have the option of earning associate's degrees in conjunction with their credentials.
North Dakota, like other states, has an approval process for paramedic programs operating within its borders. Approval is based on many factors, including resources and student outcomes. Among the minimum standards: At least 70% of students who complete the program must be certified by the National Registry or licensed by the Department within a two-year period.
Admission is selective, but the criteria varies from school to school. Test scores may be a part of the evaluation process. The student may complete both an essay and an interview.
DEMST notes that paramedic programs are approximately 1,200 hours; this is in addition to the 150 hours required at the EMT level. Paramedic programs teach advanced emergency medical service skills such as endotracheal airway management and pharmacology. They include significant field experience. The Division has provided a list of skills that may fall within a paramedic's scope of practice (https://doh.sd.gov/documents/EMS/BLS_ScopeofPractice.pdf).
Graduates can be issued temporary certification pending examination. An individual who holds a temporary certificate cannot be the primary care provider; he or she must be under the direct supervision of someone who holds at least the same level of license.
The Examination Process
National registry certification is dependent on successful performance on two examinations.
One examination tests actual paramedic skills. The NREMT refers to it as psychomotor examination; North Dakota refers to it as a practical test.
According to state code, individual training programs may apply for the privilege of conducting practical examinations.
Currently, the examination is offered at the Law Enforcement Training Academy in Bismarck four times per year. The Division has posted a list of upcoming practical examination test dates and registration deadlines (https://www.health.nd.gov/epr/emergency-medical-systems/emergency-medical-services-system/ems-education/). Applications must be postmarked approximately five weeks in advance of testing. The applicant will need to provide an NREMT applicant number and North Dakota EMS number as well as information about his or her training program.
Some sites will allow a candidate who fails three or fewer stations to retest those stations on the same day. In all cases, a candidate who misses more than three will need to schedule a second examination on a subsequent test day.
A candidate registering for the examination in Bismarck will pay $25 for a first attempt. A candidate who must retake the full examination will pay $225. A candidate who needs to register for a partial retake (three or fewer stations) will pay $20 per station. Fees are subject to change.
The other examination tests paramedic knowledge and understanding; it is delivered via computer at sites around the nation. The fee is currently $110; the Division has advised candidates that this will increase to $125 in 2017.
Initial registration can be carried out online (https://www.nremt.org). Once authorized, a candidate can schedule through Pearson VUE.
The Division has provided a list of North Dakota Pearson Vue sites (https://www.health.nd.gov/epr/emergency-medical-systems/emergency-medical-services-system/ems-education/). There are assessment centers located in the following cities:
Bismarck
Devil's Lake
Dickinson
Fargo
Jamestown
Minot
Williston
There is also an assessment center in East Grand Forks, Minnesota.
Individuals who have created Pearson accounts can use website tools to check that the particular NREMT test that they wish to take is available at the selected center (https://www2.pearsonvue.com/testtaker/registration/SelectTestCenterProximity/NREMT/11815).
The Application Process
The education and application process are interconnected. The course coordinator will submit the registration form to the licensing agency.
Registration forms are available on the DEMST website (https://www.health.nd.gov/epr/emergency-medical-systems/emergency-medical-services-system/ems-forms/).
Applicants who have had felony convictions or adverse actions against licenses will need to provide supporting documents.
A North Dakota paramedic will submit a form to the licensing agency for each place of employment.
Recertification
Licenses are issued for two years at a time. Paramedics must meet NREMT recertification requirements.
The North Dakota expiration date will be slightly later than the NREMT expiration date; this is by design.
Community Paramedicine
North Dakota is exploring the use of community paramedics to reduce need for emergency care. The state has solicited applications for pilot projects. At least one North Dakota school is currently seeking approval for a community paramedicine program.
Additional Information
Licensing information is available from the Division of Emergency Medical Services and Trauma (http://ndhealth.gov/EMS/). The Division of EMS and Trauma can be reached by telephone at 701-328-2388 or by email at 'dems at nd.gov'. Additional email addresses are available on the contact page (http://ndhealth.gov/EMS/contact.html).
Licensing requirements are described in Article 33-36 of North Dakota Administrative Code (http://www.legis.nd.gov/information/acdata/html/33-36.html).
The North Dakota EMS Association is an additional professional resource (www.ndemsa.org).