Paramedic Requirements: This is How to Become an Emergency Medical Technician-Paramedic in North Carolina
North Carolina paramedics are under the jurisdiction of the Office of Emergency Medical Technicians (OEMS). The official title is Emergency Medical Technician-Paramedic, or EMT-P.
Prospective paramedics complete an approved educational program and then go through an examination process. North Carolina does not require prospective paramedics to become nationally certified. However, this is an option – and one that will enhance mobility.
Select a North Carolina Paramedic Topic:
North Carolina Emergency Medical Technician-Paramedic Education Standards
Paramedic programs meet standards set at the state level. Administrative code describes minimum requirements for staff qualifications and equipment access as well as for student competency.
<!- mfunc feat_school ->
Featured Programs:
Sponsored School(s)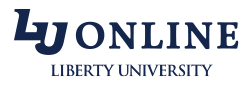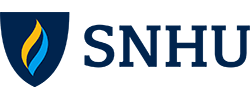 <!- /mfunc feat_school ->
Education will begin at the EMT level. The student must complete EMT requirements before beginning clinical studies at the paramedic level. The Office of Emergency Medical Services recommends a year of Emergency Medical Services (EMS) experience but does not mandate it.
Prospective paramedics should be aware that academic requirements are somewhat higher at the paramedic level than at the EMT level. The paramedic will take anatomy and physiology as either prerequisite or co-requisite coursework; this coursework must, at minimum, meet standards of the North Carolina Community College System Continuing Education Master Course List. North Carolina requires paramedics to have education at the level of high school graduation or GED but does not require them to have met this requirement prior to entering the program. The state also sets minimum levels of proficiency in core academic subjects. The student will need to demonstrate reading and writing ability at the post-secondary level. Literacy skills can be demonstrated in various ways: by scoring satisfactorily on the ASSET, COMPASS, or HOBET or by placing into or completing college level reading and writing coursework. The licensing agency notes that remedial college courses do not qualify as college courses.
Schools may, at their discretion, admit students who have not yet met the language proficiency requirement if they are able to provide tutoring or appropriate co-requisite coursework. Math requirements are somewhat lower but must be at least high school level. Again a student may meet the requirement through testing or through college coursework.
Students will begin their paramedic studies with didactic instruction. They will also complete a clinical component and a field experience.
OEMS has provided North Carolina schools with a curriculum outline (https://info.ncdhhs.gov/dhsr/EMS/credcomp.htm). The recommendation is for at least 596 hours of didactic coursework; the 596 hours includes practical and written evaluation and remediation.
A student will need to secure the recommendation of the lead instructor before beginning the clinical component. A student can generally expect the clinical component to be at least 200 hours; the field experience, at least 300.
North Carolina OEMS has identified a number of skills that must be carried out during clinical work and fieldwork.
The check sheets that a student is to be evaluated by are to, at minimum, meet criteria set by the National Registry of Emergency Medical Technicians.
North Carolina has 11 paramedic programs that are accredited by the Committee on Accreditation of Educational Programs for the Emergency Medical Services Professions (https://www.caahep.org/). The state boasts an additional 23 programs that hold Letters of Review. Either status can qualify graduates to take national certification examinations.
Students have the option of earning an associate's degree. This entails taking a few extra courses that are not directly related to emergency medical services. The degree can mean better prospects down the road. It can also enhance communication and critical thinking abilities.
The Examination Process
Practical skills testing is a component of North Carolina educational programs; cognitive testing takes place later. A paramedic can be credentialed, however, on the basis of practical evaluation that was separate from education.
North Carolina offers a state-constructed written examination. According to 10A NCAC 13P .0502, personnel can be licensed on the basis of the OEMS written examination or on the basis of another equivalent written examination that has been approved by the OEMS (https://info.ncdhhs.gov/dhsr/EMS/rules.html).
Registration for the state-constructed written examination takes place through the Credentialing Information System (CIS). There is no fee for a North Carolina graduate to take this examination.
Students who graduate from programs that are CAAHEP-accredited or seeking accreditation have the option of taking a national certification examination. Certification is granted by the National Registry of Emergency Medical Technicians (referred to as the NREMT or the National Registry). Individuals who seek certification will create profiles through the NREMT website (https://www.nremt.org). Course completion must be documented before an ATT can be issued. It may be necessary to request this documentation from the program; procedures will vary. The NREMT currently charges a $110 fee for each examination attempt. A candidate will be allowed to self-schedule the written examination through Pearson VUE.
National certification makes it easier to become credentialed in a new state. Many states do not accept state licensing for reciprocity. Initial certification is based on passing practical and cognitive examinations and having an acceptable legal background. The NREMT website includes descriptions of required skills (https://www.nremt.org/EMT/Certification).
Recognition of Out-of-State Credentials
Out-of-state paramedics may be credentialed on the basis of NREMT certification or licenses held in other states.
An applicant who is not enrolled in a North Carolina EMS program must either reside in North Carolina or be affiliated with a North Carolina EMS provider (https://info.ncdhhs.gov/dhsr/EMS/ems.htm).
The Application Process
The education, examination and application process are closely entwined, at least for those who complete North Carolina programs. Data is entered into the online CIS system (https://www.emspic.org/applications/cis).
An out-of-state applicant will need to complete an online profile through the CIS system, then submit a 'Legal Recognition Application'.
In some cases, a North Carolina Emergency Medical Services licensee will need to submit an application for legal recognition in order to achieve credentialing at a new level. This will not be required in cases where the individual is registered to take the state exam (https://info.ncdhhs.gov/dhsr/EMS/ems.htm).
Out-of-state applicants will submit copies of their credentials. Those who are licensed in other states will submit license verification forms.
The licensing agency requires fingerprint-based background check of applicants who have not resided in the state for five years.
Additional Information
Information about paramedic credentialing is available from the Office of Emergency Medical Services (http://www.ncems.org). Applicants with questions may call 919-855-3956.
The Professional Fire Fighters and Paramedics of North Carolina is a state professional association (https://www.pffpnc.org/).