NY Paramedic License Requirements: How to Become an Advanced Emergency Medical Technician – Paramedic in New York
New York paramedics are licensed by the Bureau of Emergency Medical Services (BEMS). The full title is Advanced Emergency Medical Technician-Paramedic, or AEMT-P — this is not a title that is in common use around the country.
The New York licensing process parallels that of many other states, but there are significant differences. New York has its own examination process.
The New York Bureau may grant reciprocity on the basis of licensure in any other state, but does impose additional requirements.
Select a New York Paramedic Topic:
<!- mfunc feat_school ->
Featured Programs:
Sponsored School(s)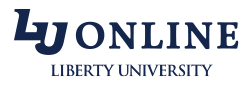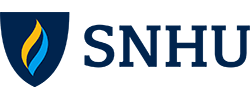 <!- /mfunc feat_school ->
Educational Standards
A New York student must complete a program that has been specifically approved to operate within the state. New York programs meet curriculum requirements described in state law. Programs are now based on the 2009 National EMS standards.
The paramedic must meet functional job requirements. In some sense, these are prerequisite skills. Among them are the ability to bend and stoop, lift 125 pounds, and perform ratios and math computations quickly.
Paramedic training builds on basic EMT training. EMT training is about 150 – 190 hours; paramedic training, about 1,000 – 1,200. Paramedic credentials are frequently, though not always, earned in conjunction with an associate's degree.
Prospective paramedics should expect not only a lengthier program but a more competitive process. New York currents boasts only 6,912 AEMT Paramedics compared to 38,824 at the EMTs at the basic level (http://www.health.ny.gov/professionals/ems/stat.htm).
The Bureau has provided a list of approved course sponsors (http://www.health.ny.gov/professionals/ems/training.htm).
A prospective student can consult the website of the Commission on Accreditation of Allied Health Education Programs (CAAHEP) to see which New York programs are nationally accredited and which hold Letters of Review (https://www.caahep.org/). A Letter of Review, granted by the Committee on Accreditation of Educational Programs for the Emergency Medical Services Professions (CoAEMSP), signifies that a program has taken the first steps toward accreditation.
Accreditation is not expected at the lower EMT levels. A student who enrolls in an EMT course, intending to enroll in a separate program at the paramedic level, should not expect CAAHEP/ CoAEMSP status.
The Examination Process
The prospective paramedic will need to complete a two-step examination process. The first examination involves carrying out actual duties.
The course instructor will inform students when the practical examination will be held. The graduate is expected to pass the practical examination within a year of the time that he or she passed the final written examination (administered as part of the course).
The practical examination is based on national standards. Paramedic students are directed to the National Registry for skills examination sheets (http://www.health.ny.gov/professionals/ems/course_administration.htm).
An individual who fails a practical examination attempt will need to complete a refresher before testing again at the paramedic level. (The licensing agency does allow EMS professionals to make one attempt at a lower level practical examination if they fail the one at their level.)
The written examination follows the practical examination. Again, a student can expect his or her instructor to provide an examination date. The licensing agency will allow a candidate to make two attempts at the written examination before requiring a refresher course.
Examination requests can be in the 'forms' section of the website (http://www.health.ny.gov/professionals/ems/course_administration.htm).
The Department of Health has provided a list of upcoming written examinations (http://www.health.ny.gov/professionals/ems/certification/exam_registration.htm). A few sites offer on-site scoring. Registration must be received in advance.
The Application Process
Application forms can be found on the website of the New York Department of Health (http://www.health.ny.gov/professionals/ems/emsforms.htm).
Applicants will note the date that they will be taking required examinations.
An applicant can be denied licensure on the basis of any crime, whether misdemeanor or felony, but the circumstances and details will be reviewed on a case-by-case basis.
New York is piloting a program that allows for recertification on the basis of continuing education (without examination). Details are available from the Department of Health (https://www.health.ny.gov/professionals/ems/certification/cmerecert.htm). Paramedics typically recertify every three years. However, there are some circumstances where the timeline will be different.
Out-of-State Applicants
Reciprocity can be granted based on licensure in any U.S. state. The paramedic will need to have completed a program that met national standards.
The reciprocity candidate will also need to have completed written and practical examinations within the prior 18 months.
National certification may also qualify a paramedic for reciprocity, provided that the individual has met other requirements. According to instructions found in the current reciprocity packet, individuals who hold only national certification but who have taken practical and written examinations in the recent past may receive authorization to take New York tests; this is not, however, a guarantee. The qualifying program must have been completed outside New York. Otherwise, the individual cannot be considered under this pathway.
New York course sponsors can authorize reciprocity applicants to take the New York practical skills exam. (Successful candidates will be able to take the written examination at a later date.)
New York does not grant reciprocity based on out-of-state licenses that were themselves granted solely by reciprocity. The paramedic will need to have met requirements in the current state of licensure. This does not necessarily mean that the individual will have completed a full program in that state. However, he or she will have completed at least a refresher. Detailed instructions are available in the reciprocity information packet (http://www.health.ny.gov/professionals/ems/emsforms.htm).
Policies change periodically.
The licensing agency notes that out-of-state applicants can also be granted advanced placement in New York courses — but that this process is not considered reciprocity.
The list of approved sponsors includes institutions that offer refresher courses (http://www.health.ny.gov/professionals/ems/training.htm).
Community Paramedicine
New York is among the many states that have begun using paramedics to deliver community care (and thus reduce the need for emergency services). Interested individuals will find resources on the website of the New York Mobile Integrated Healthcare Association (http://nycommunityparamedicine.org/), a professional association specifically focused on integrating EMS with the broader healthcare system.
Additional Information
The Bureau of Emergency Medical Services and Trauma Systems is under the banner of the New York Department of Health (http://www.health.ny.gov/professionals/ems). The Bureau can be reached by telephone at 518-402-0996. Laws and regulations are available online (http://www.health.ny.gov/professionals/ems/policies_laws_regs.htm).