Paramedic License Requirements: How to Become a Paramedic in New Mexico
New Mexico paramedics are licensed by the Emergency Medical Systems Bureau, under the banner of the Department of Health. Their official title is Emergency Medical Technician-Paramedic, or EMT-P.
A paramedic must be at least 18 and must hold a high school diploma or GED. Many paramedics earn degrees in conjunction with their paramedic coursework. However, this is not mandatory.
A New Mexico EMT will simultaneously satisfy requirements for national certification and New Mexico licensure.
The Supplemental Emergency Medical Services Licensing Provisions include general/ physical requirements (http://164.64.110.239/nmac/parts/title07/07.027.0011.htm). The individual must be able to lift and carry 125 lbs. and must function efficiently through a full shift.
<!- mfunc feat_school ->
Featured Programs:
Sponsored School(s)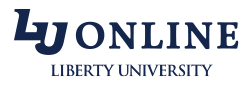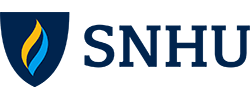 <!- /mfunc feat_school ->
Select a New Mexico Paramedic Topic:
New Mexico Paramedic Educational Standards and Options
A New Mexico paramedic student will need to complete a Bureau-approved program. In order to be approved, a program must be housed in a post-secondary institution and must be accredited or actively seeking accreditation. Additionally, it must be approved by the Joint Organization on Education (JOE).
The national accrediting agency for paramedic programs is the Commission on Accreditation of Allied Health Education Programs (CAAHEP). A program that has satisfactorily completed initial steps toward accreditation is issued a Letter of Review by the Committee on Accreditation of Educational Programs for the Emergency Medical Services Professions (CoAEMSP). Prospective students can search on the CAAHEP website for programs with either status (https://www.caahep.org/). Currently, there are four accredited programs and one program that holds a Letter of Review.
A New Mexico paramedic student will have a choice of earning a certificate, associate's degree, or bachelor's degree. The same school may offer more than one program option: for example, an Associate of Applied Science (AAS) or an Associate of Science (AS). Typically, the difference is in general studies and supporting coursework. Some general studies courses, however, have a bearing on the paramedic role and/ or on advanced healthcare roles. The longer AS program may, for example, provide significantly more anatomy and physiology.
Paramedic education builds on EMT training. An EMT program is much shorter. Entrance requirements are generally not as high.
The Paramedic Examination Process
New Mexico uses examinations developed by the National Registry of Emergency Medical Technicians.
The prospective paramedic will take a psychomotor examination, which includes stations where paramedic job skills must be performed. A task may include many steps. In addition to carrying out physical tasks, the paramedic will need to perform patient assessment and verbally manage both scene and patient. The National Registry has provided an overview (https://www.nremt.org/Document/emr-emt-psychomotor-exams).
The candidate will also need to perform satisfactorily on a computer adaptive cognitive examination. The candidate will apply online through the NREMT website and, once approved, schedule through Pearson VUE.
Both the National Registry and the New Mexico Bureau place limits on the number of times a candidate can test. New Mexico requires candidates to make their initial attempt within nine months of course completion and to complete the process and apply for licensure within 24 months of course completion.
The Background Check Process
The licensing agency requires background checks of all new applicants. The approved vendor is Gemalto Cogent. In-state applicants will have their fingerprints scanned. They will begin the process by registering through the Cogent website (https://www.aps.gemalto.com/index.htm). Alternatively, they may call 1-877-996-6277. They will then visit the selected site; a list of locations is available on the website (https://www.aps.gemalto.com/nm/index_NM.htm).
Applicants should wait until they are almost ready to submit their applications. Applications must be received within three weeks of the time fingerprints are scanned. The Department of Health has provided an instruction sheet (http://nmhealth.org/publication/view/help/1878).
The Application Process
Application materials can be downloaded from the Department of Health website (http://nmhealth.org/about/erd/emsb/emsl/).
Applicants are directed to provide copies of their current National Registry cards as well as the front and back sides of their CPR and Advanced Cardiac Life Support (ACLS) cards.
An in-state applicant will pay a nonrefundable $85 fee.
Applications are to be mailed to 'NM EMS Bureau Licensing' in Santa Fe.
The length of the initial licensing period will vary.
Out-of-State Paramedics
An out-of-state paramedic can be approved for reciprocity on the basis of either out-of-state licensure or National Registry status, provided that he or she can also document having completed a program that met accepted standards.
The reciprocity candidate will need to complete a transition exam. However, the applicant may be issued a temporary license to authorize practice pending transition examination and completion of the reciprocity process. The temporary license is valid for a maximum of six months. The applicant will need to keep the qualifying out-of-state or national credential active until such time as the reciprocity process is complete.
The Bureau of Emergency Medical Services reserves the right to ask for a demonstration of practical skills (http://164.64.110.239/nmac/parts/title07/07.027.0002.htm).
Applicants who are currently residing outside of New Mexico may elect to have their fingerprints made on traditional FD-258 cards, then sent to the approved vendor for processing. They will register with Cogent 3M before mailing the fingerprint cards (https://www.cogentid.com/nm/index_NM.htm). Cogent currently charges a $44 fee; this is in addition to any fee that may be charged by the fingerprinting agency. The New Mexico Bureau has provided the ORI number.
The Department of Health has provided a separate application form and instruction sheet for reciprocity applicants (http://nmhealth.org/about/erd/emsb/emsl). Out-of-state candidates remit $170 with their license applications.
Paramedic License Renewal
Licenses are renewed every two years. The paramedic must complete specific courses describe in state administrative code (http://164.64.110.239/nmac/parts/title07/07.027.0002.htm).
Requirements for Critical Care Transport Paramedics
New Mexico paramedics must complete additional Bureau-approved education in order to be authorized to work in the critical care transport specialty area (http://164.64.110.239/nmac/parts/title07/07.027.0011.htm). There are two types of program that may meet requirements: 'critical care transport paramedic' and 'critical care flight paramedic'.
The paramedic will need to pass an examination within one year of completing the qualifying course.
Community Paramedicine
Another area of specialization is community paramedicine. New Mexico is beginning to use community paramedics to meet unmet health needs. Some state colleges offer community paramedicine programs.
Additional Information
Information is available from the Emergency Medical Systems Bureau (http://nmhealth.org/about/erd/emsb/). The Licensing Coordinator can be reached by telephone at 505-476-8213.
The New Mexico Emergency Medical Technicians Association is not involved with the licensing process, but serves as an additional professional resource (http://www.nmemta.org).