Requirements for Paramedics: How to Become a Paramedic in New Jersey
New Jersey paramedics are under the jurisdiction of the New Jersey Office of Emergency Medical Services (OEMS). The New Jersey OEMS boasts being the oldest office of its type, having been established in 1967.
New Jersey has very specific education and examination standards. Out-of-state paramedics will be expected to meet similar but not identical standards; they may meet some requirements while working under provisional certification.
Select a New Jersey Paramedic Topic:
New Jersey Paramedic Education Standards
Like other states, New Jersey has an approval process for paramedic programs operating within its borders. Programs have two main components: didactic and clinical. The didactic portion must be offered by a post-secondary institution accredited by the New Jersey Commission on Higher Education. The clinical portion is to be offered by a mobile intensive care hospital. Clinical training will take place after the didactic portion but generally must be completed within 18 months. Programs must make academic counseling available.
<!- mfunc feat_school ->
Featured Programs:
Sponsored School(s)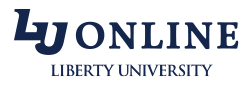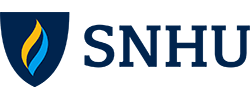 <!- /mfunc feat_school ->
Before beginning a paramedic program, a student must be in possession of a high school diploma or GED. The student must have completed Emergency Medical Technician (EMT) training. Additionally, he or she must be at least eighteen years of age. The student will need to retain EMT and CPR certifications throughout the duration of the program and will need to be accepted by an appropriate institution for sponsorship.
The student will complete the clinical portion of the program under sponsorship. The clinical portion must comprise at least 700 hours. Experiences will be varied. The Department has set minimum hours to be served in various medical settings; for example, 100 hours are to be spent in an emergency room setting and eight hours in a cardiology lab. There will be at least 400 hours of actual field experience. The student can expect evaluations at multiple points along the way.
Regulations specify the skills that a clinical student must perform and the minimum number of times he or she is expected to perform them. Although requirements are very specific, the Department can consider waivers in cases where a student does not have the opportunity to perform all skills the requisite number of times.
All four approved New Jersey paramedic programs are accredited by the Commission on Accreditation of Allied Health Education Programs, or CAAHEP; this accreditation has become important throughout the nation. Programs may result in either a certificate or associate degree. Some programs are offered through cooperation among multiple institutions.
The Examination Process
New Jersey utilizes examinations developed by the National Registry of Emergency Medical Technicians, or NREMT. A candidate who successfully completes the examination process will be eligible for both New Jersey certification and national certification. (National certification is the foundation for licensure in many states, though paramedics must complete the licensing or certification process in each intended state of practice.)
An individual will need state approval. The examination eligibility application will be signed by the EMS educator and the medical director.
The prospective paramedic must complete a cognitive examination as well as a practical examination. The cognitive examination is computer-delivered and therefore can be offered on an ongoing basis at many sites nationwide. An approved candidate will receive an ATT and scheduling directions.
New Jersey OEMS may grant reasonable accommodations on the written examination based on learning disability in areas such as reading comprehension or decoding. Documentation is to be provided at least 30 days in advance.
The candidate will receive examination results from the NREMT.
Background Requirements
While an individual with a criminal background may be allowed to begin a training program, criminal history must be evaluated before the person can be approved to take the certifying examination. The program is responsible for providing paperwork to any students who answer "yes" to criminal history screening. Paperwork is to be submitted 60 days in advance of examination. Certification will be denied on the basis of convictions of crimes or disorderly persons offenses, unless OEMS grants a waiver.
The Application Process
An in-state student can expect his or her program to provide support with the application process.
The licensing agency requires the following certifications: 1) CPR 2) Advanced Cardiac Life Support (ACLS), and 3) Pediatric Advanced Life Support (PALS) or Pediatric Education for Prehospital Professionals (PEPP).
The successful candidate will receive a New Jersey certification card.
New Jersey paramedic credentials expire on fixed dates. Initial certification may be granted for 24 to 30 months.
Recertification
Paramedics are expected to complete a minimum of 48 hours of continuing education during each 24 month renewal period. They need the endorsement of a sponsoring mobile intensive care hospital. The medical director will need to determine that skills are adequate.
Reciprocity
New Jersey can grant reciprocity on the basis of either out-of-state licensure or NREMT certification. The reciprocity candidate will need to be sponsored by a mobile intensive care hospital.
A paramedic who is not nationally certified must attempt the certification examination within six months of provisional licensing. A paramedic whose program included fewer training hours than what is normally required in New Jersey may complete the required clinical experience under the auspices of his or her sponsoring hospital.
Reciprocity forms and verification forms are available for download from the Department of Health website (http://web.doh.state.nj.us/apps2/forms/subforms.aspx?pro=ems#new-provider). The applicant will attach copies of CPR/ ACLS certification cards and other qualifying documents to his or her application.
Requirements for Paramedic Educators
New Jersey has also set minimum standards for didactic coordinator and EMS educator. Positions are generally available only to professionals who are 1) licensed as paramedics or RNs 2) hold degrees at at least the associate's level, and 3) have several years of experience in mobile intensive care. However, if a professional can document sufficient previous experience educating paramedics, the experience may be accepted in lieu of a college degree.
Additional Information
Credentialing information is available from the Office of Emergency Medical Services (http://www.state.nj.us/health/ems/). New Jersey OEMS can be reached by contact form (http://www.state.nj.us/health/ems/feedback.shtml) or by telephone at (609) 633-7777.
Paramedics may wish to join professional organizations such as the New Jersey Chapter of the Professional Emergency Services Association (http://www.pemsanj.com/about_pemsanj.htm).
The New Jersey Association of Paramedic Programs is an additional source of information (http://www.njmedics.com/index.cfm). The site includes a number of resources including articles about community paramedicine.