Paramedic License Requirements: How to Become a Paramedic in New Hampshire
New Hampshire paramedics are licensed by the Bureau of Emergency Medical Services. The Bureau is under the banner of the Division of Fire Standards and Training & Emergency Medical Services; this is part of the Department of Safety.
A paramedic must be nationally certified by the National Registry of Emergency Medical Technicians before he or she can be licensed in New Hampshire. This means that the prospective paramedic will need to complete an accredited educational program and then pass cognitive and practical examinations.
The prospective New Hampshire paramedic will need to complete additional state-specific requirements. The purpose is to ensure that providers are familiar with their scope of practice and with the protocols they will work under. The Divisions notes, in a licensing brochure, that New Hampshire providers may perform some skills that are not covered in national standards or curricula (http://www.nh.gov/safety/divisions/fstems/ems/forms.html#licensing).
Until recently, New Hampshire paramedics were licensed as EMT-Paramedics; the new license is simply 'Paramedic'. The new license represents new standards. However, paramedics still begin their education at the EMT level.
<!- mfunc feat_school ->
Featured Programs:
Sponsored School(s)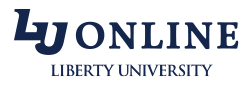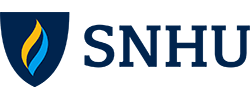 <!- /mfunc feat_school ->
Select a New Hampshire Paramedic Topic:
Paramedic Education Standards in New Hampshire
Paramedic programs are state approved and nationally accredited.
The national accrediting agency for paramedic programs is the Commission on Accreditation of Allied Health Education Programs (CAAHEP). In order to be certification qualifying, programs must be accredited or seeking accreditation; programs that have taken steps toward accreditation are designated as having "Letters of Review".
The CAAHEP website lists two accredited New Hampshire programs (https://www.caahep.org/); one awards a certificate, the other an associate of science (AS) degree. The timeframe will be approximately 16 to 21 months. The associate's program includes supporting coursework such as communications and psychology; it awards significantly more college credit.
Paramedic students who begin studies on or after August 1, 2016 will create psychomotor competency portfolios as they progress through the program. (Psychomotor is the term the national certification agency uses for practical skills.)
The Bureau Educational Specialist can provide an overview of paramedic programs in New Hampshire (http://www.nh.gov/safety/divisions/fstems/ems/faq.html).
The National Certification Process
National certification is dependent on successful performance on psychomotor and cognitive examinations.
The psychomotor examination tests practical skills, for example, static and dynamic cardiac management. The NREMT has provided skills worksheets (https://www.nremt.org/Document/emr-emt-psychomotor-exams) as well as an overall summary of what to expect.
A New Hampshire candidate submits an application to the Department before taking the practical examination. The Bureau lists upcoming New Hampshire advanced EMT/ paramedic practical examinations, along with registration deadlines; paramedic candidates should consult the ALS list (https://www.nh.gov/safety/divisions/fstems/EMSCourses.html). The page also includes a link to the online registration form.
Currently, the examination is offered at two Manchester sites: the New England EMS Institute and New Hampshire CPR Safety Services. The examination is typically available at each site on at least a monthly basis. Candidates will need to register with the exam coordinator as well as the Bureau. They can visit the websites of individual providers for additional information.
New England candidates currently pay $200 to $225 for practical examination. Candidates may opt to register for a review session; this will entail additional fees.
Policies may vary slightly from provider to provider, though each must comply with requirements set by both the New Hampshire government and the NREMT.
The NREMT is making changes to the examination; the new scenario-based psychomotor examination will debut in 2017.
The cognitive examination is computer adaptive. The prospective paramedic can apply for examination and certification through the NREMT website. The NREMT will need to confirm that the applicant has completed a qualifying course. An otherwise qualified applicant who pays the $110 examination fee will be issued an ATT that authorizes self-scheduling through Pearson VUE. The examination is available on an ongoing basis at sites around the nation. The ATT grants a 90-day eligibility window.
New Hampshire programs have made public their student pass rates on each of the required national examinations.
Additional Licensing Requirements
New Hampshire paramedics must be affiliated with EMS units at the time of licensure.
Prospective paramedics must complete New Hampshire scope of practice module programs. They can check the Department of Safety website for upcoming stand-alone scope of practice modules (http://www.nh.gov/safety/divisions/fstems/ems/training/course_and_exam.html). The module can be completed in one day.
The candidate will also complete a protocol examination.
The License Application Process
Application forms can be downloaded from the website of the New Hampshire Department of Safety (http://www.nh.gov/safety/divisions/fstems/ems/forms.html#licensing).
Applicants are directed to include their protocol examination certificates and copies of their National Registry certification.
They will list their primary affiliation and their other affiliations (if applicable).
New Hampshire does not charge a fee for provider licenses.
License Renewal
Renewal is dependent on NREMT and completion of state-specific requirements.
The Bureau of Emergency Medical Services notes that the amount of continuing education required is under the control of the National Registry (http://www.nh.gov/safety/divisions/fstems/ems/training/index.html).
Additional Information
Paramedic licensing information is available from the Bureau of Emergency Medical Services (http://www.nh.gov/safety/divisions/fstems/ems/index.html).
The licensing agency can be reached by telephone at (603) 223-4200 or (800) 371-4503 or by email at 'emslicensing at dos.nh.gov'.
New Hampshire has five regions. Contact information for regional field service representatives can be found on the contact page (http://www.nh.gov/safety/divisions/fstems/ems/contactus.html).
New Hampshire paramedics may wish to join professional associations such as the International Association of EMTs and Paramedics (http://www.iaep.org/) and the National Association of Emergency Medical Technicians (http://www.naemt.org).