Paramedic Certification Requirements: How to Become a Paramedic in Nevada
Nevada paramedics are state-certified by the Division of Public and Behavioral Health. Nevada paramedics must have education at the generally accepted national level. They must pass examinations and meet background check requirements.
Additional requirements may be set at the regional level.
Emergency Medical Service professionals who live in Las Vegas or other areas of Clark County will need to meet requirements set by the Southern Nevada Health District. The Southern Nevada Health District has its own licensing process.
Select a Nevada Paramedic Topic:
<!- mfunc feat_school ->
Featured Programs:
Sponsored School(s)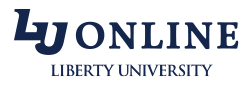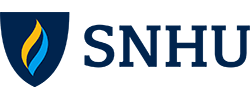 <!- /mfunc feat_school ->
Educational Standards
A prospective paramedic will need to complete 1) a program approved by the Nevada Health Division or 2) a similar program approved in another state. Nevada law states that Nevada programs will, at minimum, meet standards set by the U.S. Department of Transportation (http://www.leg.state.nv.us/NRS/NRS-450B.html#NRS450BSec195).
The National Highway Traffic Safety Administration has long been a standard setter. In the past, programs were generally based on the National Standard Curriculum. Later, they transitioned to the EMS Standards.
Programs must now be nationally accredited (or seeking accreditation) in order to qualify their graduates for national certification. The national accrediting agency is the Commission on Accreditation of Allied Health Education Programs (CAAHEP); CAAHEP maintains a state-by-state directory of approved programs (https://www.caahep.org/).
Nevada has four accredited programs and one program that possesses a Letter of Review; this indicates that it has taken steps toward accreditation. Nevada paramedicine student may earn associate degrees or certificates of completion. A student who opts for a certificate may complete additional coursework later to earn his or her degree.
Programs are competitive. The selection committee may consider such factors as interview, entrance examination, and performance on supporting courses.
Prospective paramedics will first earn certification as Emergency Medical Technicians (EMTs).
The Paramedic Examination Process
According to Nevada administrative code, paramedic-level EMTs must pass written examinations and provide verification of skills (http://www.leg.state.nv.us/NAC/NAC-450B.html#NAC450BSec310).
A student who completes an accredited Nevada program will be eligible to take National Registry examinations.
The psychomotor examination tests practical skills (for example, cardiac management). A candidate may search on the NREMT site for upcoming psychomotor examinations (https://my.nremt.org/rwd/public/dashboard/locate-exam). The educational program may provide information about 'closed' examinations not listed on the website.
The cognitive examination is available at computerized testing sites around the nation. Students are able to test at the site that is most convenient to them. They will need NREMT accounts. An ATT is issued only after eligibility has been determined and fees paid. The fee will increase slightly in 2017; at this point, it will become $125.
The NREMT website includes a content summary of both the cognitive and practical examination process (https://www.nremt.org). The organization can be reached by telephone at (614) 888-4484.
The Application Process
Students who complete their education in Nevada can expect their programs to provide considerable assistance with the application process. The process may begin well before requirements have been met. An in-state applicant can expect his or her program to provide application materials. Some steps are typically taken before requirements are complete. Great Basin College states that, for their students, the application process begins fall of the second year; background checks are completed by the spring.
Out-of-State Paramedics
EMS professionals can achieve reciprocity through out-of-state licensure or certification by the National Registry (http://dpbh.nv.gov/uploadedFiles/dpbh.nv.gov/content/Reg/EMS/dta/Licensing/FY%2019%20Reciprocity%20instructions.pdf). An individual who is certified by the National Registry can be considered to have met educational requirements.
A reciprocity applicant is expected to meet one of the following requirements: 1) be a Nevada resident or plan to become a Nevada resident within six months or 2) live in a border state and hold employee or volunteer status with a Nevada agency.
According to state administrative code, an EMT who is not certified must meet Nevada educational requirements. The program completed must be one that was approved by the appropriate state authority and was conducted in accordance with national standards.
An out-of-state paramedic must have current certification in Advanced Cardiac Life Support (ACLS), Pediatric Advanced Life Support (PALS), and International Trauma Life Support (ITLS). Equivalent certifications may be accepted. Paramedics who are not nationally certified may need to pass examinations. Applicants with questions should call the licensing agency.
Renewal Requirements
A paramedic is expected to complete continuing education equivalent to a refresher course; he or she must complete at least 40 hours of continuing education (http://dpbh.nv.gov/uploadedFiles/dpbhnvgov/content/Reg/EMS/Docs/utilizingCEU.pdf). No more than ten are to be credited in any one of the six recognized content areas.
Southern Nevada Health District Licensing Requirements
The Southern Nevada Health District's Office of Emergency Medical Services & Trauma System licenses Clark County paramedics.
In order to be licensed as a paramedic in Clark County, one must either complete a Clark County education program or go through the reciprocity process.
Licenses are granted after there is intent to hire; some steps are integrated with the hiring process.
The applicant must have a physical examination. Among the minimum standards: vision that has been corrected to 20/40 or better in both eyes.
Clark County extends reciprocity based on either National Registry certification or Nevada licensure but imposes minor additional requirements.
The reciprocity applicant must complete an approved Weapons of Mass Destruction Training course.
Application forms can be downloaded from the website of the Southern Nevada Health District (https://www.southernnevadahealthdistrict.org/programs/emergency-medical-services-trauma-system/forms/).
The applicant will need to provide a Nevada ID.
Paramedics must have CPR, advanced life support, and pediatric life support certification. However, an initial reciprocity credential may be issued pending completion of pediatric advanced life support.
Fingerprints may be made at the Office of EMS & Trauma System.
An applicant who has provided all necessary documentation, including intent to hire, will be scheduled for a protocol examination (https://www.southernnevadahealthdistrict.org/ems). The minimum score is 80%. Retakes are allowed, but remediation is required after three failures.
Clark County paramedics can pursue critical care paramedic licensing.
Additional Information
Licensing information is available from the Nevada Division of Public and Behavioral Health. Applicants with questions may call 775-687-7590.
Basic requirements are described in Nevada Administrative Code 450B (http://www.leg.state.nv.us/NAC/NAC-450B.html#NAC450BSec310).
Information about Clark County paramedic licensing is available from the Office of EMS & Trauma System; the EMS Office operates under the banner of the Southern Nevada Health District (https://www.southernnevadahealthdistrict.org/ems/index.php). The Office can be reached by telephone at (702) 759-1050 or by email at 'EmergencyMedical at snhdmail.org'.
SND licensing standards are widely published and referenced and may be more accessible than those of the State of Nevada. It is important to recognize that while Clark County serves the bulk of the state's population, it is not the licensing agency for the entire state.