Paramedic License Requirements: Steps to Become a Licensed Paramedic in Nebraska
Nebraska's paramedics are licensed by the Nebraska Department of Health and Human Services, under advisement by the Nebraska Board of Emergency Medical Services. Paramedics are considered out-of-hospital emergency care providers.
An emergency care provider must meet education and examination requirements and also show evidence of good character. The minimum age is 18. The prospective paramedic will earn an Emergency Medical Technician (EMT) credential en route to earning a paramedic credential.
Select a Nebraska Paramedic Topic:
Educational Standards and Options
A prospective paramedic must complete a program that meets the National Emergency Medical Services Education Standards set by the National Highway Traffic Safety Administration. The program will include didactic instruction, hospital-based clinical work, and fieldwork.
<!- mfunc feat_school ->
Featured Programs:
Sponsored School(s)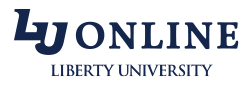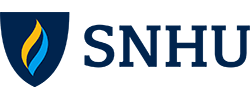 <!- /mfunc feat_school ->
The EMS Program maintains a list of approved Nebraska EMS training agencies (https://dhhs.ne.gov/Pages/EHS-EMS-Education.aspx). All programs that appear on the list are accredited by the Commission on Accreditation of Allied Health Education Programs (CAAHEP). Nebraska follows generally accepted national standards in including accreditation as a criteria for program approval; any student who begins a program on or after January 1, 2013 must complete an accredited program (or a program that is seeking accreditation) in order to achieve national certification through the National Registry of Emergency Medical Technicians.
The CAAHEP website provides basic information about Nebraska programs (https://www.caahep.org/).
Nebraska students have degree and non-degree options. Degrees are offered at the associate's and baccalaureate levels. Some schools offer multiple program options. At one community college, for example, students can choose between certificate, diploma, and associate's degree options. Beginning at the diploma level, students have general education requirements such as communications and critical thinking. They must also demonstrate competence in reading, writing, and mathematics through either coursework or testing.
A prospective paramedic must apply for initial licensure within two years of the time he or she completes the qualifying program.
The Examination Process
Nebraska utilizes the National Registry examination process. There are two components to the examination process. The practical – or 'psychomotor' – examination tests paramedic skills such as cardiac management and ventilatory management. The National Registry has provided details about the current examination process and about future changes (https://www.nremt.org/).
While the practical examination must meet NREMT standards, it may be administered at the state level. Upcoming practical examination dates are posted on the website of the Department of Health and Human Services; the test taker should select 'NREMT Advanced Skills Exam' (https://dhhs.ne.gov/Pages/EHS-Training-and-Education.aspx).
A candidate will submit an application before taking the practical examination. The applicant will need either a program completion certificate or a letter from the director stating that the course will be completed before the test date. Other materials required for licensure are also submitted at this time. The fee for practical examination is currently $250.
The cognitive examinations tests understanding of the following EMS concepts:
Airway and respiration
Trauma
Cardiology and resuscitation
Medical
Obstetrics/ gynecology
Emergency Medical Systems
A candidate can register for the cognitive portion of the examination directly through the NREMT. He or she will, however, need to have the program provide documentation of course completion.
The examination fee is currently $110 but will increase to $125 in 2017. The fee must be paid before an ATT can be issued. An approved candidate can schedule through Pearson VUE.
A computer-delivered offering, the paramedic test is available on an ongoing basis at sites around the nation. The candidate will, however, need to schedule his or her examination during the 90-day eligibility period granted by the ATT. The National Registry has provided a resource page about computerized testing (https://www.nremt.org/).
The Application Process
In the case of initial applicants, the application process and examination process are interrelated. The training program should be a resource. Applicants may find the application (https://dhhs.ne.gov/Pages/EHS-EMS-Licensing.aspx) linked from the practical examination schedule when there are upcoming tests. They will need to make sure they have the most current version.
An applicant will need to provide evidence of majority age and of citizenship or other acceptable legal status.
Applicants who hold, or have held, related licenses will need to submit license verification. The licensing agency requires verification of all health-related licenses, not just those in emergency medical services.
The Department of Health and Human Services can accept a current National Registry certificate en lieu of documentation of education.
Renewal and Continued Competence
Licenses are renewed biennially. There are multiple ways to demonstrate continuing competence. One method is to possess a current NREMT credential; the credential can also make it easier to obtain a paramedic license in another state. In all cases, a Nebraska renewal applicant must hold current CPR certification from a Board-approved organization.
Nebraska emergency medical services are responsible for providing training to their personnel on state-mandated topics.
Critical Care Transport Paramedics
Paramedic is generally regarded as the highest level of out-of-hospital emergency care provider. However, paramedics may pursue additional education in critical care transport.
Additional Information
The Emergency Medical Services Program is under the banner of the Nebraska Department of Health and Human Services (http://dhhs.ne.gov/publichealth/nebraskaems/pages/home.aspx). The Health Licensing Specialist can be reached at 402-471-0371. Questions about paramedic training and education can be directed to 402-314-9184. Additional contact information is found on the DHHS website (http://dhhs.ne.gov/publichealth/Pages/crlEMSContactUs.aspx).
Licensing regulations can be found in Title 173 of Nebraska Administrative Code (https://dhhs.ne.gov/Pages/Title-173.aspx).
The Nebraska Emergency Medical Services Association is a state professional association (http://www.nemsa.org). NEMSA provides conferences and other educational opportunities. While it does not issue licenses, the organization does work with the Board of Emergency Medical Services. It also has a lobbyist representing the needs and interests of the state's EMS providers (http://nemsa.org/About/AboutNEMSA/AboutNEMSA.aspx).