Paramedic License Requirements in Montana
Montana paramedics are licensed by the Board of Medical Examiners. Paramedic is the highest level of Emergency Care Provider (ECP). There are multiple eligibility avenues. Candidates can achieve license-eligibility by achieving certification through either of two third party certification agencies. They can also be granted reciprocity based on out-of-state licensure provided that they took an acceptable examination in the other jurisdiction.
In all cases, the individual can expect to complete a post-secondary program and go through an examination process.
Prospective paramedics should be aware that some states are more stringent and that, by choosing the most widely accepted education and examination options, they will make their credentials more portable.
Select a Montana Paramedic Topic:
<!- mfunc feat_school ->
Featured Programs:
Sponsored School(s)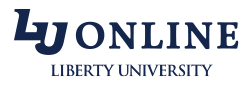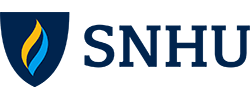 <!- /mfunc feat_school ->
Paramedic Education Standards in Montana
The Montana Board is responsible for reviewing and approving ECP programs located within its borders. Montana programs teach a state-mandated curriculum. The coursework and clinical work must meet standards set by the US Department of Transportation (USDOT). Montana programs are responsible for documenting students' skill proficiency in the manner prescribed by the Board (http://www.mtrules.org/gateway/RuleNo.asp?RN=24%2E156%2E2754).
If an applicant completes a program that has not been approved by the Montana Board, education may be reviewed for equivalency (http://www.mtrules.org/gateway/RuleNo.asp?RN=24%2E156%2E2715).
Prospective students should recognize that many states limit paramedic-level licensure to students who complete programs that are accredited by the Commission on Accreditation of Allied Health Education Programs (CAAHEP) or are going through the accreditation process; an exception is made for students who entered programs prior to 2013.
The CAAHEP website lists three accredited Montana programs (http://www.caahep.org/). According to state administrative code, an ECP program that is nationally accredited meets all Montana standards, though it must still submit an application (http://www.mtrules.org/gateway/RuleNo.asp?RN=24%2E156%2E2741).
A student can expect to test as an EMT before beginning paramedic level studies. Academic requirements may be higher for paramedic students than for EMT students. The admission process will vary. A prospective paramedic student will, in some cases, earn points for GPA and prior academic coursework.
The Examination Process
Students from accredited programs can take examinations that simultaneously qualify them for national certification and Montana licensure. The National Registry examination process includes two examinations: cognitive and psychomotor (https://www.nremt.org/).
The cognitive examination is delivered via computer. A prospective test taker will first need to apply to the National Registry and have his or her eligibility confirmed. An approved candidate will receive scheduling instructions, along with an ATT, valid for 90 days.
Certification-qualifying practical examinations are also conducted according to NREMT policy. Candidates must successfully perform duties such as dynamic cardiology and patient assessment.
The NREMT places a time limit on acceptance of education.
The professional may also qualify for licensure on the basis of certification through the American Board of Pre-Hospital Care. The ABPC boast psychometrically sound cognitive testing. The ABPC, however, is not as widely recognized nationwide.
Out-of-State Paramedics
An applicant will need to verify license status from any and all states where a license has been held. The application packet includes a form that can be used for this purpose. However, the licensing agency notes that this form is not mandatory; other formats can be accepted.
An ECP can be granted reciprocity on the basis of out-of-state licensure or third party certification.
The licensing agency can accept certifications awarded by the NREMT or the ABPC.
If the applicant is applying on the basis of current licensure in another state, the licensing agency will determine, on a case by case basis, if standards were met on the level Montana requires. A paramedic who does not hold current certification will need to have passed an examination judged to be equivalent to the NREMT exam.
The Application Process
Applications can be submitted online or printed and mailed. Application packets are available for download from the Board website (https://boards.bsd.dli.mt.gov/medical-examiners/emergency-care-provider/).
EMC professionals who are already licensed in Montana will document NREMT or ABPH certification at the new level.
Those who are applying to the Montana Board for the first time will either present certification or (if licensed in other jurisdictions) document having met examination requirements. They will include a driver's license or other verifiable document that shows their age; the minimum age is 18. First-time applicants will also need to document high school education or equivalency; a college transcript can be accepted.
The licensing agency also requires self-query through the National Practitioner Data Bank (NPDB). The prospective paramedic can download the required form from the NPDB website (www.npdb-hipdb.com). He or she can instead call 800-767-6732. The individual will receive the self-query; it is to be mailed to the Board in its original envelope. The licensing agency notes that an individual who is already licensed at some level will not need to repeat the process.
Paramedic applications are to be accompanied by a $100 fee.
A routine application typically takes only about ten business days for processing. However, this is figured from the time that all necessary documents are received. If the application needs Board review, the timeframe will be longer. In this instance, applicants are asked to make sure that all necessary materials are received 15 working days before a scheduled meeting. Individuals with questions about application processing can call or email Board staff.
Renewal Requirements
Licenses must be renewed on a biennial basis (http://www.mtrules.org/gateway/RuleNo.asp?RN=24%2E156%2E2717).
Current registration with the NREMT is accepted as evidence that continuing education requirements have been met. In other cases, the paramedic will need to meet continuing education requirements described in administrative rule (https://www.emsmt.org/).
The paramedic will also need to identify the medical director that provides oversight (http://www.mtrules.org/gateway/RuleNo.asp?RN=24%2E156%2E2717).
Paramedic Critical Care Endorsement
Montana recognizes an additional paramedic-level endorsement: critical care transport (http://www.mtrules.org/gateway/RuleNo.asp?RN=24%2E156%2E2751). The endorsement is intended for paramedics who customarily manage critical patients during inter-facility transport (http://bsd.dli.mt.gov/license/bsd_boards/med_board/emt.asp). The medical director will verify attainment of skills. Critical care paramedics, like other paramedics, work under medical oversight.
Additional Information
Information is available from the Montana Board of Medical Examiners (http://bsd.dli.mt.gov/license/bsd_boards/med_board/emt.asp).
Applicants can contact Board staff by calling (406) 841-2300 or emailing 'dlibsdmed at mt.gov'. The Board has also provided an email contact form (http://bsd.dli.mt.gov/license/bsd_boards/med_board/email_form.asp).
The Montana Emergency Medical Services Association, a state professional organization, serves as an additional professional resource (https://www.emsmt.org/).