Paramedic License Requirements in Missouri
Missouri paramedics are licensed by the Bureau of Emergency Medical Services, under the banner of the Missouri Department of Health and Senior Services. The official title is EMT-Paramedic; a paramedic is an Emergency Medical Technician who has completed a longer, more difficult educational program and achieved a higher scope of practice.
Initial licensure as a paramedic is based largely on current National Registry certification. The licensing agency will also carry out a background check.
Select a Missouri Paramedic Topic:
Educational Requirements
All EMT programs require state approval or accreditation. A paramedic program should also be accredited at the national level.
<!- mfunc feat_school ->
Featured Programs:
Sponsored School(s)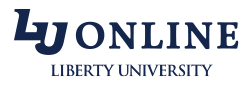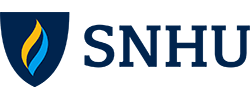 <!- /mfunc feat_school ->
In order to qualify for national certification, and for licensure in Missouri and most other U.S. states, a prospective student must complete a program that has either been accredited by the Committee on Accreditation of Educational Programs for the Emergency Medical Services Professions (CoAEMSP) or is going through the accreditation process. A Letter of Review is an indication of the latter.
Missouri has 16 nationally accredited programs and eight programs that have been issued Letters of Review. The CAAHEP website is the source of current information about program accreditation (https://www.caahep.org/).
Individuals who began non-CAAHEP programs prior to 2013 can achieve certification – provided they test before their eligibility period ends.
The Examination Process
Missouri candidates complete their certifying examinations through the National Registry of Emergency Medical Technicians (NREMT). A candidate will need to pass both a test of practical skills and a test of paramedic knowledge and understanding.
The practical skills or 'psychomotor' test is administered in a standardized way. According to Chapter 40 of state administrative code, the candidate may take the test in Missouri or at an approved site in another state (http://health.mo.gov/safety/ems/lawsregs.php). The Bureau of EMS selects providers for examinations that are administered within Missouri. The NREMT has provided an examination search tool; it shows upcoming practical examinations in five Missouri cities (https://my.nremt.org/rwd/public/dashboard/locate-exam).
The NREMT has provided worksheets for the various skills that are assessed (https://www.nremt.org/); these can remind test takers of essential steps and help them understand how they will be scored. Candidates who begin the assessment process after 2016 can expect changes in examination format. Paramedics who are prepared for the new scenario-based assessment may also be better prepared to integrate skills in real life situations.
The cognitive examination is also administered throughout the nation. Because it is computer-adapted, the total number of questions will vary. A prospective test taker can apply online at the NREMT website. The NREMT will verify completion of an accredited course before authorizing the candidate to test. The candidate will also need to pay a $110 fee.
An approved candidate will receive an Authorization to Test (ATT), valid for a 90 day period. Tests are delivered at Pearson VUE assessment centers. Candidates may opt to schedule in Missouri or in another state.
The Background Check Process
The licensing agency requires background checks. If the applicant has lived in Mississippi continually for the prior five-year period, the Bureau of EMS will utilize the Missouri Highway Patrol to carry out a background check.
If the individual has lived outside Missouri at some point during the prior five-year period, however, the process becomes more complicated. The applicant will need to have two fingerprint cards inked or printed. The applicant can call to request fingerprint cards from the Bureau of EMS if his or her local law enforcement agency does not use the standard FBI applicant card shown in the instruction form. The ORI number is also included in the instructions form.
The Application Process
Application forms are available from the Department of Health and Senior Services (http://health.mo.gov/safety/ems/forms.php#). The applicant will select the EMS Personnel License Application; this same form is used for initial licensure and re-licensure.
Applicants will attest to having the ability to read, write, and speak English and to being free of physical or mental conditions that could impair their performance at job duties.
Initial applicants are directed to include copies of their National Registry cards.
Currently, applicants have the option of submitting applications by email or mailing them to the Bureau of EMS in Jefferson City.
The licensing agency confirms application receipt by email. Licenses are issued electronically.
Renewal Requirements
Renewal applicants may either present evidence of current national certification or certify that they have met the specific continuing education requirements described in state administrative code. Paramedics should be aware that there are other states that, like Missouri, require current National Registry certification for all new applicants, including those who apply by reciprocity. By staying current with the National Registry, they can make their credentials more portable. A paramedic who opts for continued national certification will need to stay apprised of NREMT requirements.
A paramedic who opts for the continuing education renewal pathway will also need to provide a current Advanced Cardiac Life Support (ACLS) card.
Community Paramedic Requirements
Some Missouri paramedics work to prevent unnecessary 911 calls. By bringing basic services to people's homes, they can reduce the need for continued use of emergency services. Missouri recently passed a law setting standards for community paramedics.
A prospective community paramedic will need to complete a program through a school that has been explicitly approved by the Department or has been accredited by an accreditor that is approved by the Department (https://revisor.mo.gov/main/OneSection.aspx?section=190.098&bid=9442&hl=).
Additional Information
Information about paramedic licensure is available from the Missouri Department of Health and Senior Services (http://health.mo.gov/safety/ems/licensing.php). The Bureau of Emergency Medical Services can be reached by telephone at 573-751-6356 or by email at 'emslicensing at health.mo.gov'.
The Missouri Emergency Medical Services Association is a state professional organization (http://memsa.org). MEMSA has recently begun publishing a quarterly magazine.