Paramedic Certification Requirements in Mississippi
Mississippi paramedics are under the jurisdiction of the Mississippi State Department of Health/ Bureau of Emergency Medical Services. Students who attend Mississippi paramedic schools will be subject to Mississippi curriculum requirements. While some requirements may be more specific than those imposed by national organizations, education will be comparable. Ultimately, Mississippi paramedics will receive a certification that will go a long way toward making them license-eligible in most other U.S. states. Prospective paramedics will achieve national certification through the National Registry of Emergency Medical Technicians (NREMT) en route to Mississippi certification.
Mississippi paramedics can expect some additional requirements to be set at the regional level. The largest EMS District in Mississippi is the Central Mississippi Emergency Medical Services District. Paramedics are under the medical control of physicians.
Select a Mississippi Paramedic Topic:
Educational Standards and Expectations
Mississippi has set minimum entrance standards for paramedic students. They must be certified Emergency Medical Technicians, or EMTs. They are subject to re-testing of EMT skills as a condition of program entry. They must also complete eight hours of anatomy and physiology as co-requisite or prerequisite coursework.
<!- mfunc feat_school ->
Featured Programs:
Sponsored School(s)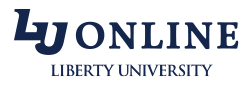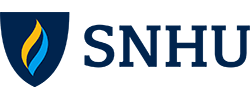 <!- /mfunc feat_school ->
A Mississippi paramedic student can expect, at minimum, 800 hours of didactic and laboratory instruction, 200 hours of clinical work, and 200 hours of fieldwork (http://msdh.ms.gov/msdhsite/_static/47,6496,307,368.html). Among the topics that will be covered are clinical assessment skills, medical emergencies involving various bodily systems and age groups, traumatic emergencies, behavioral emergencies, and medical personnel communications. Clinical work generally takes place primarily in a hospital setting. Curriculum is described in detail in state regulation – as are paramedic competencies (http://msdh.ms.gov/msdhsite/_static/47,0,305.html).
The State Department of Health has provided a list of approved Mississippi paramedic programs (http://msdh.ms.gov/msdhsite/_static/47,6496,307,368.html). Prospective students can also find program-level information on pass/ fail rates on the national certifying examination.
Currently, Mississippi has ten approved programs, all housed in community or junior colleges. All are either accredited by the Commission on Accreditation of Allied Health Education Programs or hold Letters of Review. These accreditation statuses have become crucial for students who will be seeking national certification after graduation. (The national certification agency is, at this time, still allowing states to use their assessments to test graduates of non-CAAHEP programs. However, paramedics who begin non-CAAHEP programs after January 1, 2013 will not be eligible for national certification – even if they have passed NREMT examinations.)
The paramedic program may be organized slightly differently from one Mississippi school to the next. In some cases, a student will complete EMT training and paramedic training in one continuous progression. (The student may spend a semester completing EMT coursework and paramedic prerequisites.)
Mississippi has mandated that the admissions committee review a paramedic applicant's past academic experience.
A paramedic student can expect a competitive admission process though, again, this will not be identical from school to school. The school may award points for supporting courses; the number of points awarded for particular courses may be variable, depending on whether the student earned an A, B, or C. ACT scores may also be given consideration. The student may earn preference points for EMT employment.
A student will need to make satisfactory progress to remain enrolled in the program.
In the case of applicants educated outside Mississippi, the licensing agency will need to see the training objectives and curriculum; copies are submitted at the time of application.
Program completion often leads to an associate's degree. The degree is not mandatory for a basic paramedic certification, though it can be an asset. A Mississippi paramedic who goes on to achieve critical care certification will need a degree at the associate's level.
The Examination Process
Prospective paramedics will go through the National Registry examination process. There are two components.
The prospective paramedic will need to pass a psychomotor examination, or assessment of practical skills (https://www.nremt.org/). A student can expect to receive information about practical examination scheduling from his or her educational program.
The individual will also need to pass a computer-delivered test of paramedic knowledge. The test covers the full range of EMS care, including obstetrics and medical service. Approximately 15% of the examination is devoted to pediatric emergency care.
The examination fee is $110. The NREMT will verify eligibility, then issue an ATT. Eligibility is based on having an acceptable legal background as well as having completed an approved, accredited educational program.
Eligibility to test can be granted after the final course roster is available to the licensing agency.
The Application Process
Application material can be downloaded from the website of the State Department of Health (http://msdh.ms.gov/msdhsite/_static/47,0,307,62.html).
The applicant is to provide a copy of his or her NREMT wallet card as well as an original Jurisdictional Medical Control Agreement (JMCA). The licensing agency will also require a recent small photograph; this can be made at no charge at the Bureau office. The applicant will pay $35 for paramedic certification.
Re-Certification
Paramedics must re-certify by their expiration date. They will provide a current JMCA and evidence of current National Registry status.
Critical Care Paramedics
Mississippi recognizes Critical Care Paramedic as an advanced specialty. Among the Critical Care Paramedic's key duties: providing care to critically ill patients during inter-facility transport. A paramedic will need at least three years of experience before beginning training as a critical care paramedic; experience is to be accrued while holding national registration.
Mississippi's critical care paramedic programs must meet approval criteria.
A prospective Mississippi Critical Care Paramedic will need to achieve certification through the Board of Critical Care Transport Certification; certification may be as a Critical Care Paramedic (CCP-C) or Flight Paramedic (FP-C). The individual will also need to submit an application to the Mississippi Bureau of Emergency Medical Services.
Critical Care Paramedics have additional continuing education requirements.
Additional Information
Information about paramedic requirements is available from the Mississippi State Department of Health (http://www.ems.doh.ms.gov/). The Bureau of Emergency Medical Services can be reached by telephone at 601-576-7380.
Regulations change periodically. Both current and past rules are posted on the website of the licensing agency (http://msdh.ms.gov/msdhsite/_static/47,0,305,60.html).
The State Department of Health has also made EMS research available to the public (http://msdh.ms.gov/msdhsite/_static/47,0,313.html).
Mississippians for Emergency Medical Services is an additional professional resource (http://www.ms4ems.net/). MEMS sponsors an annual conference.