Paramedic License Requirements in Minnesota
Minnesota paramedics are licensed by the Emergency Medical Services Regulatory Board (EMSRB). Minnesota relies largely on national standards but makes some decisions at the state level. The Minnesota license is being transitioned from EMT-Paramedic to Paramedic. The title is not the only thing that has changed. Minnesota educational programs, like those in many other states, have transitioned from the National Standard Curriculum to the new the U.S. Department of Transportation National Education Standards.
Although paramedic is often viewed as the top of the career ladder, experienced paramedics have an additional credentialing option: They can become community paramedics.
Select a Minnesota Paramedic Topic:
Paramedic Educational Standards in Minnesota
Programs located within Minnesota must meet requirements of state statute. The state determines, among other things, the minimum pass rate for the certifying examination.
<!- mfunc feat_school ->
Featured Programs:
Sponsored School(s)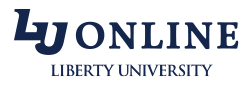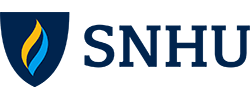 <!- /mfunc feat_school ->
Programs at the advanced/ paramedic level must be accredited by the Commission on Accreditation of Allied Health Education Programs (CAAHEP). They can hold provisional approval while going through the accreditation process. Statute describes very limited exceptions to the accreditation requirements that would, at least theoretically, apply to some ambulance companies that were training personnel to meet local needs (https://www.revisor.mn.gov/statutes/?id=144E.285).
In order to be eligible for national certification (and for reciprocity in most states) a prospective student must complete a program that is either accredited or seeking accreditation; the latter is signified by a Letter of Review.
The Minnesota government has provided a search function (Search Licese Requirements). Prospective students may also utilize the CAAHEP directory to find accredited programs that are located within Minnesota (Find an Accredited Program).
There are two paramedic program options in Minnesota. A student can enter a nine to twelve certificate program as an EMT or complete a two-year degree program (https://mn.gov/emsrb/); in some cases, the student may complete all requirements along the way to earning a single degree. Associate's programs typically provide offerings such as communications, college writing, and psychology. Supporting coursework can increase professionalism in the short term as well as provide transferable credits.
Students can expect a competitive process for admission. This will vary from school. The individual may be expected to complete prerequisites such as medical terminology. A student will need to meet various requirements along the way in order to continue in the program. He or she can expect to take a certification test for the first time at the EMT level. State administrative code mandates EMT certification prior to initiation of paramedic study (https://www.revisor.mn.gov/rules).
A paramedic student must have a criminal background check before completing clinical work in a hospital setting.
The Examination Process
The National Registry of Emergency Medical Technicians (NREMT) paramedic certification process includes two examinations. The psychomotor examination tests paramedic skills such as dynamic and static cardiology. It includes an oral station with two cases that the candidate must verbally manage; verbal management includes scene management and patient management as well as transport decision and verbal report.
The psychomotor examination, though subject to national standards and protocols, is typically administered locally. Practical examinations are conducted by NREMT representatives – at Minnesota schools.
The cognitive examination is administered at Pearson VUE assessment centers. Prospective test takers can submit their applications online. The fee is $110. The program has the task of confirming eligibility. The candidate will need to wait for an ATT to be issued. The ATT now grants a 90-day eligibility window.
The NREMT website provides resources for both the practical and cognitive assessments (https://www.nremt.org). Practical examination candidates are invited to look over the practical examination worksheets.
The Application Process
The application can be submitted online (https://mn.gov/emsrb/licensing/ems-personnel). The document "Step-by-Step Initial Instructions" includes screenshots of the application process.
The applicant will select the correct tab to begin the process. A professional who already has a Minnesota EMT credential will select the "upgrade" tab. The licensing agency will need NREMT examination results or evidence of certification at the paramedic level. Applicants are currently given the option of faxing their NREMT cards.
Reciprocity
Paramedics may be granted reciprocity on the basis of current registration with the NREMT.
Renewal Requirements
Licenses are renewed on a biennial basis. Paramedics are expected to complete 48 hours of continuing education during each two-year renewal period. They must be current on their Advanced Cardiac Life Support (ACLS).
Community Paramedic Requirements
In order to be certified as a community paramedic, a paramedic must complete a program that is either approved by the Board or accredited by an agency approved by the Board. A paramedic must have the equivalent of at least two years of full-time experience before he or she can upgrade to community paramedic status. A community care paramedic may provide services to vulnerable individuals within the community (as directed by a care plan).
Minnesota has been a leader – perhaps the leader — in the development of community paramedicine. EMS World has profiled the community paramedic movement in Minnesota, noting that Medicaid can fund community paramedic services (medicaid-reimbursement-for-community-paramedics-in-minnesota). Services can include discharge follow-up, medication compliance, chronic illness management, and even vaccinations and approved minor procedures.
Additional Information
Information about paramedic licensing is available from the Emergency Services Regulatory Board (https://mn.gov/emsrb/). The Board can be reached by telephone at (651) 201-2800.
Requirements are described in Chapter 144E of state statute (https://mn.gov/emsrb/emslaw/).
The Minnesota Emergency Medical Services Association is a state professional association (http://www.memsa.us).