Paramedic License Requirements in Michigan: The Path to Become a Paramedic in Michigan
Michigan paramedics are licensed by the Michigan Department of Health and Human Services Emergency Medical Services Section. Prospective paramedics must complete approved programs and then pass knowledge and practical assessments. Michigan uses a national certification examination but does not require paramedics to maintain national certification.
There are multiple pathways for out-of-state paramedics. In all cases, the paramedic will need to have passed the qualifying examination at some point in the past.
Select a Michigan Paramedic Topic:
Paramedic Educational Requirements
Paramedic programs must be state-approved. There are a number of options. The Michigan Department of Health and Human Services has provided information about program accreditation and pass rates (http://michigan.gov/mdhhs/0,5885,7-339-73970_5093_28508—,00.html).
<!- mfunc feat_school ->
Featured Programs:
Sponsored School(s)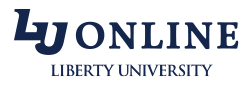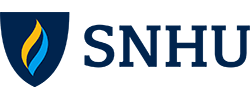 <!- /mfunc feat_school ->
The program may award a certificate or associate's degree. Many Michigan programs offer both options. A certificate program will include anatomy and physiology as well as paramedic instruction, laboratory, and clinical work. An associate's program will include additional supporting coursework, for example, composition or technical writing.
An individual must be certified as an Emergency Medical Technician, or EMT, before he or she can be certified as a paramedic. However, EMT and paramedic training may be completed as part of the same degree program. The individual must be at least 18 prior to initial certification.
A prospective paramedic who trains and tests in another state should make sure that the program is CAAHEP-accredited or, at minimum, holds a Letter of Review. The CAAHEP site includes a program directory (https://www.caahep.org/).
Examination Requirements
The candidate will need to pass NREMT cognitive and psychomotor examinations. Michigan candidates can register for their psychomotor (practical) examinations through the Easy IC website (https://easyic.net/xhome_357.asp). Registration is to be carried out three weeks in advance. Currently, the examination is offered at two facilities: Huron Valley Ambulance in Ann Arbor and Mobil Medical Response in Saginaw. It is generally available once a month at each location. However, slots may fill – and an examination can be canceled due to low enrollment.
Easy IC has provided skill sheets for advanced EMT and paramedic skills (http://easyic.net/register_study_material.asp). The NREMT website provides the most complete information about current examination format as well as changes that will take place in 2017. A candidate can also use the NREMT search tool to locate Michigan exams (https://www.nremt.org/nremt/CbtEmtServices/candidate_locate_exam.asp).
Candidacy must be approved by the Department of Health and Human Services. Only individuals who have completed Michigan programs in the relatively recent past are eligible. (If the test date is not within two years of the program completion date, eligibility will be denied.)
The cognitive examination is delivered at Pearson VUE assessment centers around the nation. It is available on an ongoing basis, but test takers are advised to register several weeks in advance.
Because EMT certification is a prerequisite, the individual will have passed two practical examinations and two knowledge tests by the time of initial paramedic licensure.
Out-of-State Paramedics
There are two pathways to licensure for those who do not complete Michigan-approved programs. An out-of-state paramedic who is not currently licensed in another state will need to provide evidence of current NREMT status. An out-of-state paramedic who is currently licensed will need to provide evidence of having passed the required examination at some point in the past. However, in this instance, it will not be necessary to demonstrate current NREMT certification.
The Application Process
Application packets can be downloaded from the Department of Health and Human Services website (http://michigan.gov/mdhhs/0,5885,7-339-73970_5093_28508-47472–,00.html#Forms_Pubs). There are several types of application packet. The Michigan course completion application is for individuals who completed Michigan programs during the prior two-year period. The fee is $80. The licensing agency will verify successful examination.
Out-of-state applicants will select the National Registry Status or Reciprocity/ Endorsement application packets. The Reciprocity/ Endorsement packet includes license verification forms. Applicants who are applying on the basis of out-of-state licensure or current National Registry status pay $175.
An individual who works for a volunteer agency should call the licensing agency to request a fee exemption form.
The licensing agency requires verification from all states where the applicant has held a license.
Applicants with criminal history will need to submit supplemental paperwork.
Applications are to be mailed to the MDHHS-EMS Section office in Lansing.
Application processing time is typically four to six weeks. The total timeframe may be extended if third party verifications are not received in a timely manner.
License Renewal
Licenses must be renewed on a three-year basis. The paramedic must either complete an approved refresher course or complete 45 hours of continuing education. The paramedic must have current CPR certification. According to state rule, CPR must be healthcare provider level (or highest equivalent). The American Heart Association, American Red Cross, American Safety & Health Institute, and Emergency Care & Safety Institute Emergency Care & Safety Institute may offer qualifying coursework.
Continuing education must include minimum hours in mandated areas. Paramedics are referred to the EMS Personnel Continuing Education Form for requirements. Paramedics whose licenses expire after 2016 will have new requirements. Most of the newly mandated courses are in the pediatric emergency care arena; this is because the licensing agency has determined that emergency service professionals, as a whole, do not retain enough of their pediatric learning.
The licensing agency stresses that paramedics must meet state-specific renewal requirements; NREMT certification is not accepted as a substitute. Current NREMT status can, however, make it easier to obtain a reciprocal license in another jurisdiction.
Additional Information
Information about paramedic licensure is available from the Department of Health and Human Services (http://michigan.gov/mdhhs/0,5885,7-339-73970_5093_28508-47472–,00.html#Personnel_Licensing). The Emergency Services Section can be reached by telephone at 517-241-0179.
Licensing rules are posted on the Department website (http://michigan.gov/mdhhs/0,5885,7-339-73970_5093_28508-47472–,00.html#Rules_Regs).
The Michigan EMS Practitioners Association is an additional professional resource (http://miemspa.org). Among MiEMSPA's roles: providing continuing education and keeping emergency service professionals apprised of legislative developments.